"Houston, we have a problem." What Apollo 13 Commander Jim Lovell didn't fully appreciate at 9:07pm on April 13th (of course), 1970, while shunting at full speed 205,000 miles from Earth, was that they didn't have a problem; they had several problems. Each item on the lengthy and unnerving list of problems they would have to overcome in the next few hours of their precarious lives was urgent, complicated, and indisputably life-threatening. But there was one that—the moment it was discovered—shot immediately to the top of the list of priorities.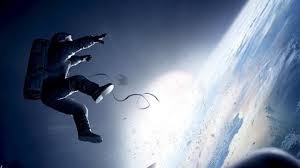 Since the crew was now forced to remain in the Lunar Module instead of the Command Module, they were faced with a shortage of compatible lithium hydroxide canisters, which were needed to remove carbon dioxide from their air supply. In short, the crew was running out of breathable air at a rapid rate.
Obviously, no other mechanical challenge to a safe landing of the craft was as significant as the need to keep the astronauts breathing. Every other rescue manoeuvre would become moot if there was no one left alive to rescue. The NASA engineers on the ground accomplished an ingenious workaround that was virtually as impressive as if they had conjured SCUBA tanks ex nihilo. And only then did they get back to working on the remaining issues, since they now had breathing astronauts to carry out the plans.
In the frenetic pace of our lives we are all daily presented with urgent, important problems to navigate. Work demands, family responsibilities, health requirements, time constraints, and innumerable other forces are constantly foisted onto our cluttered priority list. And the grind is positively Sisyphean in its inevitable recurrence.
Often the first item to get cut from the list is our time of devotions. Bible reading, prayer, and even church attendance may be relegated to the realm of important-not-urgent ("Quadrant Two" for you Seven Habits adherents). But what inevitably happens is that as our pace of productivity increases, our neglect of our most basic spiritual needs ends up starving our soul of its vital devotional oxygen.
I am sheepishly reminded of Martin Luther who rightly asserted that on particularly busy days he couldn't afford his usual two hours of daily prayer–he required four hours!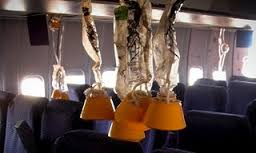 I have at times been guilty of misaligning my priorities, and I found these passages quite inspiring, informative, and yes, convicting. I trust they will revitalize your soul. Pay special attention to what the writers of Scripture deemed to be their most pressing priority…
Psalm 27:4 One thing have I asked of the Lord, that will I seek after: that I may dwell in the house of the Lord all the days of my life, to gaze upon the beauty of the Lord and to inquire in his temple.
Psalm 42:1-2 As a deer pants for flowing streams, so pants my soul for you, O God. My soul thirsts for God, for the living God.
Psalm 73:25-26 Whom have I in heaven but you? And there is nothing on earth that I desire besides you. My flesh and my heart may fail, but God is the strength of my heart and my portion forever.
Mark 12:28-30 And one of the scribes came up and …asked him, "Which commandment is the most important of all?" Jesus answered, "The most important is, 'Hear, O Israel: The Lord our God, the Lord is one. And you shall love the Lord your God with all your heart and with all your soul and with all your mind and with all your strength.'
Luke 10:41-42 But the Lord answered her, "Martha, Martha, you are anxious and troubled about many things, but one thing is necessary. Mary has chosen the good portion, which will not be taken away from her."
What is your "one thing"? What is your highest priority? And does your schedule, practice, and desire reflect that? I would love to write more on this, but I have something more important to do!