Most Americans remember where they sat, what they were doing, and how it was that they heard about the deadliest attack ever perpetrated on American soil. Indeed, as this Canadian can testify, the shock which the United States of America felt on this day rippled out and gripped the whole world in disbelief and grief.
This terrorist attack against the United States of America made many ask, "Why would God allow this to happen?" It became a time of national soul-searching and questioning, and it is a question that when taken to God's Word should drive you to the Gospel, to Jesus Christ himself.
Into the fray of political pundits who spouted various theories and accusations, John MacArthur characteristically stepped in and answered with the authority of God's own Word. It was during this time that he wrote Terrorism, Jihad and Bible, because he believed that the Bible ultimately answers the question of why God could allow such evil to happen.
In light of the horrific bombing in Boston, I was reminded of the need for this book. It answers the difficult questions that arise when confronted with terrorism:
"Why do evil things happen in the world?"
"Why would someone commit these heinous acts?"
"Where was God in all this?"
"Is there hope?"
Let's look at how Terrrorism, Jihad, and the Bible answers those questions:
WHY DO EVIL THINGS HAPPEN IN THE WORLD? WHY WOULD SOMEONE COMMIT THESE HEINOUS ACTS?
How are people capable of such heinous acts? Pastor MacArthur answers this fundamental question by reminding us of our nature: "The heart is deceitful above all things, and desperately wicked; Who can know it?" (Jer 17:9; cf. Rom 3:10–18). The utter wickedness of mankind has brought this evil out in plain sight.
Yet, despite the innate wickedness of the human heart, God's daily grace spares us from divine wrath. Pastor MacArthur writes:
"The question we ought to ask is not why disasters sometimes happen. What we ought to ask is why disaster doesn't happen all the time! This is the real marvel. It ought to amaze us that God, who owes us nothing but judgment for our sin, ordinarily chooses to bless us, bestow upon us His lovingkindness, and blanket us with His mercy. That ought to keep us in constant astonishment and wonder. And it ought to keep us on our faces before Him in gratitude" (65).
The question that we sometimes ask is backwards because we don't have a proper understanding of our sinful nature. Instead of amazement that people can commit such acts, we should instead be thanking God for his grace in preventing these atrocities from happening more often! What an astonishing thought that events like this should make us thank God instead of curse him.
WHERE WAS GOD IN ALL THIS?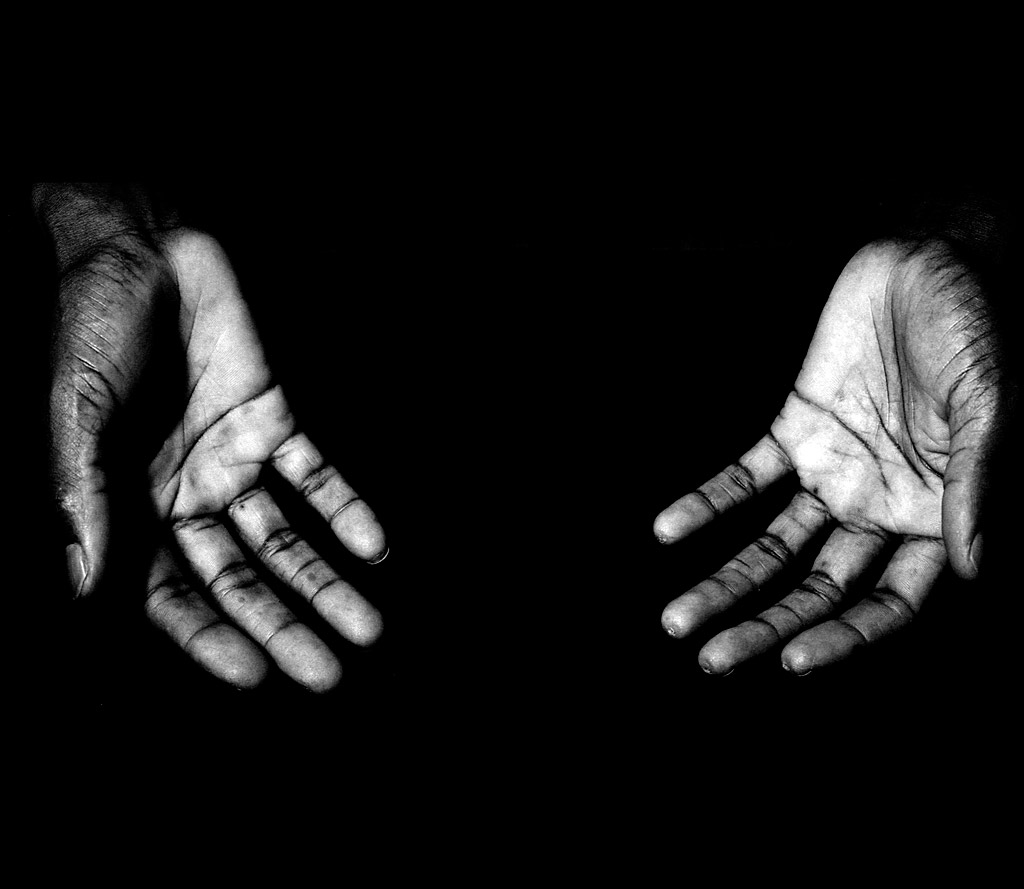 This was probably the most common question asked after 9/11. MacArthur writes:
"Scripture says God 'Works all things according to the counsel of His will' (Eph 1:11). Indeed, if God were not sovereign over all things, how could we trust His promise that He will ultimately work 'all things' together for good? (Rom 8:28)" (69).
Because of the sovereignty of God, the Bible assures us that in the midst of all things we can trust that God has an ultimate purpose.
The immediate question that is sure to follow is "if God has a purpose in all things, does that mean he orchestrated these evil events?" But just as scripture assures of God's sovereignty, it also assures us that God is never the chargeable cause of evil. While God ordains even evil to accomplish his good purposes in the world (cf. Isa 14:24; Lam 3:37-39; Amos 3:6; Acts 2:22-23), this never means he is the immediate cause of that evil or that he is guilty of evil in anyway. In reality, we only need to look to ourselves to see where calamity comes from. We are sinners who have sinned against God and deserve death (Rom 3:23; 6:23). "That is why disaster and death are universal in human experience," writes MacArthur (73).
Fundamentally, the question we must ask is why don't disasters like these happen all the time? Sometimes we can become so accustomed to grace that we fail to understand the full effects of our own sin.
God controls all things, even the tragedy that happened in Boston. Nevertheless, though we are all sinners and will experience calamity, God never leaves us without hope. This brings us to the last common question: "Is there hope?"
IS THERE HOPE?
Hope shines the brightest in the darkest moments. This resounds as true when we contemplate tragic events that humanity's wickedness spurs on. It is because these events reveal our wicked hearts and because we naturally feel the dissonance of living in a world that God has cursed that we can experience hope. We find ultimate hope in the Gospel of our Lord Jesus Christ. MacArthur writes:
 "Scripture calls the Savior 'the Lord Jesus Christ, our Hope' (1 Tim 1:1). He is the embodiment of all true hope" (109).
The climb towards hope begins with the reminder that "God has given us eternal life, and this life is in His son" (I John 5:11), "Nor is there salvation in any other, for there is no other name under heaven given among men by which we must be saved" (Acts 4:12). Jesus Christ constitutes our total and final hope in this world. Nothing beyond his death and resurrection can bring any lasting peace.
Upon setting our feet on the rung of the Gospel and the hope that Jesus Christ brought to us as sinners, we can move upwards and be reminded of even more spiritual blessings which bring hope. In Christ we have eternal life. God promises us this eternal life without any pain or suffering. It is a life in which mankind will have their hearts renewed and reinstated to proper worship of God. It is a life in which no suffering will happen, ever! And this hope can only be found in those who have given their life to Jesus Christ.
In a final appeal to his readers MacArthur writes:
"My prayer for you is that you will trust Christ alone for the righteousness that can make you acceptable to God. Don't make the mistake of those who, 'being ignorant of God's righteousness, and seeking to establish their own righteousness, have not submitted to the righteousness of God' (Rom 10:3)" (119).
Terrorism, Jihad, and the Bible is a powerful book because it brings the readers to the feet of Jesus Christ, and shows that the only source of true and lasting hope in the face of evil is through a relationship with Christ.
In the wake of tragic acts we should thank God for his mercy and grace in preventing more events as these from happening. We should thank him for restraining the depravity of man. And ultimately, we should thank him for saving us from our own depravity.