Last week Jesse wrote about how understanding soccer will make you a better Christian. Today, I want to give some balance to this discussion. I want to lay out why the whole concept of soccer is actually contrary to biblical values.
Soccer should be rejected for these 11 reasons:
1).  God intends for us to use our hands. We were made for work and the joy of accomplishing tasks. Hands–to say nothing of opposable thumbs–are an inherent part of the creativity and complexity that is the human race. Soccer rejects that.
2).   Scoreless ties are ungodly. Competition is given to have victors. Some truths are so self-evident that to be forced to state them at all really shows how far we have fallen.
3).  The sport is rooted in communism (see #2).
4).  Too much referee involvement denies personal liberty (see #3).
5). In essence, the sport is aimless jogging. The average world cup player runs 9 miles a game, and ends up exactly where he started. The average world cup player also never even scores, so that running didn't do him a lot of good.
6).  Subjective timekeeping = postmodernism. When it comes to something as basic as time, there are no standards or fixed measurements. It is left to the subjective feelings and whims of an individual, which is perfect for our age and also contrary to the way God designed time to function.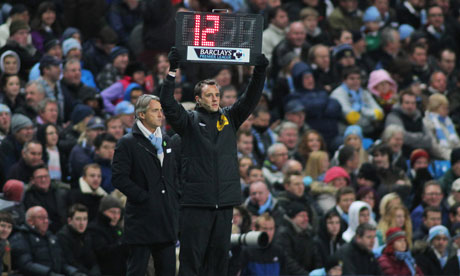 7).  Boring.
8).  No commercials = anti-capitalistic. God invented work and profit, soccer denies both (see #3).
9).  Flopping and fake crying. The book of Proverbs has much to say about God's disposition toward liars.
10).  "Gooooooooaaal!" The entire way of saying that word has changed, and is a direct assault on the separation given to languages at Babel. In addition, it is annoying.
11). Offside rule is more difficult to comprehend than physics. Laws are only effective as a deterrent when they are clear and easily understood. This rule, at the heart of soccer, is neither.
Enjoy the game tomorrow.