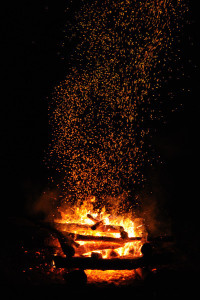 Opening up the news this week was like being on the receiving end of a quadruple gut-punch. Across the global and national landscape are wars and rumors of wars, famines and earthquakes, people proceeding from bad to worse, and the love of pleasure over the love of God.
And then, as many of you can relate, opening up my email was no more soothing. Locally, many of us are witnessing people shipwreck their faith, making their belly their god, glorying in their shame, and holding to a form of godliness, but denying its power, to name a few things. Pile on that the personal trials many of us are experiencing right now, and it's almost too much.
"Man is born to trouble as the sparks fly upward" (Job 5:7).
Certainly these are times when sparks are soaring.
But how do we keep our minds from going off the deep-end? Here are a few reminders to tether our thoughts in times of profuse spark-ascending:
The God of the Bible is in complete control.
"The Lord reigns; let the peoples tremble! He sits enthroned upon the cherubim; let the earth quake!" (Ps 99:1)
More than knowing what is going to happen, he reigns over what happens. He possesses a general sovereignty over all things. Which means he also possesses a specific sovereignty over all things.
And our ability to perceive this truth, in the battles and the pain and the darkness of it all, is not bearing upon the fact. God is not pacing the thrown room of heaven. He's seated, relaxed, and reigning.
God is not indifferent to it all.
"Jesus wept" (John 11:35).
Our Lord shed tears for a more loving reason than his friend, Lazarus, had died. He wept over the progenitor of his death, and everyone else's. Every tragedy, including death, has sin as its ultimate mother. Our Lord grieves it.
And any perception we might have of his inactivity must never be interpreted as divine apathy. He cares. In case we need reminding, consider the cross, which deals with it all, and that future heaven, which is the end of it all. How God will end history is telling on his view of current conditions.
Spark-ascending is pretty normal.
"Beloved, do not be surprised at the fiery trial when it comes upon you to test you, as though something strange were happening to you" (1 Pet 4:12).
When the headlines read as they do today, things are going as planned. The increasing movement of things like tectonic plates, moral standards, rioters, and sicknesses; it's as normal as sparks flying upward. When apostasy, sickness, and little fruit, we can sorrowfully rest that all is normal.
We have a real enemy out there.
"Be sober-minded; be watchful. Your adversary the devil prowls around like a roaring lion, seeking someone to devour" (1 Pet 5:8).
Man's trouble may be as certain as the sparks. But Satan and his posse profusely stoke the fire. We have a real enemy out there who roams throughout the earth to damage image-bearers. Though we cannot always discern his specific moves, his fingerprints are, no doubt, found in all varieties of earthly carnage. But he will not ultimately win.
Caution is needed in what we say.
"Be not rash with your mouth, nor let your heart be hasty to utter a word before God, for God is in heaven and you are on earth. Therefore let your words be few" (Eccles 5:2).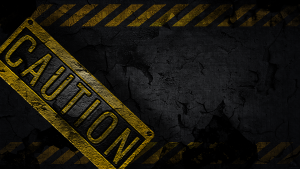 When sparks fly, emotions can do the same. That can be good, but also bad. Almost as tragic as things happening globally and locally right now, is the undiscerning chatter; the self-appointed commentators.
If you've struggled with this like me, one way to self-govern our verbal vomit is to avoid saying anything until at least two impulses. In other words, do not Tweet/speak/write upon the first impulse to react/respond/comment. Wait a bit. Then starve that second impulse as well. Then, maybe, consider speaking if it's going to be helpful.
Apathy should be fought.
"Therefore, my beloved brothers, be steadfast, immovable, always abounding in the work of the Lord, knowing that in the Lord your labor is not in vain" (1 Cor 15:58).
Apathy is always the easy route; the path of least resistance. But we're all called to fight to care. And the strength to do so comes from outside ourselves.
Thankfully, God was not apathetic in the face of our personal spark-ascending. Moved by his own glory and our redemption, he came with an unwavering passion to rescue his people by the cross. In Christ, we are united to a zealous God. We never need throw up our hands in apathy, but keep steadfast in his fervency.
It's easy to get sidetracked from the main thing.
"And every day, in the temple and from house to house, they kept right on teaching and preaching Jesus as the Christ" (Acts 5:42).
Tumultuous times have a way of derailing us. But we can learn a great lesson from the early church: no matter how much the sparks flew, they were not detoured from the main thing.
Though the earth may seem to be collapsing on all sides, we are to be about the same old stuff: speaking Christ, going to church, sitting under biblical preaching, practicing the one anothers, and just continuing to be salt and light.
Christ did not give us alternative marching orders for tumultuous times because all times will be varying degrees of tumult.
It's OK to do something fun.
"Then he said to them, 'Go your way. Eat the fat and drink sweet wine and send portions to anyone who has nothing ready, for this day is holy to our Lord. And do not be grieved, for the joy of the Lord is your strength'" (Neh 8:10).
Sometimes we can feel guilty for enjoying ourselves when the sparks fly. But the sparks will always be flying. You are not sinning if you enjoy yourself though tragedy is happening all around.
By God's grace, recreation is a blessing which provides much-needed refreshment and sanity in the rigors of thorn-and-thistle life. So, do something fun. Have some friends over for ribs. Go to the game. Take a weekend out with the kids. Go for a hike. Do something that gets you out of your routine, is relaxing, and rejuvenating.
The God of the Bible is radically good.
"In this the love of God was made manifest among us, that God sent his only Son into the world, so that we might live through him. In this is love, not that we have loved God but that he loved us and sent his Son to be the propitiation for our sins" (1 John 4:9-10).
Among all the spark-ascending, one thing stands: God loves people. A holy God hanging on the cross in the place of sinful, ill-deserving humanity is the answer to the question, "OK, is God good in all the affliction?" The issue is settled. As sparks ascend and consequent smoke can cloud our view of what's true, the cross shines bright as that old reminder: God is love.
Heaven is going to be awesome.
"He will wipe away every tear from their eyes, and death shall be no more, neither shall there be mourning, nor crying, nor pain anymore, for the former things have passed away" (Rev 21:4).
Heaven will be the unending, ante-Job 5:7. It's almost unimaginable. Without disaster, disease, and deaths, what will we write and talk about it in those days? Will we have anything in the headlines anymore?
We will. Unto days eternal, we will speak and sing and rejoice in the slain and worthy Lamb who purchased for himself a trouble-inclined people from every tribe and tongue and people and nation. In that day, the sparks will no longer fly.