Parenting provides an ever ready laboratory for experimenting with theology's application to real life.
Doctrine is designed to seep deeply into the substance of life. If truth isn't changing your workaday decisions about everything from toothpaste (why do you want whiter teeth?) to diet (for whom are you losing weight?) to what you order on Netflix (do you need a rating to tell you nakedness isn't entertainment?), then you are in danger of being a subtle type of hypocrite.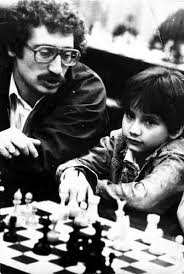 Jesus rebuked the Pharisees for their attention to gnat-sized detail when it came to the law of Moses, while simultaneously ingesting camel-sized indulgence when it came to caring for the people the law was meant to protect and the God the law was meant to honor. Likewise, some Christians can dot the "I" in TULIP with great dexterity, but they struggle to apply the doctrine of irresistible grace to say, their attitude toward their recalcitrant teenager.
Recently I encountered a parenting conundrum that required the oil of doctrine to help turn the cogs of everyday life.
Think through this with me. A caring, Christian dad comes to you with this question: which sport should my seven year old boy play? Our family only has time and money to permit one sport for each of our children. This particular son is extraordinarily gifted at chess. (for the sake of the illustration let's concede that chess is a sport). Let's call the boy Josh (homage to chess prodigy Josh Waitzkin, whose father faced a similar dilemma, which he wrote about in his memoire, Searching for Bobby Fischer).
Our little Josh could possibly become one of the great chess masters of his generation, or at least his school league, if he devoted himself to the pursuit of excellence. He'd need to read a lot of books, have private coaching, and travel all over the country to gain exposure to tournament level competition in his age group. There's only one problem: he doesn't want to.
Josh wants to play a team sport at school, like soccer. Oh, there's another problem: Josh is not that gifted at soccer. His school coach, who is content to have him play the occasional B team game, has made it clear that Josh will not be the next Lionel Messi, though "messy" is an apt adjective for his playing style.
Josh loves watching soccer, knows all the soccer players' stats, and looks forward all week to his matches, even if simply cheering his teammates from the bench. If he had private coaching and spent hours of extra practice, he might make the A team someday. But he's ebullient when playing on any team, as long as he's with his friends, and outside in the sun.
How would you counsel Josh's dad?
Here are some doctrinal principles to apply to the situation:
1. God gives us gifts, and we need to be good stewards of those gifts.
You may turn here to the parable of the talents (Matt 25:26-29), but bear in mind the context is focused more on one's giftedness in gospel ministry and kingdom influence, and not on one's likelihood to get a football scholarship.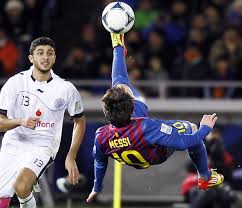 2. Children must obey their parents (Eph 6:1).
Yes, your child needs to obey you and trust that your decision is best; but this implies that you are taking seriously your responsibility to make a decision that is truly in the best interest of the child, and not your selfish need to relive your glory years vicariously through your kid.
3. Fathers may not provoke their children to anger (Eph 6:4).
Choose wisely which hills are worth dying on. Do you really want to risk losing a close relationship with your child over which sport they prefer? Skip scene to 15 years later for a glimpse at the ghost of conflict future: political affiliation, parenting styles, denominational preference…the arenas for conflict with your offspring are innumerable, so why not concede as many trivial battles as possible in order to win the war for a close relationship?
4. God has revealed his priorities for us.
Any sports and other bodily training, though not quite utterly useless in the grand scheme of things, are pursuits that are infinitely lower in priority to God than say, godliness, which is of great value in this life and the next (1 Tim 4:8).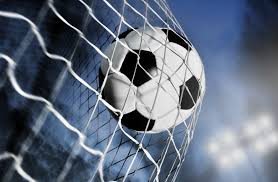 5. God has told us the goal of life.
The real goal is not putting a ball in a net, but rather glorifying God in all activities of life (1 Cor 10:31). So, if your child gives God glory in the school's B team, what more could you ask for?
Obviously, I'm not going to force feed anyone a one-size-fits-all answer to the question "what sport should my child play?" That would defeat the point of this post, namely that we all need to apply our understanding of Scripture to the variegated situations that crop up in our lives. But I can tell you what Josh's dad did: he let Josh pick the sport which he enjoyed doing. Josh's commitment to the team, attitude toward practice, and sheer delight in the game brought more relational closeness between him and his dad, more general joy, and more praise to God than a grimly acquired chess trophy would have.
I can testify that no one ever asks me today what sport I was good or bad at—fencing and rugby, respectively in case you were wondering—but the lessons I learned from warming the bench for five rugby seasons are just as valuable as those I learned from winning a fistful of medals that are now tarnishing in some junk drawer.
My guess is that a 100 years from now, when you meet Josh in heaven, you won't ask which team he played soccer for in elementary school.
 * * *
By the way, at a young age and with reluctant permission from his father, Josh Waitzkin opted out of pursuing competitive chess in the manner it would take for him to excel. Instead Waitzkin took up several other interests. He became the world champion at some obscure martial art, began a foundation for underprivileged children, and authored multiple books on education. And he still plays a mean game of chess…but only for fun.