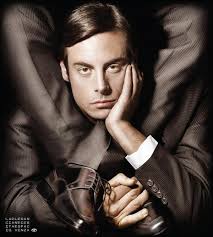 I once tried to visit Canada without lying. As a South African citizen I needed a visitor's visa to set foot on their delightful tundra. I was vacationing in Michigan with a friend who suggested it would be very jet-set of me to add Canada to my menagerie of passport stamps since the border was only a few clicks away.
The plan was to pop into the nearest coffee shop that wasn't a Starbucks, and pose for a picture with a moose or maple leaf or a live Canuck or something equally exotic.
The visa conundrum only occurred to us en route, but my friend assured me that they seldom ask for passports, and if I sat quietly they probably wouldn't ask me anything at all.
I rehearsed looking unsuspicious and American. As we pulled up to the border the guard cheerfully asked "Are you both Americans?" We paused as we considered any way to answer this truthfully without letting on that we were not both Americans. The pause became the answer.
I was then interviewed as to why I wanted to enter Canada. The same reason that sounded adventurous a few hours earlier, now sounded implausible and devious: "We just wanted to come get a cup of coffee in Canada and then go back. Really."
The staff in the office chuckled at my naivety and seemed genuinely flattered at my misguided effort to try sneak in simply to say that I've been to Canada. They offered me coffee from a machine and then politely declined my request and scooted us back to America.
The lesson was driven home a few years later when I again tried to enter Canada without lying. This time I did have a visa. I proudly brandished my passport and was preparing to reply jokingly, "It's a-boat time you let me in" but instead of getting a warm "Welcome to Canada" the border guard shifted his glare between my face and the computer screen a few times and then summoned a guy with a gun to escort me to an interview room.
I waited on tenterhooks until a stern looking uniform asked if had ever attempted to cross the border illegally.
I tearfully bravely recounted my quixotic adventure blow-by-blow. He smiled and said, "Yup, that's what your file says, we just wanted to know if you would lie a-boat it. Welcome to Canada."
It's amazing how in such instances a brain armed with biblical knowledge will do ethical gymnastics and contort passages to try fit lying into the will of God.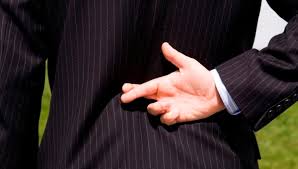 The passages that leapt to mind instantaneously were: the story of the Hebrew midwives' lie, Rahab's deception, and Samuel's misdirection of Saul. So, I empathize with those graded and situational ethicists who cite these texts as proof that their systems are compatible with biblical ethics. But are they?
Last week I outlined the three common systems of ethics Christians subscribe to:
1) Graded ethics. E.g. when lying to save a life, a lie is clearly the lesser of two evils.
2) Situational ethics. E.g. when lying to save a life, if the life is an innocent one and the person you are lying to doesn't deserve the truth, then in that situation the lie is not evil at all, but justified by the situation.
3) Absolutism. E.g. God never permits us to sin, a lie is always a sin, and your only responsibility is to refrain from sinning; thus either refuse to co-operate with the request and deal with the consequences, or tell the truth and deal with the consequences.
I promised I'd address the passages that seem to contradict absolutism. Here goes, briefly…
The Hebrew midwives (Exodus 1:15-20). If you read the account carefully you will notice that Shiphrah and Puah did not lie to save the lives of the Hebrew babies, they lied to save their own skin. They had already saved the boys, and lied only when called to give an account of their actions. When God commends them, it is for choosing to protect the Hebrew babies in godly defiance of Pharaoh's command to sin.
Rahab (Joshua 2:1-5). This gutsy lady chose on the spot to side with the true God and his people rather than the pagan city in which she lived. She did this by hiding the Israelite spies. When the king demanded she give them up, she lied about seeing them flee the city. We'll never know if refusing to co-operate would have been rewarded by God's intervention to spare her… because she chose to lie instead. Rahab is commended for her faith in the true God by hiding the spies (Heb 11:31; James 2:25), but not specifically for the deceptive way she chose to buy them more time.
Samuel (1 Samuel 16:1-5). The prophet's fear of the sociopathic Saul was preventing him from travelling to anoint David as king of Israel. Technically he'd be staging a coup d'etat and warrant the death penalty for treason. So he was understandably nervous.
God accommodates his jitters by instructing Samuel to take an animal with him as a safety blanket, so that if anyone asks, he could reply "I'm going to sacrifice this animal." As it turned out, Saul never asked. Why? Because God is omniscient and knew he wouldn't. But God also knew Samuel needed to feel like he had a safety net. Was this a lie? Obviously not: God is the one who commands it; and Samuel did sacrifice the animal. All he would have done is omitted the full purpose of the sacrifice, because God did not authorize Saul to be privy to that revelation.
In conclusion, none of these three scenarios presents an argument against absolute ethics.
Just remember that if you absolutely disagree with me in the comments, you are borrowing from my viewpoint to do so!