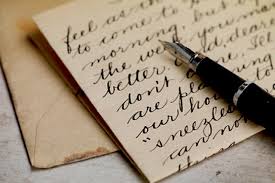 Before e-mail it was rare to mistakenly send a missive to the wrong person. But these days it is a gaffe people make with great frequency and sometimes dire consequences.
In January 2014 Oxford University College accidentally sent a broadcast e-mail to all students, instead of just the academic staff, listing the names and grades of the 50 worst performers.
In 2000, 15-year-old Claire MacDonald in Devon UK began receiving classified e-mails from the Pentagon. Her address had erroneously been added to a list of security council officials with top secret clearance. One mail included New Zealand's entire naval defense strategy. Another mail, ironically, was the American security council offering advice to the UK on how to prevent the leaking of sensitive documents.
Stipulating to whom your letter is addressed is as important as its content. This is a lesson we learn from Jude 1b. Here we discover in whose inbox Jude intended this mail to land. And it may shock you to learn that one of the addresses in his list may well be yours…
Jude 1-2 "Jude, a servant of Jesus Christ and brother of James, To those who are called, beloved in God the Father and kept for Jesus Christ: May mercy, peace, and love be multiplied to you."
3 PARTS OF YOUR IDENTITY AS A CHRISTIAN:
WE ARE THOSE CALLED BY GOD
This is a key facet of your identity as a Christian—you are a soul who was called by God.
You're not saved as a result of calling out to God; you are saved as a result of God calling you out of darkness.
But, you ask, are not all people called to be followers of Jesus?  … Yes…. and no.
Yes, God invites and commands everyone to obey Jesus. But not all do. Theologians recognize two types of calling used by God in the Bible.
The general call: a refusable invitation.
This is a universal, continual, open invitation—and command—for all people everywhere to trust in Jesus, as in "… he commands all people everywhere to repent" (Acts 17:30). If you are human you have a standing order from your Creator to believe in him, forsake your sins, and obey him.
But, does everyone, everywhere respond rightly to that general call? No. In fact, the only possible response is a "No." Which brings us to the second kind of call we find in the Bible…
The effectual call: an irresistible summons.
The reason we believe in this "irresistible grace" concept of the effectual call is because the Bible expresses the reality in undeniable and unambiguous terms: the saved were all saved because God called them to salvation in a way that saved them.
Romans 8:30 "And those whom he predestined he also called, and those whom he called he also justified"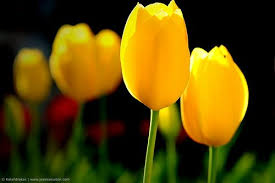 There are those who are called and justified…by God. And they are the same group.
So Jude is not referring to the general call to everyone. His recipients are "the called," who are the saved. Thus the call was effectual in their salvation. (Yes this is the I in TULIP).
William Hendriksen:
By this inner or effective call is meant that operation of the Holy Spirit whereby he so applies the gospel to the minds and hearts of sinners that they become aware of their guilt, begin to understand their need of Jesus Christ, and embrace him as their Lord and Savior."
So, you might ask, why are we called? That brings us to our second point…
WE ARE THOSE LOVED BY GOD
The reason God called you is…wait for it…because he loves you.
Salvation isn't a dry, mechanical, theologically mandated transaction. It is an exciting, emotionally charged relationship. It's like when you hold your baby in your arms for the first time—the last thing on your mind is "I am now legally obligated to provide for you!"
Ephesians 2:4-5 "But God, being rich in mercy, because of the great love with which he loved us, even when we were dead in our trespasses, made us alive together with Christ—by grace you have been saved…"
Some Christians go through life without feeling loved by God. They emphasize God's glory and justice and mercy and even forgiveness. But they feel as if God is acting out of a sense of duty, or because his attributes force him to be consistent, like he is just sticking to his end of some contractual obligation to save some sinners.
Nothing could be further from the truth! God loves you. Everything he does to you and for you and through you and around you is because he loves you. His love for you is by no means subservient to his other attributes and motives (like mercy and glory). Love is the oil that lubricates the mechanics of your salvation.
"But" you say, "Sometimes I feel like God's love is overshadowed by his anger at my sin."
That brings us to…
WE ARE THOSE KEPT BY GOD
If your relationship with God depended on you, you'd wreck it! If your salvation was only as secure as your grip on holiness, you'd lose it. You don't need to keep yourself saved, you need to be kept. And God keeps you.
John 10:27-29 "My sheep hear my voice, and I know them, and they follow me. I give them eternal life, and they will never perish, and no one will snatch them out of my hand. My Father, who has given them to me, is greater than all, and no one is able to snatch them out of the Father's hand."
And why is God keeping your salvation secure? Not only because he loves you but "for Jesus Christ." God keeps you secure because he is doing it for Jesus Christ. Your salvation is as secure as the Father's commitment to his Son.
I trust this theology will encourage your devotion and obedience to your Savior.