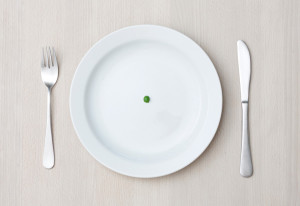 It usually happens like this: a married couple or an individual shows up at church. They are struggling relationally or spiritually. At some point they say, "I have been attending so-and-so church for several years, but something does not feel right. We know that the Bible says we should be growing spiritually, and we have tried lots of things, but I go away feeling empty. And my [unbelieving] husband even recognizes it." After many questions, it becomes clear that they have little to no understanding of God, themselves, sin, Christ, and how it all applies to their lives. Very often, it's because their ears have been tickled. They have been pandered from the pulpit.
Pander: "to provide what someone wants or demands even though it is not proper, good, or reasonable" (Merriam-Webster).
I imagine that these individuals have sat under preaching similar to a kind I heard recently. The pastor approached a somewhat controversial and very important text. He opened by saying that just about any interpretation of the passage is fine, and one cannot really say that this or that view is correct. After reading some of the passage and skipping over other parts, he began to describe his personal ministry experiences which argued against the clear meaning of the text. On the basis of personal sentiment, it was described that the passage could not mean what it said. In so many words, he excused and apologized for the text like one might do for an embarrassing uncle at a Christmas party. The preaching continued around the text without the text being preached.
This is one of the many forms of pulpit-pandering. But I've wondered about the long-term effects of this approach to preaching the word of God. What might happen to people as they sit under this all-too-common occurrence week after week? To be sure, it will not be without consequence.
Here are a few perils that can result from pulpit-pandering:
Instead of softening and transforming hearts, pulpit-pandering hardens and endangers.
"Now when they heard this, they were pierced to the heart, and said to Peter and the rest of the apostles, 'Brethren, what shall we do?'" (Acts 2:37)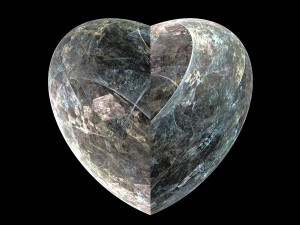 The human heart, spiritually speaking, comes pre-packaged in stone. Our fallen nature means that our hearts are minted in spiritual flint (cf. Ezek 36:26). Consequently, we are naturally proud, stubborn, and rebellious. All that we need to do to keep our hearts in that hardened state is nothing.
Pulpit-pandering is impotent to address our perilous state. It's the type of preaching whose tactics are things like smooth words, flattering speech, avoiding hard texts, and detouring deep doctrines. It sidesteps the great glory, holiness, and righteousness of God, as well as the depravity, inability, and sinfulness of man. Calls for repentance and obedience are evaded. But, sadly, tactics like these are no more effective for softening the human heart than a rubber mallet is to excavate bedrock.
The condition of humanity demands something more.
And God knows that. He loves us enough to bring the solution to our hard hearts. "'Is not My word like fire?' declares the Lord, 'and like a hammer which shatters a rock?'" (Jer. 23:29). God cares about us far too much to avoid bringing soft techniques for hard hearts. For this reason, biblical preaching needs to keep in step and lovingly bring the rock-shattering, heart-softening words of Scripture. As the old adage goes: "Soft preaching makes for hard hearts. Hard preaching makes for soft hearts."
Instead of raising souls up into spiritual adulthood, pulpit-pandering keeps people in spiritual infancy (or worse).
"Therefore, putting aside all malice and all deceit and hypocrisy and envy and all slander, like newborn babies, long for the pure milk of the word, so that by it you may grow in respect to salvation" (1 Pet. 2:1-2).
Several years ago a friend let me know that he was eager for me to meet someone. Prior to introducing me, my friend said, "You need to know something about this guy. He looks like he is 11 years old, but he is 20." He went on to explain that it was not due to any particular disease, but simply because his diet consisted primarily of candy. Sure enough, when I met the individual, he was unnecessarily atrophied and malnourished.
Pulpit-pandering can do the same thing to people spiritually. When people are fed spiritual-candy instead of the meat of God's word, they simply cannot grow. People remain spiritual-infants, though they may be ten years old in the faith. We would never think that a ten-year old in diapers who weighed 20 pounds was in good physical health. Nor should we, spiritually speaking.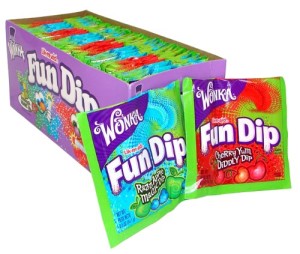 Christian, would we make it our habit to dine primarily on cotton candy, Oreo cookies, and fun dip? "Hey kids! We're having tootsie-rolls and jaw-breakers for dinner again tonight! Just what you need to grow big and strong!" If not in physical matters, then why would we do so in far more important matters, like our soul and choosing a church?
But the problem is, many of us, professing Christians, like it. We prefer "First Church of Fun Dip." As it was said in Jeremiah's time, "An appalling and horrible thing has happened in the land: The prophets prophesy falsely, and the priests rule on their own authority; and My people love it so!" (Jer. 5:30-31). We want to be pandered. We are like king Ahab, who lamented of the faithful preacher Micaiah, "There is yet one man by whom we may inquire of the Lord, but I hate him, because he does not prophesy good concerning me, but evil" (1 Kings 22:8).
We would never say we prefer pandering. We would not admit that we really do not want to grow. It's typically cloaked in, "We are comfortable in this church. Our kids like it and we really feel at home here." But comfort is not a biblical barometer for growth. As Christians we are to grow. And a Christian who does not want to grow is called an unbeliever. Pulpit-pandering, then, imperils us to such things.t
Instead of trusting in the sufficiency of God's word, pulpit-pandering demonstrates and models a distrust.
"I trust in Your word" (Ps 119:42).
"His divine power has granted to us all things that pertain to life and godliness, through the knowledge of him who called us to his own glory and excellence" (2 Pet 1:3).
At the heart of much of this issue is the sufficiency of Scripture. Did God really give us what we need in his word?
Trusting in the sufficiency of God's word is tantamount to trusting in the sufficiency of God. If we cannot trust in something that he has spoken then we cannot trust in the sufficiency of something he is; who he is. The alternative is that we trust in the sufficiency, ultimately, of ourselves; of fallen, finite man.
The sufficiency of Scripture is one of the most critical truths for a man to embrace before he should ever step into the pulpit. The preacher and his preaching must affirm what is true: we can trust God. God knows how to care for people. He has been at it much longer than we have been around. And the inspiration and preservation of holy Scripture is one of the foremost demonstrations of God's deep, competent care for humanity. Now, the necessary consequence of combining trust in God's competent care for us together with trusting in the sufficiency of God and his word is biblical exposition. This all means that we can simply bring the biblical message (Scripture) with the biblical method (exposition).
Pulpit-pandering, then, is a trust issue at heart. Though one's mouth might not say it, the method says loud and clear: "Since I am pandering you from the pulpit, I don't really trust God. And all of you listening probably shouldn't either."
Instead of equipping people for the throes of life, pulpit-pandering leaves people disarmed and defenseless.
"All Scripture is inspired by God and profitable for teaching, for reproof, for correction, for training in righteousness; so that the man of God may be adequate, equipped for every good work" (2 Tim 3:16-17).
Any work that is categorically good has its preparedness in one sufficient source: the Bible. So, much soul-work can get done through surrendered biblical preaching. Every rightly-explained verse is like a specialized surgeon, sent into the soul to recognize and repair the damage of human depravity.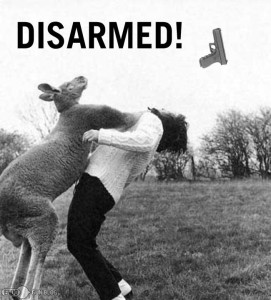 However, since pulpit-pandering dilutes God's word, it fundamentally fails to outfit souls for every good work. It sends soothsayers to the soul instead of surgeons. People are disarmed for the throes of life. Marriages are not equipped to thrive. Parents are weakened for the years of principled self-denial. Young men and women are left floundering to figure out those formative years. And all this because of a detouring of surrendered exposition.
But expository preaching does great good by outfitting souls for the coming week, and all eternity. As such, it is God's great instrument for hope and help with struggling marriages and defeated parents. It is God's means to bring comfort and courage for the doubting and the depressed; vitality and vigor for the suffering and the sick; authority and admonishment for the rebellious and defiant; depth and discernment for the shallow and ignorant. Biblical exposition sets the course and strengthens the soul to go God's way in God's strength no matter the storm. Pulpit-pandering sets no course, punctures the ship, and yet sends it into storms only to be lost at sea.
Instead of furthering people towards salvation, pulpit-pandering leaves sin unconfronted and people falsely assured.
"Keep a close watch on yourself and on the teaching. Persist in this, for by so doing you will save both yourself and your hearers" (1 Tim. 4:16).
The most dangerous thing about us humans is our sin nature. We are able to intentionally and unintentionally deceive, blind, and flatter ourselves. Our sin is able to cleverly assure us that all is well though we remain under God's judgment. That's what sin does.
Yet, in God's remarkable grace, he has provided us with his word which fundamentally counteracts those hazards. By correctly exposited Scripture, the Holy Spirit exposes and eradicates that sin nature through preaching. For this reason, biblical preaching is a great grace of God by which our salvation is completed (cf. 1 Tim. 4:16).
However, pulpit-pandering muddles the word of God, thereby puncturing the power of the Spirit of God. In so doing, preaching decays to addressing sin as mere external misbehavior (at best) or leaving it unconfronted altogether (at worst). Consequently, souls are quietly assured in their sin, and possibly unsaved state.
Instead of putting ourselves under the authority of God and his word, pulpit-pandering seats itself in authority over God.
"I will bow down toward Your holy temple and give thanks to Your name for Your lovingkindness and Your truth; for You have magnified Your word according to all Your name" (Ps. 138:2).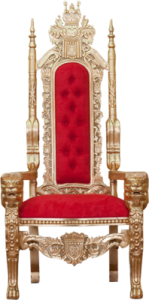 The great danger of pulpit-pandering really comes down to a hazardously low view of Scripture. I mess with Scripture because I suppose that I am superior to it. I apologize for it because I have determined by my judgment that there is something wrong with it. I skip over it and preach around it because I assume by my reasoning that only fractions of it are helpful and relevant. I argue against it because I suppose by my judgment that I am right and it is wrong. I subject it to my experiences because I value my fleeting experiences over the eternal word. And in doing so, I sit in judgment over the word of God. And to sit in judgment over the word of God is to sit in judgment over God. Pulpit-pandering boots God off the throne of the universe and seats itself in his place.
But, because it typically does so with a friendly smile, a pleasant demeanor, and filled-pews, pulpit-panderers get affirmation and applause. Yet blood could be on our hands (Acts 20:26-27).
In the end, people are simply not ours to pander. They belong to God. Since he shed his own blood for them on the cross, God's people are entitled to the full, meaty, transforming meal of the sufficient Scriptures.
"I charge you in the presence of God and of Christ Jesus, who is to judge the living and the dead, and by his appearing and his kingdom: preach the word; be ready in season and out of season; reprove, rebuke, and exhort, with complete patience and teaching. For the time is coming when people will not endure sound teaching, but having itching ears they will accumulate for themselves teachers to suit their own passions, and will turn away from listening to the truth and wander off into myths" (2 Tim. 4:1-4).
 Photo credit: static.oprah.com, fc04.deviantart.net, peta.org, everydaynodaysoff.com, officialpsds.com.