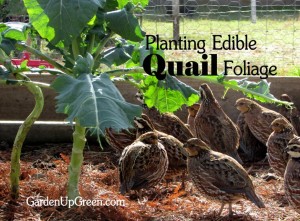 In a recent effort to diversify my smoothie recipes (I currently know of two), I accidentally made one that was actually good and healthy (so I thought). When I shared it with a good friend, they suggested that it was, unfortunately, sub-par on the "healthy" scale. If I would have added things like collagen and other forgotten-phrases from ninth-grade, Oregonian biology, then it might have passed the healthy test.
But it was a reminder that we live in a time of perhaps unprecedented fixation with being healthy. It's no longer enough to eat fruit and veggies. Now, you have to eat organic, sustainable, raw, uncooked, not-in-the-dirty-dozen fruits and veggies. It's no longer enough to eat a balanced diet. You have to eat a gluten-free, paleo, superfood diet. It's not enough to eat eggs. You have to eat eggs from a free-range quail, with a name, fed on organic wheat grass in a gentle-noise barnyard. And it's no longer enough to moderately exercise a few times a week. You have to do HIT, P90X, or Crossfit. And I'm sure people could find something wrong even with the things I've mentioned. It's nearly become a form of salvation. In many circles, various views of healthy eating become a form of imposed righteousness.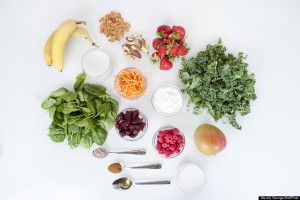 Now, those things are not necessarily bad, in and of themselves. It's good to put in effort to steward our earthly tents. But, none of them will deliver physiological utopia. That will only come through a spiritual upgrade. Bodily discipline is only of some profit (1 Tim. 4:8). And "the kingdom of God is not eating and drinking, but righteousness and peace and joy in the Holy Spirit" (Rom. 14:17).
Spiritual health, on the other hand, is beneficial for all things, since it holds promise for the present life and the one to come (1 Tim. 4:8). So, simple math indicates that one ought to give the most effort to that which pays the highest dividends. With that, here are a few signs of spiritual health in our lives.
A high, reverent view of God.
"The fear of the Lord is the beginning of wisdom, and the knowledge of the Holy One is understanding" (Prov. 9:10).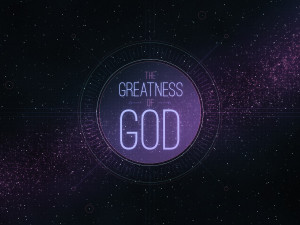 An accurate view of God is the sine qua non of spiritual health. A healthy Christian trembles at the thought of God's glory, holiness, sovereignty, power, righteousness and wrath. He or she stands in awe of God's love, patience, wisdom, and omniscience. And the healthy soul shudders at the thought of personally offending God. Consequently, the reality of God's omnipresence provides them with the best presence of accountability.
Further, one's personal salvation is understood in terms of privilege extended purely from divine prerogative. The healthy soul understands that salvation, sanctification, the church, serving God, and going to heaven one day as things which God graciously allows me to do. I get to know God, be his child, and serve him. And in eternity past, God initiated my permission to know him.
Frequent brokenness over personal sin.
"Blessed are the poor in spirit, for theirs is the kingdom of heaven" (Matt. 5:3).
Spiritual health fundamentally possesses a sensitivity to that which is unhealthy. The sound soul responds quickly to the contaminants of sin.
And more than mere external sins, the healthy soul experiences the exposing and eradication of sins of motivations, worship, and thought. One who understands little about their personal sin can hardly possess spiritual health.
Lasting affections for Christ.
"But I have this against you, that you have left your first love" (Rev. 2:4).
An individual may be steadfast, hard-working, intolerant of theological error, and a faithful servant in their church, but without this, they are in danger. Love for the Lord is like that single Jenga piece without which the tower falls.
This is a sign of health because of the simple fact that he is the thing of highest caliber in the universe. For a soul to be unattracted to him means that the soul would feed on lesser, toxic substitutes.
The healthy soul beholds Christ in his glory, supremacy, perfection, love, holiness, and wisdom. He is altogether lovely to the soul's desire. And we love him because he has first so loved us. Christ is not viewed as one's homeboy, but exalted, sovereign Lord, worthy of our highest admiration.
Enduring hurt by others while not growing bitter.
"Love…bears all things" (1 Cor. 13:4, 7).
"Above all, keep fervent in your love for one another, because love covers a multitude of sin" (1 Pet. 4:8).
Christ, who has the healthiest soul of all, is our model here (cf. 1 Pet. 2:21-23). Being God, Judge, and Sin-bearer, he has endured every sin ever committed. How many might that be? Even so, he has not been bitter for one second ever.
By his own self-sacrificing death, he absorbs the cost for our wrongs, releases us from the penalty for ours, and treats us as if we had bestowed great benefit upon him, and that, for all eternity. We might say that that is spiritual health par excellence.
And he doesn't hold onto our wrongs in the back of his mind, interpreting our future actions and words through that darkened filter, cynically suspecting our actions. He doesn't put on a half-hearted pious face before us, hoping to get out of interacting with us ASAP. And, despite our colossal offenses towards him, he doesn't say, "You know what, if that's how it's going to be, I'm going to take a few steps back in this relationship." The spiritual healthy can be hurt by others without growing bitter because it both accepts all things as from God's good sovereign hand and understands that it should be in hell but has been forgiven.
Enthusiastically plugged into a NT local church and in humble submission to a qualified body of elders.
40 One Anothers
"Obey your leaders and submit to them, for they keep watch over your souls as those who will give an account. Let them do this with joy and not with grief, for this would be unprofitable for you" (Heb. 13:17).
The healthy soul understands that it was not made for lone-ranger spirituality. It has long outgrown the hazardous error that it can exist without the church, in many different churches simultaneously, or in a church that exists only for its comfy feelings.
Like the physically healthy who would enroll in a meaningful gym membership, healthy Christians know they need accountability from qualified leaders who will challenge growth and encourage consistency in practice with one's profession. The healthy soul does not avoid biblical church membership and, since it understands its God-given sheep identity, it enthusiastically seeks to belong visibly to a shepherded fold. In doing so, they always see themselves needing to grow and learn, and thus seek out discipleship which may not make them comfortable, but will make them christlike.
Similarly, a healthy Christian will prioritize church gatherings. They joyfully express the truth that they have been saved into the body of Christ. They know that the word of God is more important than food (cf. Matt. 4:4). So, just as food intake is not bumped out of the schedule, neither is scriptural intake through teaching and preaching. Further, they know that church attendance is far more than "grab-some-worship-and-go." Healthy Christians attend not only for their benefit, but because they know that basic obedience to God involves eagerly seeking ways to develop their giftedness for the regular benefit of others in the local church. For the healthy Christian, plugging into a good church is a great privilege.
Not-easily-toppled love for other people, especially other Christians.
"Love is patient and kind; love does not envy or boast; it is not arrogant or rude. It does not insist on its own way; it is not irritable or resentful; it does not rejoice at wrongdoing, but rejoices with the truth. Love bears all things, believes all things, hopes all things, endures all things" (1 Cor. 13:4-7).
The unhealthy soul has a narrow view of love. Typically, love is restricted to whatever makes it feel comfortable and imparts a measure of happy feelings.
But the healthy Christian, grounding itself in God's rich love, knows that love is extended regardless if reciprocated. It is skilled in ministering the 15 ingredients of love from 1 Corinthians 13.
Humble receptivity to correction.
"He whose ear listens to the life-giving reproof will dwell among the wise. He who neglects discipline despises himself, but he who listens to reproof acquires understanding" (Prov. 15:31-32).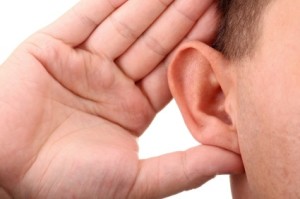 Unteachability is a sure sign of spiritual sickness. The Christian who cannot humbly receive and invite criticism, especially from other believers, is like the ego-inflated teenager who operates as if wisdom was born with it.
Even for the sake of testing our spiritual health, we do well to frequently invite input into our lives from godly individuals, leadership, and those close to us. You might consider asking your pastor, close friend, or spouse, "Am I someone who is receptive to input, especially when it comes to my character?" Christian, if you cannot receive input, do not assume that your soul is healthy.
Going to, and not around, people in conflict.
"If your brother sins, go and show him his fault in private; if he listens to you, you have won your brother" (Matt. 18:15).
Healthy Christians have developed a love of people combined with courage rooted in a trust in God which results in the practice of tactfully and directly going to people with whom they are in conflict. They are not like the immature gossip who talks to multiple people but never puts effort to go straight to the person for responsible conflict resolution. Neither do they attempt backhanded, passive-aggressive approaches to peacemaking.
Individuals who will not directly and humbly speak to an individual with whom they are in conflict often possess an immature fear of man. Like an emotionally unstable teen, they care too much about their comfort and feelings. Healthy Christians keep the circle of information small, grieve over conflict, and initiate humble conversations.
Not consumed with how people are treating them, but how they treat others.
"Be devoted to one another in brotherly love; give preference to one another in honor" (Rom. 12:10).
This is simply a matter of self-centeredness versus others-centeredness. The self-centered are easily destabilized when their toes get stepped on because they are too dependent upon how people are behaving towards them.
But, healthy Christians are not caught up with, "How am I being treated?" but, "How did Christ treat me and how can I treat others likewise?" They do not get stuck in, "Why didn't so-and-so do this for me?" but, "What should I be doing or saying to others in a way that reflects God's love in Christ?"
Humble receptivity to God's (hard) sovereignty in life.
"Consider it all joy, my brethren, when you encounter various trials, knowing that the testing of your faith produces endurance" (Jas. 1:2-3).
Few things are a more accurate barometer of a healthy soul than this. And few things are more difficult. The healthy Christian, by God's grace, has been brought to a place where they are growing in a sense of God's sovereign prerogative and God's unmerited love such that these blend in their minds to receive hard things with a sweet submission.
It's not that they never struggle or wrestle in suffering. But, when suffering comes, as they struggle, they do not persist in fist-shaking at God. They seek to interpret their suffering through the lense of the God of Scripture.
More could be said regarding what constitutes a healthy soul (e.g. a prayer life, Scripture reading, shepherds their family). If we discern unhealthy areas, that's ok. Our acceptance with God is not based upon spiritual health, but the finished work of Christ. Even so, by God's grace, we can progress in spiritual health as we employ the biblical means of grace.