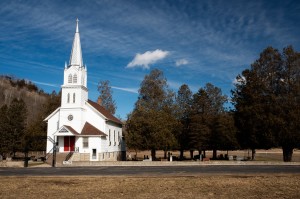 In my first five years of pastoral ministry, I can look back at a lot of different situations that shock or surprise me. Some people had far more spiritual depth than I thought and others were as shallow as a shower. But one of the simple, surprising blessings in my life is the opportunity to preach the Word of God weekly and to never miss a Sunday gathering.
As a pastor of a smaller church, I don't get to sleep in, call in sick or take a quick family vacation over the weekend. I've heard people say, "it's your job" or "you get paid to do this." I understand that, but I want to communicate to them what an awesome blessing it is to be, in a sense, "forced" to go to church week in and week out. I want to encourage other pastors and people to embrace the monotony of weekly attendance by looking at some of the grace that rubs off on us.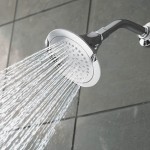 Fellowship
Each week Christians gather to worship God and celebrate the gospel the first day of the week through prayer, music, giving, the preaching of the Word, baptism and the Lord's Table. But there are many other benefits that we get by "not forsaking the assembling" (Heb 10:25).
One of those is fellowship. We are forced to spend time with other people. In a culture saturated by social media, electronic devices and sixty-hour workweeks, church is often one of the few places of fellowship that people have throughout the week. We need other Christians to sharpen us spiritually (Prov 27:17), hold us accountable and practice the one another's of Scripture. Just as marriage is sanctifying because of my wife's influence on me, so the church is sanctifying for each member as they interact with one another. This can be through the positive acts of serving and helping others or through significant challenges or disagreements. Different people bring out different parts of each person, the best and the worst, and both help us grow in our relationship with Christ.
Faithfulness
Faithfulness is undervalued and superseded by the modern desire for self-pleasure in today's world. Its object is something other than "me". We cannot be faithful to ourselves; we need something to be faithful to. Commitment and loyalty can be found many places like the gym, hobbies or other organizations. It is too often missing in the local church, but it is something that can be cultivated.
The things you are faithful to are the things that matter most to you. They are the things that you rearrange your little universe not to miss. I volunteer in my community at the volunteer fire department, and it amazes me at the commitment of the men and women I serve with. These people work normal jobs but practice each week for 2 hours and make 18-20 medical or fire calls throughout the week, often in the middle of night for free. This is the type of commitment I long for in the local church.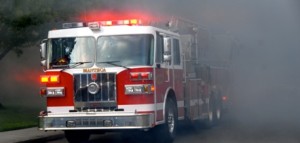 Making church a non-negotiable Sunday morning habit will increase your love for the church as it takes a higher priority in your life and you see the blessings from it. It also communicates to an unbelieving world and to your family about what matters to you. You could play golf on Sunday, sleep in or make money, but when you get up early to serve others in your local church, it shouts loud and clear about what you value in this world. And when you devalue it by not making it a consistent priority, you do the opposite. For example, when a dad casually misses church but rearranges his life to coach soccer and never misses a game, this choice of priority will not be lost on his children. It is simply a matter of what is most important, and the pastor is no exception. Sunday should always remain the highlight of the week.
Fruitfulness
Thirdly, fruitfulness or effectiveness has a direct correlation to longevity. It does not mean that if you never miss a Sunday for 40 years, you will end up being the next great Christian biography, just simply that you will be more effective in your local church than you would be if you treated church as a casual affair.
For pastors, their love for church or lack thereof will rub off on their congregation, and the longer they serve faithfully in the same local church, the more effective they become. This is not just true of the church. Look at politics or business, who is the influential congressman or CEO? It is usually a person who has served their state for many years or has been a loyal company man for decades. People inherently respect the person who is faithful and that respect leads to influence. So if you want to be a more effective layperson or pastor in the local church, commit yourself to being there when the doors are open and serving wherever you see a need. Attending and prioritizing church gatherings are a little thing but reminds me of Jesus' words on stewardship, "One who is faithful in a very little is also faithful in much" (Lk 16:10).
Humility
Lastly, I need church. You need church. Serving faithfully in a local church over a long period should promote the development of humility. It is a striking mark of pride as a Christian to say that you do not need the local church or for a pastor to begin to dread church unless they are preaching. We desperately need the weekly reminder that people need us to serve them and that we need God's people to serve us.  I know, as I look back at these first few years of ministry, that I am so thankful that I "can't" miss church. I get to see how God is working every week in different peoples lives and can look back over years now and get to see how God is faithfully shaping me and the church that I serve. We ought to attend church because we love it and are commanded to, but I am sure thankful for all the blessings that flow from that little step of obedience.