Today we continue in our series on dealing with sin in the church, in which we've been looking to Paul's instruction in 2 Corinthians 2:5–11, which we've said provides us with five stages of successful church discipline.
The first of those stages is the sin that makes discipline necessary. In examining Paul's words in 2 Corinthians 2:5, we focused particularly on the corporate nature of sin in the church: "But if any has caused sorrow, he has caused sorrow not to me, but in some degree—in order not to say too much—to all of you." Even though the conflict was primarily between one man and the Apostle Paul, sin's harm is never restricted to the offender and the offended. Because of the essential interconnectedness of the body of Christ, sin in even one part of the body brings sorrow to the entire church (1 Cor 12:26). The spiritual health of the body as a whole depends on the spiritual health of each member, and unrepentant sin in the body of Christ is a spiritual cancer. If left unchecked, sin will infect the whole body until it destroys all spiritual life. Because sin is so serious, it must be confronted and dealt with.
The second stage in this process is the discipline itself, "the punishment which was inflicted by the majority" (2 Cor 2:6). This "punishment" (epitimia) is a legal term that refers to an official disciplinary act, and it is to be carried out "by the majority." The church had a formal gathering, and deliberated upon this matter, and rendered a verdict. This is none other than the outworking of the process of formal, organized, official church discipline. If there has been no repentance, the church is instructed to remove the man or woman in question from the fellowship of the body (Matt 18:17; 1 Cor 5:5, 13; 2 Thess 3:6, 14; Tit 3:10). While some might think this to be spiteful or harsh, it is the most loving thing that the church can do for a sinning brother. He needs to be made to feel the error of his ways. Though it may be painful, excluding him from the life of the church may be the only way to induce that godly sorrow that leads to repentance.
When the Punishment is Sufficient
And that brings us to the third stage of church discipline faithful and successful church discipline does not stop with excommunication. As we continue reading in this 2 Corinthians 2:5–11, we discover that the goal of all correction, rebuke, and discipline is that our sinning brother might be brought to repentance, would forsake his sin, and be restored to fellowship. Paul says, "Sufficient for such a one is this punishment which was inflicted by the majority."
The punishment was sufficient. The corporate discipline that the church carried out upon the offender had achieved its intended effect. He says again in verse 9, "For to this end also I wrote. . . ." That is, "I wrote so that you would administer discipline, and you have. And that punishment is now sufficient. It has served the purpose for which it was instituted and produced a godly sorrow, which has led to genuine repentance."
Not Retributive, but Restorative
You see, church discipline is not some sadistic form of vindictive retribution for proud men with wounded egos. The aim of church discipline is not to embarrass people; it is not to shame them for the sake of shaming them. It's not to subjugate them and show them who's boss. Church discipline is not retaliatory, but remedial; not retributive, but restorative. The goal is to bring the sinning brother or sister to genuine repentance.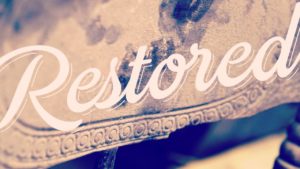 We see that emphasis in all the major texts about church discipline. Matthew 18:15 speaks about winning your brother. You are to go to him in private and show him his fault with the hope that he will listen to you, see his sin demonstrated from Scripture, confess it, and forsake it. That is repentance. And Jesus says if that happens, you have won your brother. You have gained him back. In 1 Corinthians 5, in the case of the man in Corinth who had been sleeping with his stepmother—of such gross immorality not even named among the pagans—still the aim of Paul's discipline is restorative: "I have decided to deliver such a one to Satan"—that's how serious the punishment of church discipline is, that excommunication can be likened to delivering someone over to Satan. But note the purpose: "I have decided to deliver such a one to Satan for the destruction of his flesh, so that his spirit may be saved in the day of the Lord Jesus." In other words, "My goal is that the sinfulness of his flesh would be destroyed. I need him to feel the weight of the seriousness of his sin, so that he would forsake his sin, and finally be saved on that last day."
The same is so in 2 Thessalonians 3:14. Paul writes, "If anyone does not obey our instruction in this letter, take special note of that person and do not associate with him, so that he will be put to shame." Why? Just because we like shaming people? No, but because the sinning brother needs to be made to feel the weight of his error. He needs to recognize that failure to repent of sin, even after repeated and patient warnings from brothers and sisters in the Lord, is absolutely perilous.
The Peril of Impenitence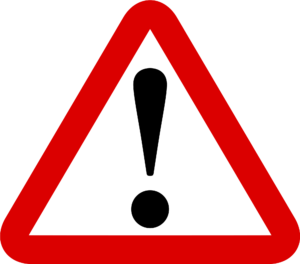 It is, in effect, to set yourself against the entire community of the people of God and to say, "I know better than all of you!" That is the kind of arrogance and obstinacy that destroys a man's soul. And if that is what is in a man's heart, he is revealing himself to be an unbeliever—a stranger to God's regenerating grace, still dead in his trespasses and sins.
The church attendance record doesn't matter. The check marks on the Bible-reading plan don't have any bearing on this. If that unteachable spirit is left unchecked, that man will meet Christ on the Day of Judgment and will hear those haunting words, "I never knew you" (Matt 7:21–23). And because we can't stand to think of our friend—one who has been entrusted into our care—meeting such a miserable fate, we aim at his genuine repentance, even if it means that he must be made to feel the shame of being excluded from the fellowship of the people of God. Because it is that shame that leads to godly sorrow, and it is godly sorrow which leads to genuine repentance.
Sorrow in the Service of Repentance
Paul speaks about this in 2 Corinthians 7:8–10. Paul recounts how he was refreshed by Titus's report that the Corinthians had repented. And he speaks there of the sorrow that he caused them by his letter: "For though I caused you sorrow by my letter, I do not regret it; though I did regret it—for I see that that letter caused you sorrow, though only for a while—I now rejoice, not that you were made sorrowful, but that you were made sorrowful to the point of repentance; for you were made sorrowful according to the will of God, so that you might not suffer loss in anything through us. For the sorrow that is according to the will of God produces a repentance without regret, leading to salvation." So, even though Paul's severe letter had made the Corinthians sorrowful, he rejoices. He doesn't rejoice in their grief in and of itself, but that they were made sorrowful unto repentance.
You see, friends, discipline is designed to sting. It is designed to make an unrepentant sinner sorrowful. Because it is not until the sinner has been truly made to feel the seriousness of his sin that he is able to genuinely repent of that sin. That's why Jesus pronounces a blessing upon those who mourn over their sin in Matthew 5:4: "Blessed are those who mourn, for they shall be comforted." Because it is only those who feel the shame of their sin—who feel the offense it is to the holiness of God and who feel the pollution it is to the purity of the church—it is only those who truly mourn over their sin that turn from it in genuine repentance, and therefore experience the genuine comfort of forgiveness.
This is what we're after when we deal with sin in the church. It's true: when we put a sinning man or woman out of the church, we aim to make them sorrowful. But we do not aim at their sorrow in and of itself. We desire that they come to grips with the seriousness of their offense—that they would be made to grieve over the sin that has offended God and polluted the church—that they would be made to feel the sorrow that is according to the will of God, which produces a genuine repentance without regret, and leads to salvation (cf. 2 Cor 7:10).