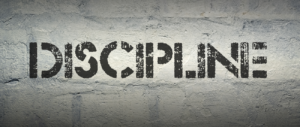 Over the past couple of weeks, we've been examining what the New Testament says about dealing with sin in the church. To learn how the church is to deal with sin in its midst, we've turned principally to Paul's words in 2 Corinthians 2:5-11. There, Paul discusses his dealings with a sinning member of the Corinthian church who has now repentant and seeking restoration to the fellowship of the church at Corinth. However, the church is struggling to accept this repentant brother because of the severity of his sin and the way it has affected Paul himself. Paul writes to encourage the church to restore him. In that passage, Paul outlines five stages of successful church discipline (or perhaps better termed, church restoration). Two weeks ago, we took a look at the first stage, which was the harmful sin that makes discipline necessary. This week, we look to stage number two, which is corporate discipline.
2 Corinthians 2:6 says, "Sufficient for such a one is this punishment which was inflicted by the majority."
The word that gets translated "punishment," is epitimía. It's a technical, legal term that in secular Greek refers to an official disciplinary act. And this official act of discipline was carried out "by the majority." That is to say, the church had a formal gathering, and deliberated upon this matter, and rendered a verdict. This is none other than the outworking of the process of formal, organized, official church discipline.
The New Testament Doctrine of Church Discipline
There are a number of texts in the New Testament that shed light on the church's duty to discipline sin. Matthew 18:15–20 is sort of the "ground-zero" text for this. There is an offense, followed by a private rebuke, followed by a plural rebuke, followed by a public rebuke. After these three steps, if the person refuses to listen to the church and remains unrepentant, Matthew 18:17 says, "Let him be to you as a Gentile and a tax collector." In other words, consider him as one who is outside the fellowship of the people of God. This is excommunication.
And there are some cases that are so serious that this four-step process is expedited. This is especially the case for those who are advocating different doctrine, as would have been the case in this situation in Corinth—since to reject Paul's apostleship would have amounted to rejecting his Gospel. Titus 3:10 says, "Reject a factious man after a first and second warning, knowing that such a man is perverted and is sinning, being self-condemned." For someone who causes division and creates factions by drawing others away to believe false teaching, it's not necessary to go to him privately because his error is by nature a public offense. And so Paul says, "There doesn't need to be private, plural, and public rebuke; there simply needs to be a first and second warning. If he refuses to repent, you must reject him." The word translated "reject," paraitéomai, connotes this same concept of excommunication. The ESV translates it, "Have nothing more to do with him."
2 Thessalonians 3:6 says, "Now we command you, brethren, in the name of our Lord Jesus Christ, that you keep away from every brother who leads an unruly life and not according to the tradition which you received from us." And then in verse 14: "If anyone does not obey our instruction in this letter, take special note of that person and do not associate with him, so that he will be put to shame."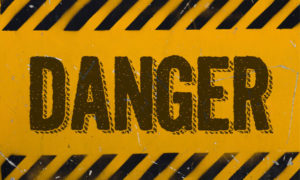 He needs to be made to feel the error of his ways, and though it may be painful, excluding him from the life of the church may be the only way to induce that godly sorrow that leads to repentance (2 Cor 7:10). In 1 Corinthians 5:13, Paul quotes the Old Testament as he deals with the case of the incestuous man. He commands them, "Remove the wicked man from among yourselves."
And so this punishment that is inflicted by the majority is excommunication. The sinner who refuses to repent after repeated confrontation is not permitted to associate with the church. In a form of spiritual tough love, they would not be admitted to the Lord's Table, and they would be excluded from social relations with other church members. It may be that conversation is limited to little more than, "Have you repented yet?" Not shooting the breeze, or "Hey, how are you doing?" But a solemn, grieved, "Have you repented yet? Has the Lord Jesus Christ made His hand heavy upon you yet?" The gravity of unrepentant sin must not be overlooked.
On Earth as It Is in Heaven
Back in Matthew 18, in verse 18, Jesus explains how serious these issues are. He says, "Truly I say to you, whatever you bind on earth shall have been bound in heaven; and whatever you loose on earth shall have been loosed in heaven." Similarly, He says in John 20:23, "If you forgive the sins of any, their sins have been forgiven them; if you retain the sins of any, they have been retained."
This means that when the people of God follow this process of confrontation of sin and plead with sinners to repent, their deliberation on earth reflects the reality of things in heaven. If the sinner repents, the church can say with confidence, "Praise God! Your sins have been loosed. You are not bound in them or to them. You are forgiven. Welcome back to the fellowship." And those pronouncements reflect the reality that God sees from heaven. Because He knows the heart, He knows that repentance has taken place. And when repentance has taken place, there is forgiveness in heaven. When evidence of that repentance is shown on earth, the church is given the authority to ratify what has been done in heaven. On the other hand, when a sinner does not repent, and is removed from the fellowship of the church, the church can say with confidence in that moment to that person, "You are bound in your sin. You are not forgiven, but your sin remains with you." And those pronouncements reflect the reality that God sees from heaven just as well. He knows that there hasn't been true repentance in the heart. And so the church, seeing the evidence of that lack of repentance, ratifies what has been done in heaven.
An Organized Organism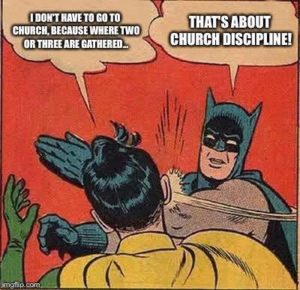 Those are really amazing statements. God Himself is working through the deliberations of His churches. So many today speak about the church as if it's just an informal gathering of believers. They think "church" is just the plural word for "Christian." You hear it all the time: "The church is not an organization, it's an organism." But that's a false dichotomy. The church is an organism; it is a body of believers bound together by the divine life that flows through their spiritual veins. But it is also an organization. It is also an institution.
As valuable as they may be, your Bible study, your men's group or women's group, your Sunday School, your parachurch ministry—none of those is the church. The church is a body of believers who are submitting to a plurality of qualified, God-ordained elders, who faithfully teach the Word of God, who administer the ordinances of baptism and the Lord's Table, and—based on these texts—who practice church discipline, who sit in the weighty seat in the binding and loosing of things on earth.
You say, "Wait, I thought that where two are three are gathered, there Christ is also in their midst." Yes, exactly! That's Matthew 18:20, conveniently located immediately after this text on church discipline that requires everything be confirmed by two or three witnesses (cf. Matt 18:16)! Jesus is saying, "When the church binds or looses the sins of its members after having established the facts on the basis of two or three witnesses, according to this process of church discipline, then there I am in their midst, ratifying that decision." That's why Paul says "But one whom you forgive anything, I forgive also" (2 Cor 2:10). Even he, as an Apostle, submits to the church's ruling regarding church discipline. Now of course in his heart, he has a settled disposition that he's already chosen not to hold this sin against this man. But what he's saying is, "Even I, as the Apostle of Christ, don't have authority to make the pronouncements of binding and loosing. That is relegated to the autonomy of the local church. So I plead with you: I've forgiven him, now you also forgive him."
The Loving Duty of Discipline
So do you see the responsibility that falls to you as the people of God? The church that fails to carry out its duty with respect to dealing with sin in the body is unworthy to be called a church. Paul made it an issue of obedience with the Corinthians. He says in verse 9, "For to this end also I wrote, so that I might put you to the test, whether you are obedient in all things." That is, "In my severe letter, I instructed you to discipline this man who was unrepentant. I know it was a difficult command, and that it would make you uneasy to have to do something so uncomfortable. But that's why I wrote! To test whether you are obedient—not only in the convenient things, not only in the things that the world looks upon with approval—but to test whether you are obedient in all things!"
The church that fails to obey the commands of Christ to properly confront and deal with sin in its congregation—especially in the name of love—has absolutely no idea what love means. In 2 Corinthians 2:4, Paul says it was out of his overabundance of love for the Corinthians that he wrote his severe letter rebuking them for their folly! It is not love to pretend that someone who is dying of cancer is doing just fine, because it will be unpleasant for them to hear they need surgery or chemotherapy! That's more aptly described as hate than love! And worse yet: it's a hatred born out of cowardice! Sure, it's easier to avoid conflict. It's easier to ignore sin. But it is not loving. Love is willing to suffer whatever consequences necessary in order to bring the greatest benefit to the object of our love. That means that love is willing to confront sin, because our greatest benefit is to have our communion with Christ be unhindered by unrepentant sin in our lives.
And so churches who fail to lovingly confront sin in the lives of their members are unworthy to be called churches. The true church cares for the purity of the church, and protects that purity by biblically dealing with sin in its midst. You ought to hold your leaders accountable to faithfully exercising church discipline.
Doing Our Part
But as individual members of the church, you also must be faithful to do your part in this process. You need to deal with sin in your own lives, and in the lives of your brothers and sisters. And the order there is important.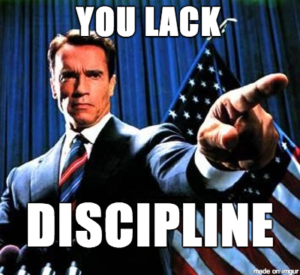 There's nothing more repugnant than someone who is outwardly zealous for the purity of the church and prides himself on being the agent of correction in his congregation, but who is nowhere nearly as engaged in fighting sin in his own life. So often a man or woman in this situation is so keen to rebuke others for their sin precisely because they feel guilty over their own sin, but refuse to deal with it biblically. It may be that we've heard Jesus' word picture in Matthew 7:3 so often that it's lost its shock value, but zealously pursuing the sin in others' lives while ignoring your own really is as bizarre as trying to remove a speck of sawdust from your brother's eye while not even noticing that you have a Redwood growing out of your own. That's why Paul, as he gives instruction about how to restore a man caught in a trespass says, ". . . each one looking to yourself, so that you too will not be tempted" (Gal 6:1). In other words, as you propose to deal with sin in others' lives, be constantly looking to yourself—be constantly reminded of your own sinfulness—so that you don't become puffed up and treat that man with an undue severity, and so that you don't become a hypocrite by focusing on his sin and ignoring your own. Be faithful to check your own heart and deal with your own sin before the Lord.
Once you've done that, be faithful in carrying out steps one and two of Matthew 18. Love your brothers and sisters in Christ enough to have a difficult conversation with them. I'm not advocating that you put on your heresy-hunter hat and go around meddling in everyone's lives. But I am saying that you ought to cultivate the kind of relationships with your brothers and sisters in which you're vulnerable enough with one another that you know each other's character. And when you discover something in their lives that they may not see, despite the awkwardness and despite the fear of being thought arrogant or judgmental, gently bring that issue to their attention so they can confess it and forsake it. I don't know about you, but I want somebody to tell me. I really do. My biggest concern is not to be making a good show of things before people; my biggest concern is that I'm right before God. And if somebody else has to give me a harsh word—even if it's not entirely correct—for me to see just a little something that's true about my character that needs revision, I'm going to treasure that. Because I need to see Christ clearly. I need to be in communion with Him. I need to not have sin blocking and clouding my vision of Him.
Notice what it says in Matthew 18:15: "If your brother sins," go and tell the pastor. No. "If your brother sins," go and "get counsel" from three other friends before discussing it with the person. No. "If your brother sins, go and show him his fault in private." Before discussing it with anyone else, you are to go to that person, face-to-face, and do your best to demonstrate to him from Scripture where you believe he's sinned. And by the grace of God, if you can be gentle in giving correction, and if your brother can be humble in receiving it, church discipline succeeds at step one, before any more than two people know about the issue. In a healthy church, step one is happening all the time, and hardly anybody knows about it.
Final Words of Wisdom
Let me give you a few passages from Proverbs to meditate on with regard to this duty. In terms of our responsibility to do the hard work of correcting our brothers and sisters, note Proverbs 27:6: "Faithful are the wounds of a friend, but deceitful are the kisses of the enemy," and Proverbs 28:23: "He who rebukes a man will afterward find more favor than he who flatters with the tongue."
And in terms of our responsibility to humbly receive correction, hear Proverbs 15:32: "He who neglects discipline despises himself, but he who listens to reproof acquires understanding." You see, to despise discipline is to hate your own self, because you are inoculating yourself against the correction that would expose and remove sin in your life. And probably my favorite proverb in all of Scripture is Proverbs 12:1, which says, "Whoever loves discipline loves knowledge, but he who hates reproof is stupid." Dear reader, in all seriousness, don't be stupid. Invite the watchful, caring gaze of your brothers and sisters into your life.
This passage teaches us that, when it comes to steps three and four, your elders must be faithful to their responsibility to carry out church discipline on those whose unwillingness to repent casts a shame upon Christ's name and damages the purity of the church. And when it comes to steps one and two, you must be faithful to your responsibility: to deal with sin in your own life, and to labor alongside one another to help each other put off sin and put on righteousness.