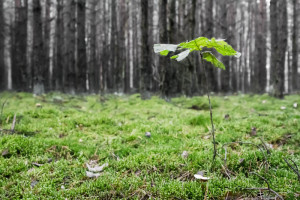 One of the more amazing things about God's redemptive plan for the world is that he uses human beings to further it. Even more amazing is that he uses men. And still more amazing is that he often uses young men. Truly all the applause for redemptive history rises to God.
Young men are often raised up by God to take the baton in various ways to faithfully follow previous generations. One of those ways in the privileged and sacred task of feeding Christ's flock through biblical preaching.
However, as you read Scripture and spend time ministering to God's people, one thing becomes clear: it is not always easy for people to readily receive the ministry of a young man. A young preacher's hearers sometimes need help.
Why? Like a young tree, it remains to be seen if we will endure the elements. We have yet to establish the bond of trust with the congregation which often takes years. We may not have the much-needed seasoning of sanctification. Our lives lack the testing and refining brought by the sovereignty of God over time. Younger preachers often have fewer years in the necessary school of suffering. Simply because we have not lived long, we have not been as sanctified, tested, and tamed through struggle. Our doctrinal beliefs, convictions, and philosophy of ministry have been tested by little more than red ink and like-minded friends. It's easier when we're green to march up to the pulpit and confidently proclaim our convictions. It's quite another thing having done so through a measure of blood, sweat, and tears. We've yet to personally feel the pounding resistance of the world, the flesh, and the devil against long-held biblical convictions. For those reasons, and more, there can be an understandable hesitancy towards younger pastors. And we fledgling preachers need not resent that, but humbly do our part to assist in our audience's receptivity and help our hearers.
By "help our hearers," I mean doing what we can, as younger and less experienced preachers, to be as useful of an instrument as possible in Christ's hands to bring his transforming power to the congregation.
Here are a few ways that younger preachers can help their hearers: