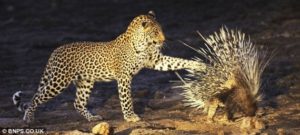 The conversation has often happened like this: "Hi pastor. I've enjoyed the worship at this church and benefitted from it. I like this and that. But, I just don't think I can stay. You see, there are too many younger folks and just not enough people my age." Sadly, it's something that not a few pastors and church planters have heard.
Now, on the one hand, such conversations evidence something wonderful. Christ is, indeed, building his church from the next generation. In the church I get to serve, few things are more thrilling than the fleet of 20-somethings following Christ, loving his word, diving into sound theology, and pouring themselves out for the church. And the more I speak with church leaders across the country, the more I hear of the same.
But more to the point: I often run into situations where seasoned saints avoid a church due to an age gap. Granted, some might be necessarily hesitant to plug into churches because of the irreverent, unbiblical tone too-often inherent to us youth (cf. 1 Tim. 4:12). But even then, seasoned saints should rethink avoiding such churches. The younger generation needs the older to hurry them out of youth. That's a fact innate to every sphere of life: the less experienced need the shaping of the more experienced. But for some reason, we often see a lack where, of all places, it should be most embraced; the church.