Therefore we also have as our ambition, whether at home or absent, to be pleasing to Him.
– 2 Corinthians 5:9 –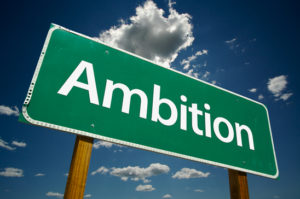 The relationship between this verse and the previous is instructive. The "therefore" signals that this is a consequence of the preceding truth. What is the necessary consequence of having the settled preference to depart from this life and be with Christ? What is the necessary consequence of longing for unhindered, sin-free, face-to-face communion with Jesus? If the open enjoyment of Christ's glory is the great hope of your life in the future, then that means your supreme ambition will be to be pleasing to Him in the present.
Ambition
This phrase, "We also have as our ambition," speaks to the intensity of Paul's desire to please Christ above all else. It is the all-consuming, driving force behind all he does. Usually, the concept of ambition has a negative connotation, speaking of someone who is wholly preoccupied with self-promotion and self-glory. A young man enters the corporate world with designs of running the company one day, determined to climb the corporate ladder no matter who he has to step on to get to the top. A politician strategizes and schemes and conspires as to how he can put himself forward, undermine his opponents, and portray himself in the best light, so that he can win the favor of the electorate. A young man has the ambition of playing professional sports, and he shapes his entire childhood around receiving the proper training and coaching, putting in the necessary workouts, watching his diet, getting good grades to go to a Division 1 university—he eats, sleeps, and breathes his game, all so he can wear that uniform and play in front of thousands of fans.
With that same all-consuming passion (albeit expressed positively rather than negatively), the Apostle Paul says: My supreme ambition is to always be pleasing to Christ. Charles Hodge comments, "As ambitious men desire and strive after fame, so Christians long and labor to be acceptable to Christ. Love to him, the desire to please him, and to be pleasing to him, animates their hearts and governs their lives, and makes them do and suffer what heroes do for glory" (500).