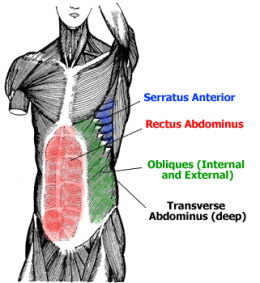 In just about every physical fitness plan these days there is talk of one's core. Trainers talk about needing to strengthen your core. They often attribute various physical weaknesses to the core. Pour posture or back issues often are due to an issue with one's core. Good balance often comes back to core strength.
The same can be said of church planting and revitalization. The faithfulness and fruitfulness therein will often come down to the strength of the core team which sets out to plant or revitalize.
In church planting and revitalization, the core team is the seed which must grow into a healthy sapling, bear fruit, and so set the tone for a disciple-making, one-anothering church for years to come. So, destabilization within the core team will typically prove to be a major hindrance to planting or revitalizing a healthy church.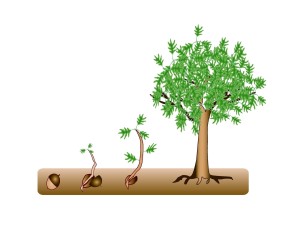 If one were to gather 100 church planters in a room and interview them, a similar story would be heard. It would involve a battle; multiple battles, actually. But among the majority, there would be a theme common to all of the battles: a battle involving the core team.
Whether disunity with the lead planter, disunity among one another, an ill-equipped core team, wrong expectations about the church planting process, or simply the hard work involved as the core, battles involving the core teams are one of the more common contributors to destabilization in church planting and revitalization processes.
For those reasons, the core team needs to be sufficiently equipped for the normal battles involved in their glorious and privileged work. They cannot take their task lightly. After all, they are placing themselves in the pioneering work of the most important organization on the planet: the church of our Lord Jesus Christ.
So, what are some things I ought to consider as a member of a core team? How can I faithfully and fruitfully play my part on the core team? This study will attempt to answer those questions by looking at ten ways for church plant and revitalization core teams to be strengthened for their work:
Support and unify with your church plant leadership.
"Obey your leaders and submit to them, for they keep watch over your souls as those who will give an account. Let them do this with joy and not with grief, for this would be unprofitable for you" (Heb. 13:17).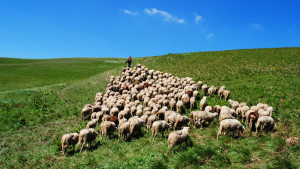 We can safely assume that the command in Hebrews assumes a biblically qualified church leader (cf. 1 Tim. 3:1-7, Titus 1:6-9). By the time the plant or revitalization is going and a core team is formed, it should have been determined and affirmed somehow (e.g. by the mother church) that the lead guy is qualified. So then, core teams can safely follow the guy in the planting process. Doing so is essential to the strength and longevity of the core team.
Further, consider that the lead planter/revitalizer has, in some sense, a two-tiered oversight and shepherding task. First, he is responsible to nurture the souls of the core team. This is absolutely critical, and he knows it. So goes the core team, so goes the church. They are his chief shepherding responsibility in the tricky, progressing process of the plant. However, he is also responsible for the new souls which God brings to the fledgling church. He will be accountable for all of them. He knows it. It weighs greatly on him.
Thus, it's critical for the core team to recognize this God-given responsibility by marching to the Hebrews 13:17 beat. Nothing works well when there are too many chiefs and not enough Indians. Remember those neighborhood pick-up games where every kid wanted to be the quarterback? Not coincidentally, they always ended with every kid stomping home, pouting, and isolating himself. No game was played. No one had fun. Nothing got done. So it is in the church planting process when core teams will not humbly unify underneath their biblically qualified leadership.
Have the mission and vision of the church in your blood.
Christ has delegated an amazing mission to his people: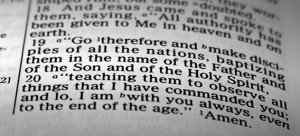 "And Jesus came up and spoke to them, saying, "All authority has been given to Me in heaven and on earth. Go therefore and make disciples of all the nations, baptizing them in the name of the Father and the Son and the Holy Spirit, teaching them to observe all that I commanded you; and lo, I am with you always, even to the end of the age" (Matt. 28:18-20).
The lead guy has these words emblazoned in his mind. But, he should not be the only one who is enthusiastic about this God-given mission of the church. That would be like a football team in which the only one fired up about playing and winning games is the coach. If it cannot be that way in something as insignificant as football, how much more in God's church? Core teams, then, ought to have this Great Commission, along with the philosophy of how their church fleshes it out, flowing in their blood. This is key to unifying and solidifying the core team early on.
By the time the core team is determined, the leadership will want to spend much time equipping the team for God's mission. That's why those individuals are on the core team in the first place. They are not on the core team in order to be a part of something neat or new or fun. They are not in the core for a change of life and scenery. Those are insufficient reasons for an individual to be on a church plant or revitalization core team. Instead, they are in the privileged place of "core team" for one reason: to give their lives, gifts, skills, and resources to making disciples for the glory and honor of Jesus Christ in unity with others.
Core team members ought to be equipped and able to articulate what God has been and is doing in redemptive history. They should be able to answer questions like, "How does what we are doing as a core team directly link to God's redemptive plan?" They will want to have a clear understanding of the sovereignty of God in history, the Person and work of Christ, what happened at Pentecost, and why in the world they are doing what they're doing in their plant/revitalization.
Further, there will be days of discouragement as a core team. Times of disappointment are inevitable. Knowing that we are a part of God's huge, magnificent plan for the universe will keep our compass set appropriately and our pace moving steadily.
To equip the core team in the mission, the lead planter might consider, for example, developing and/or taking them through a curriculum on redemptive history. We did this early on with our core team and it proved essential to unifying and launching us as a sapling church. With that clearer understanding of God's plan in redemptive history, the core team had a clearer vision for what we were and were not to be doing, down to the specifics, as a church plant. Since it proved so fruitful, we now require a similar study in all of our home groups.
Do everything you can to be present at gatherings and events.
"[A]nd let us consider how to stimulate one another to love and good deeds, not forsaking our own assembling together, as is the habit of some, but encouraging one another; and all the more as you see the day drawing near" (Heb. 10:24-25).
Being enthusiastically present at the gatherings and events is an application of embracing Christ's mission for us. We prioritize our lives around the events and gatherings because we are on the core team and this is how we are applying the mission. So, especially in the early days of your planting and revitalization, we mustn't forsake the gatherings.
If the plant has a corporate outreach going on, everyone needs to be there. If there is some training event happening, the core team is there. It has to be that way. That is why individuals are on the core team. And the lead planter should not have to plead with the core team to embrace that. Again, that would be like a coach having to plead with the players to get on the field and play ball on game day. And the absence of even a few people could mean a significant fraction of the church absent.
Prioritizing the events and gatherings of that fledgling church is a given. It may mean some hard work and rearranging of our lives. But that is, in part, what Jesus meant when he said, "Follow me."
Be on guard against disunity within the core team.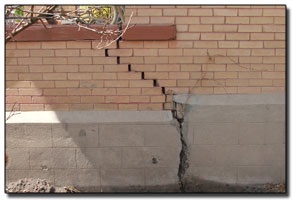 "[W]ith all humility and gentleness, with patience, showing tolerance for one another in love, being diligent to preserve the unity of the Spirit in the bond of peace" (Eph. 4:2-3).
The Greek word which is translated, "being diligent," in Ephesians 4:3 has the idea of "zeal". We are to be zealous about biblical unity. This does not mean uniformity. We need not all dress the same. There can even be some minor doctrinal differences. But they should be minor at most. And we do not unite for unity's sake. We unite around truth. Even so, the core team must make this a priority.
If there are relational factions, it's the core team's responsibility to deal with it immediately. If doctrinal disunity, recruit the help of the leadership. If philosophical disunity, again, humbly seek equipping and mediation from the leadership. As a core team, we do not have time for petty factions; for doctrinal controversies; for philosophical confusion. There is a church to plant and we mustn't be distracted.
For this reason, for example, during the early stages of the plant, our core team spent several weeks doing biblical conflict resolution training together. Doing so proved to be one of the most important equipping exercises we did together. Whether doctrinal, philosophical or relational, our core had the tools to safely navigate through such divisions. And we now require similar training in all of our home groups.
Next week, we will conclude this two-part series by looking at six additional ways that the core team can be strengthened for their exalted task in church planting and revitalization.