"Knock, knock."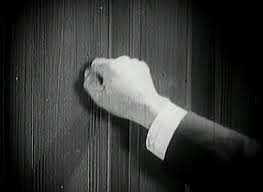 -"Who's there?"
"The Nazis."
-"The Nazis wh—" [SLAP]
"Vee vill ask de questions!"
Many a debate about ethical systems gets illustrated by the Corrie Ten Boom conundrum posed as Nazis knocking on your door to enquire whether you are hiding innocent Jews in your home. You can either tell the truth and sacrifice the lives of your refugees, or you can lie and, assuming you have the world's most gullible Nazi at your door, spare the lives of those you have committed to protect.
This scenario captures a classic question of which sin is the greater, and it presumes that there is no other option.
There are three main ethical systems by which people try to attack the problem…
1. Graded Ethics – Shades of grey
This is the most common layman's ethic. It holds that life is not black and white, but includes shades of grey between right and wrong. You can identify graded ethics easily from catchphrases like "lesser of two evils" or "necessary evil" and "greater good" or "white lie."
Employing graded ethics, you don't ask yourself "Is telling the truth right or wrong?"— but rather "Is telling the truth better or worse than selling out innocent lives?"
Or you may say "A lie is wrong, but allowing innocent people to be killed is more wrong, so that means lying is the lesser of two evils and a necessary evil to accomplish the greater good of saving lives."
The problem with this view is it is extremely subjective. Hitler and his Nazis saw ridding the Aryan race of Jews as the right thing to do for the greater good. To me that seems crazy.
Another problem is that graded ethics holds that at times it is justifiable to sin. But just because a sin is "the lesser of two evils," doesn't make it any less evil than God's holy standard.
 2. Situational Ethics – An ethic for every occasion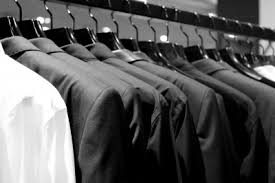 This system avers that an action may be right in one situation but wrong in another. If you ask a situational ethicist (like Father Joseph Fletcher) if an act is right or wrong, he'd say "It depends." If the result in a particular situation is clearly good, then the sin is excused as the right thing to do under the circumstances.
Lying is not always better than saving lives, it depends on the life you are saving. Lying to a Nazi in order to protect an innocent life is acceptable to God, but lying to the cops to protect the life of an escaped convict is wrong.
You can guess my objection to this view, right? It is even more subjective than the first. Every situation will have so many variables that it becomes extremely complex to determine what sins would be excusable in what situation.
Is Samson's suicide acceptable but not Saul's, or Robin Williams', or a kamikaze pilot's? How can the answer be, it depends on the situation? Doesn't the answer depend on the perspective of different people? If you ask the suicidal person you would get a different answer than if you asked their family, or their (Philistine or Allied) victims. So how can morality be determined by the situation if the perspective of the participants also shifts the opinion of morality?
Oh, and this also says it's okay to sin sometimes.
 3. Absolute Ethics – Black and white
You've heard of a conservative person's apparent naiveté  derided as "Oh, they just see everything in black and white." This may actually be an accurate descriptor of one who holds to absolute ethics, but it is hardly a weakness. This is the view I believe is the biblical one. I am compelled to subscribe to absolutism by logic, theology, and the direct teachings of Scripture.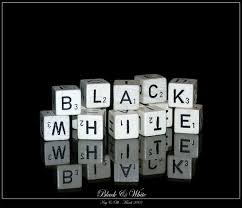 Logically, I am not responsible for the sinful action of another person, only my own. If I tell the truth and the Nazi pulls the trigger, who will get judged for murder? The Nazi, right?
Theologically, I must consider that Jesus lived in the same sin-cursed world system in which I do, and was faced with the same species of conundrums as I am, and yet managed to navigate the complexity in such a way that he never sinned. Jesus "… in every respect has been tempted as we are, yet without sin" (Heb 4:15).
And biblically, I have in favor of my fuddy-duddy view, passages of Scripture which say in so many words that "No temptation has overtaken you that is not common to man. God is faithful, and he will not let you be tempted beyond your ability, but with the temptation he will also provide the way of escape, that you may be able to endure it." (1 Cor 10:13).
This means there is no situation in which I have to sin.
How do I apply this to the Nazi knock knock scenario?
I simply say "Not telling." Or "You do not have the authority to command me to do what you are asking, so I refuse to co-operate." Or in more bolshie terms "Over my dead body."
Granted this would likely lead to my death and that of those I committed to hide. But that is what it is like to live on a sin-cursed planet, populated by Nazis and other sinners. My responsibility is to obey God's will. The rest is up to God; that is the purpose of judgment day.
If you're wondering about the Hebrew midwives' lie, Rahab's deception, or Peter and John's disobedience to the authorities… tune in next week.
I'm curious to know if you agree or think I am wrong. Just bear in mind if I am absolutely wrong, then so are you!