It's inevitable. Like every year, this is going to be a year where relationship struggle will not be absent. While we are here on earth, it will not be heaven, which also means that there will be not-so-heavenly people around you. Whether a relationship with a spouse, kids, other family, co-workers, church members, fellow-leadership, or neighbors, you are going to encounter battles in your relationships. It's just a part of life.
Are we ready to handle those? If someone were to ask us, "What is your theology for how to handle relational disappointment?" how would you respond? What is your plan? No plan is a bad plan. And avoiding people will not do.
One of the greater, and unnecessary, complicating factors in such struggles is an insufficient theology for facing disappointment in relationships. It's unnecessary, because our God has equipped us thoroughly with the tools from his word to adequately face the inevitable disappointment of human relationships. So, since we are going to frequently disappoint and irritate each other this side of heaven, we must have a response-plan in place which honors God by aligning with his word.
Here are a few responses to prepare us for a right handling of inevitable relational struggles:
In relational struggles, our response needs to be aiming for God's glory.
"Whether, then, you eat or drink or whatever you do, do all to the glory of God" (1 Cor. 10:31).  
Simple, right? But, what are some of the unfortunate aims to which we succumb in the heat of relationship battles? For me, it's been things like just keeping the peace, having everyone like me, winning, or not upsetting anyone. While some of these can be good things, they are not man's chief end. Instead, they might be by-products of correctly-handled conflict. But if we're not careful, they can quickly become idols in relational scuffles.
Just as in all of life, our highest aim in any relationship struggle needs to be the glory of God. So then, in relational battles, a focus on God's glory asks, "What specifically do I need to think and not think, want and not want, do and not do, in order to bring God glory in this struggle?"
In relational struggles, our response needs to be an embracing of God's sovereignty.
"And we know that God causes all things to work together for good to those who love God, to those who are called according to His purpose. For those whom He foreknew, He also predestined to become conformed to the image of His Son…" (Rom. 8:28–29).
When the irritation and disappointment come, there are two truths we ought to preach to ourselves. First: "God is in control of this situation. It is not out of control." God was not asleep at the wheel when that person irritated you (again).
It's safe to say that the more emotionally volatile we get in these situations, and the more derailed we become, the lower view we have of God and his good sovereignty.
The second thing we can preach to ourselves in interpersonal scuffle is this: "God loves me enough to expose and eradicate my sin through relational struggle in order make me more like Christ." This takes Romans 8:28 all the way to verse 29. Often the good that God brings about in all things for his beloved is bringing something hard in our lives (like relationship battles) in order to make us more like Jesus. We combine an affirmation of God's sovereignty with his unceasing work (this side of heaven) of making us more like Jesus. Sovereignty orchestrates sanctification. When that's our mindset, we will focus more on becoming like Christ than on our fluctuating feelings. And when God's sovereignty in our sanctification overtakes man's irritation of our feelings, a peaceful joy will result. For best outcome, invade irritation with sanctification.
Overall, then, we do well to remember that it's not about us. Relationships, our lives, and everything else; it's all about God. Our relationships are for God and from God. God is to be our focus and aim.
During relationship frustrations, a focus on God's sovereignty asks, "How specifically does God want to make me more like Christ from this relational struggle?"
In relational scuffles, our response needs to be humility.
Why do you look at the speck that is in your brother's eye, but do not notice the log that is in your own eye? Or how can you say to your brother, 'Let me take the speck out of your eye,' and behold, the log is in your own eye? You hypocrite, first take the log out of your own eye, and then you will see clearly to take the speck out of your brother's eye" (Matt. 7:3–5).
Humility fuels what Jesus is pushing for here. And not only in coming alongside others, but in all aspects of our relationships, humility is the key virtue for relationship skill. Skill in relationships means skill in things like welcoming criticism from others, skill in sincerity regarding our faults, skill in asking and granting forgiveness, skill in admitting our need for the body of Christ, and skill in coming alongside others.
Further, humility understands and invades our hurt feelings with a few key truths. For example, humility knows that many of the things that bother us about others are things we do too, but maybe in different ways. Also, humility understands that sometimes, the things which we perceive as faults in others are not faults in others, but faults in ourselves. At times, things we suppose are flaws in others are really our own immaturity. This happens, for example, when we believe the worst about others. Or, there may be times when we conclude that something someone did or said was way off base. But, after a year or two of maturation in Christ, we realize that we were being sinfully opinionated about that person, and, in fact, what they did was completely in line with Scripture. Humility is the grease that smooths relationship wrestling.
So, in response to those inevitable wrestlings, humility asks, "I wonder, not if, but how I have disappointed and irritated others, as a fellow sinner? I wonder what sins I still have that irritate others?"
Our response to relationship struggle ought to be maturity.
"Rejoice in the Lord always; again I will say, rejoice! Let your gentle spirit be known to all men. The Lord is near. Be anxious for nothing, but in everything by prayer and supplication with thanksgiving let your requests be made known to God" (Phil. 4:4–6).
In this passage pertaining to relational conflict, among other things, the Apostle Paul is calling for a general maturity. Euodia and Syntyche (who would've been called out in front of the congregation!) were to exhibit a maturity by doing things like putting their joy in Christ, not in getting their way; being gentle, not explosive; and praying in thankfulness to God, not anxiousness.
A few other evidences of maturity as it pertains to relationship dynamics include not being volatile, but calm; not bitter, but forgiving; not harboring and nursing hurt feelings, but keeping in mind how much Christ endured for me; not gossipy, but maintaining mature restraint; not opinionated, but squashing every thought and opinion not aligned with Scripture.
So, during interpersonal grappling, maturity asks, "How can I exercise mature restraint on my feelings and opinions right now, so that I am calm and aligned with God's word?" 
Bearing with one another in relational scuffles requires mercy.
"Love…does not take into account a wrong suffered" (1 Cor. 13:4-5).
 "Above all, keep fervent in your love for one another, because love covers a multitude of sins" (1 Pet. 4:8).
Generally speaking, mercy has the idea of withholding deserved punishment. When it comes to extending mercy in relationships, we have to keep in mind (if we are a Christian) the incalculable amount of mercy God has extended us in Christ. How many times in our lives have we violated God's standard of absolute moral perfection (cf. Matt. 5:48)? Millions upon millions. Which means that our sin-debt before God, just as Jesus pictured it (cf. Matt. 18:24), is infinite. So, the only hope we have is, not in our works, but in God withholding our due hell.
Through faith in Christ, he does exactly that. For all who bow the knee by faith in Christ for reconciliation to God, their infinite debt is erased in the Person and finished work of Christ on the cross. His death and resurrection suffice for our infinite debt because he is infinitely righteous. By faith in him, we get mercy which we do not deserve and Christ got our punishment which he did not deserve.
For all in Christ, that mercy, then, becomes intensely practical, especially as it pertains to our relationships. We extend what we've been given (Matt. 5:7). And the person who does not extend mercy in relationships is called an unbeliever.
So, in response to inevitable relationship frustrations, mercy asks, "How could I punish others when God had to punish Christ for me?"
During inevitable relationship struggles, our response needs to be focusing on our own responsibility.
"The scribes and the Pharisees…tie up heavy burdens and lay them on men's shoulders, but they themselves are unwilling to move them with so much as a finger" (Matt. 23:2–4).
One of the things that was so pharisee about the Pharisees was an irritation with everyone else's faults to the exclusion of their own. They would not have verbalized it, but their pervasive annoyance at others' sin communicated an arrival mentality: they assumed, in effect, that they had no personal sin needing exposing and eradicating.
But, as Stuart Scott writes, "A humble person thinks about his own sin more often than another's sin. He also sees his own sin as more important to deal with than the sin of others" (The Exemplary Husband, 190).
So, when we are irritated at others, responsibility asks, "Rather than meditate on what I want others doing, and what irritates me about others, what is my responsibility towards others as commanded in Scripture?"
Nineteenth century British preacher, RC Chapman, captured this well: "My business is to love others, not to seek that others shall love me" (Robert Peterson and Alexander Strauch, Agape Leadership, 21).
Instead of wearying ourselves by preoccupation with our hurt feelings and how others should be treating us, Hebrews 12:3 commands a constructive alternative: "For consider Him who has endured such hostility by sinners against Himself, so that you will not grow weary and lose heart." Every moment we spend nursing our hurt feelings is a moment that we are not thinking about Christ.
In response to others' sin, especially with other Christians, our response needs to be a push towards unity.
"I appeal to you, brothers, by the name of our Lord Jesus Christ, that all of you agree, and that there be no divisions among you, but that you be united in the same mind and the same judgment" (1 Cor. 1:10).
In the face of offense, irritation, and others' sins, it's always easier to run and hide. It's the American way. And, sadly, it's become, largely the way of many professing Christians. Someone ruffles my fragile feathers in church, and I'm out of there. I take me, my family, and go back to my "us-four-no-more bunker" Christianity. I don't need that church, I can be the church with my family.
But you cannot. Like the rest of us, you desperately need the church. You need those other Christians and leadership and imperfect people ruffling your feathers. It's God's way of doing you great good by transforming you more into the most wonderful Person in the universe.
Further, consider how Christ treated us when we sinned against him an incalculable amount. Does he bolt from us? Hide from us and rat-hole himself in a bunker with the rest of the Trinity? Thankfully, no. He set his sight on us, sought us, died for us, rose for us, and drew us to himself (cf. Luke 19:10, Rom. 5:8, Eph. 1:4-5). There is no condemnation. He still considers us his. And that will never change.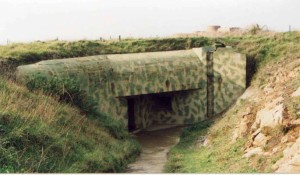 That truth needs to greatly impact how we respond to others' sins against us, especially in our local churches. We stay. We forebear. We forgive. We love. We repent. We repeat. This has got to be what we are doing in our local churches. If not, then let's stop calling ourselves a people redeemed by the work of Christ. Shame on us if we're going to claim the huge, glorious name of Christ, yet get so easily offended by each other that we run to the lukewarm church down the street with our lower lip curled over like a taco. Perhaps we need to repent of being offended.
Alexander Strauch writes, "Every local church is to be a display window for Christ's supernatural love." Similarly, Paul Billheimer says, "The local church…may be viewed as a spiritual workshop for the development of agape love. Thus the stresses and strains of a spiritual fellowship offer the ideal situation for the testing and maturing [of love]…The local congregation is one of the very best laboratories in which individual believers may discover their real spiritual emptiness and begin to grow in agape love."
So, in response to relationship battles, unity asks, "How could I distance myself from others when Christ draws near to me during my struggles?"
Finally, in response to relationship scuffles, our response needs to be a second helping of humility.
"But the tax collector, standing some distance away, was even unwilling to lift up his eyes to heaven, but was beating his breast, saying, 'God, be merciful to me, the sinner!' I tell you, this man went to his house justified rather than the other; for everyone who exalts himself will be humbled, but he who humbles himself will be exalted" (Luke 18:13–14).
This tax collector models something which we all need to follow. He understood himself as worthy of nothing more than God's wrath. According to Jesus, that's real humility. And that's the stuff which makes for real skill in relationships.
Stuart Scott writes, "The humble person sees himself as truly deserving of hell. He is immensely grateful to God for forgiving him so much. Humble people thank God and others often. They expect nothing, so anything that is received is greatly appreciated."
So, a second dose of humility preaches to itself, "If I got what I deserved, I'd be in hell."
Relationship battles are unavoidable. But, thankfully, God's word is more than sufficient to outfit us for correct conduct in the mix. And, a friendly reminder that reading up on relationship advice will not zap us into godliness. We need to be sure to practice the word of God (cf. Jas. 1:22).