After a brief hiatus (things can get crazy around here during Shepherds' Conference time!), we're back to our study of dealing with in in the church from 2 Corinthians 2:5–11. Once again, I encourage you to read the other posts in the series if you haven't already, as we've examined the first four stages of faithful, successful church discipline. First, there is the harmful sin that makes discipline necessary; second, there's the corporate discipline itself; third, there is genuine repentance from the sinning party; and fourth, there is comforting forgiveness granted to the repentant brother or sister.

That brings us to the fifth and final stage of dealing with sin in the church that Paul outlines for us in this passage. And that is: the loving reaffirmation of a repentant, forgiven sinner. We see that clearly as we look again at verses 6 through 8: "Sufficient for such a one is this punishment which was inflicted by the majority, so that on the contrary you should rather forgive and comfort him, otherwise such a one might be overwhelmed by excessive sorrow. Wherefore I urge you to reaffirm your love for him."
Formal Readmission
This word "reaffirm" is the Greek word, kuróo. And just like the word epitimía in verse 6 that gets translated "punishment," this word is a technical, legal term that speaks of the validation of legal actions. Its basic sense is, "to officially ratify." The only other time this word group is used in the New Testament is in Galatians 3:15. In Galatians 3, Paul is making a fairly complex theological point against the Judaizers that basically amounts to arguing that even though the Mosaic Covenant (the covenant of law) came after the Abrahamic Covenant (the covenant of promise) the law doesn't nullify or invalidate the promise. He says, "Brethren, I speak in terms of human relations: even though it is only a man's covenant, yet when it has been ratified [kuróo], no one sets it aside or adds conditions to it." And skip to verse 17: "What I am saying is this: the Law, which came four hundred and thirty years later, does not invalidate [akuróo] a covenant previously ratified [prokuróo] by God, so as to nullify the promise."
So you see the way the word is used there. Paul says he's using an illustration borrowing from human relations, and he speaks about covenants that men make with one another. Now, we don't hear too much today about making covenants with each other, but the idea is something very close to a "last will and testament" that somebody draws up to set their affairs in order before they die. And we know that that kind of a document is null and void unless it has been validated by a credible witness, usually some sort of lawyer. It's that concept of "validation" or "official ratification" that is inherent in this word kuróo that Paul uses in 2 Corinthians 2:8. So when Paul urges the Corinthians to reaffirm their love for the repentant offender, he is calling upon them to formally declare their love for him as a brother by officially readmitting him into the fellowship of the church.
Complementary Official Acts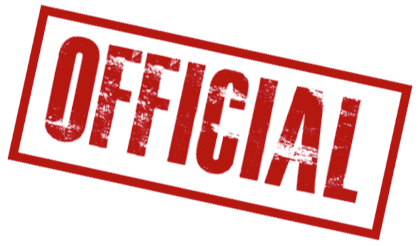 This is very instructive for us as it relates to apostolic instructions for how the church is to carry out church discipline and restoration. Just as the word for "punishment" was a technical, legal term that called for a public, formal act of discipline, so also is the word for "reaffirmation" a technical, legal term referring to a public, formal act of reinstatement. (And I love the balance of the Word of God on these matters. It's in places like these that the wisdom of the Holy Spirit is on full display.) When an unrepentant sinning brother is put out of the church, it's not merely to be some informal, private interaction. For the sake of the purity of the church, that removal is to be a formal and public act of the whole church, so that the church understands the severity of that sin and so they can consistently carry out the discipline of removing the sinning brother from their midst.
But in the same way, if that person then repents and returns to the church, asking for forgiveness—which is always the goal of church discipline—his reinstatement into the full rights and privileges of membership isn't to be done in a corner! His reaffirmation and reinstatement is to be just as public and just as formal as was his discipline. Why? So that the whole church knows that he is no longer to be made to feel the shame of being removed from the people of God. So that everyone knows that he is a changed man—that God has worked in his life and he has humbled himself and repented of his sin.
This highlights once again that the goal of church discipline is always restorative and redemptive, and never retributive. Church discipline is not about shaming people for the sake of shaming them. There's no sense of vindictiveness or vengeance that says, "Well, this person got what was coming to him!" No, from the beginning the goal has always been that the shame of being removed from the fellowship and privileges of membership within the body of Christ would drive the sinning brother to consider the seriousness of his sin, and would bring about the godly sorrow that leads to repentance, which leads to life and salvation. Discipline is never to be carried out triumphantly, with an attitude that says, "Glad to be rid of him! 'Hey, don't let the door hit you on the way out!'" No! The attitude is always that we administer this discipline with a heavy heart, but with the fervent prayer that God would bring this person to repentance, so we can restore our brother or sister to our fellowship, having their sin dealt with.
Equity and Clemency
As I said, I love the manifest justice of this whole process. Calvin, commenting on this passage, said,
"This passage ought to be carefully observed, as it shows us, with what equity and clemency the discipline of the Church ought to be regulated, in order that there may not be undue severity. There is need of strictness, in order that the wicked may not be rendered more daring by impunity, which is justly pronounced an allurement to vice. But on the other hand, as there is a danger for the person who is chastised becoming dispirited, moderation must be used as to this—so that the Church shall be prepared to extend forgiveness, so soon as she is fully satisfied as to his penitence."
There is no domineering despotism in the practice of church discipline. Church discipline is not a weapon for overbearing leaders to wield in the demonstration and vindication of their spiritual authority.
But unfortunately that's how some pastors and churches handle these situations. A couple years ago I came across a situation where a dictatorial pastor required a disciplined but repentant member to listen to 52 sermons on the topic of her supposed sin issue—one per week for a year—and hand in detailed notes from each before she would be restored to fellowship. That is nothing less than abuse of this scriptural practice of church discipline. That kind of thing is light years away from anything the Apostle Paul had ever conceived. Of course, one who professes to be repentant must bear fruits in keeping with repentance (Luke 3:8). But that kind of thing is nothing short of tyrannical!
Tyranny in Our Own Hearts
And friends, that same tyrannical spirit can exist within our own hearts. Perhaps the great majority of you are not going to find yourselves in a position to misuse spiritual authority in matters of church discipline. But just by virtue of being a Christian, you will have the opportunity to be hesitant to receive a sinning brother or sister back into your good graces after they have sought your forgiveness. When someone sins against you, it is hard not to take that personally. It's hard to forgive that person from the heart. It's so hard that we find ourselves thinking and saying things like, "Well, I forgive them, but I don't forget.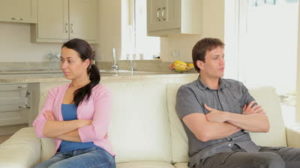 Sure I forgive them, because I know that Christ commands me to forgive. But hey, I'm not stupid. Fool me once, shame on you; fool me twice, shame on me. There's no way I'm going to let myself be vulnerable with that person again! They need to do this, that, and the other thing to prove to me that they're really repentant!"
And just like that you exhibit the attitude of that despotic pastor who demands a laundry list of duties. Just like that you begin to sound like a Roman Catholic priest who demands acts of penance, when you know that's not what your Lord demands from you—when you know that, because of the sufficiency of the work of Christ to satisfy God's wrath, all that's required for God to forgive you is your genuine, heartfelt repentance.
One commentator diagnoses this problem perfectly: "When people 'forgive' one another, an uneasiness often prevents them from treating the offender as if that person is completely restored." Another says, "The tendency of human nature is to hold the offender at arm's length, to forgive but not forget, to say 'I receive you back,' but to treat the person like a leper."
But that's not what Paul prescribes in this passage. He says they are to formally, publicly, and officially reaffirm their love for this repentant man. He leaves no room for hypocritical formalism—no room for someone to say, while rolling their eyes, "Yeah, yeah, sure. I love you, welcome back." "Sure I forgive you, but I'm going to go ahead and sit on this side of the worship center while you can sit on that side." It doesn't work that way. There is to be full-on, heartfelt, love-filled forgiveness, demonstrated by the warmth and care of the family of God. It's something of the spirit that the Father demonstrated as he welcomed back his prodigal son. It's to look that person in the eye, and to embrace them, and from the depths of your heart to tell them, "Brother, I'm so glad you're back."
*     *     *     *     *
If the church is going to faithfully deal with sin in its midst, she needs to progress through these five stages. Where there is harmful sin, there must be corporate discipline. And that corporate discipline must be carried out until there is genuine repentance. But where there has been genuine repentance there must be comforting forgiveness and loving reaffirmation. Next week, we'll wrap up our series by looking at what Paul says is the immediate purpose of the church discipline process.