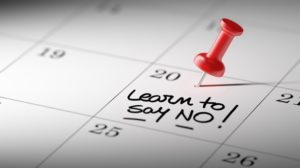 In 2010 Argentine soccer legend, Diego Maradona, graced South Africa with his presence as the coach of their formidable World Cup squad. The advance team prepared every hotel room to Maradona's specifications. The flurry of activity in anticipation of his arrival included making sure all the rooms that the team would occupy were painted pristine white and were equipped with six Play Station video game consuls, and—I'm not making this up—an imported, electronic toilet known as the E-bidet, complete with a heated seat, front and rear water sprayers, and an air dryer.
Not only was Maradona particular about the accommodation, but his meal requests were a tad on the extravagant side: ten hot dishes per day, twenty-four different salads at each meal, three different pasta sauces with every meal, three different desserts, a barbecue every third day, and my personal favorite: a 24/7 unlimited supply of…ice cream. And I doubt this was for the professional athletes in coach Maradona's team.
In Luke's Gospel we meet a lady who volunteered to host God, in human flesh, and his team of ravenous disciples. And apparently she was expecting a persnickety prima-donna, not the simple tastes of a humble servant.
Three scenes from which we can glean lessons from Martha's misplaced priorities so that we put Jesus in his rightful place this Christmas season.
ACTIVITY
Luke 10:38 Now as they went on their way, Jesus entered a village. And a woman named Martha welcomed him into her house.
When Jesus and his motley crew of vagabond disciples rolled into Bethany they needed a place to lay their heads. Fortunately the "hostess with the mostest" was eager to oblige. Jesus would become fast friends with Martha, Mary, and their revenant brother Lazarus, but this appears to be their first encounter and from this snapshot we surmise that Martha was a willing servant. But this is her home, so the pressure is on her. Think of the herculean task that hosting thirteen men would be, not to mention their families and the rest of the entourage. We need to cut Martha some slack.
But there's another lady here who opted for a different way of showing respect to Jesus… Luke 10:39 And she had a sister called Mary, who sat at the Lord's feet and listened to his teaching.
We need to be clear about one thing: both activities are good. Neither serving nor sitting is necessarily a sin. And here we learn our first lesson—sometimes we are not choosing between good and bad activities… but between the good and the better.
We mostly think of temptation as a conflict between what is good and what is bad, but there can be a conflict between what is good and what is better. Should I donate money to a rural school, an animal shelter, or my local church? It's not sinful to give money to a school. But the Bible never commands it. On the other hand God's word does instruct us to support to our local church.
Much of the Christian life requires wisdom in prioritizing what to do and what to neglect.
John Piper tweeted this nugget I smiled at:
If you must choose between Bible and breakfast, choose Bible. And grab an energy bar. Then plan better. Man shall not live by bread alone
But there is more than a priority conflict here. Which brings us to our 2nd lesson…
ATTITUDE
Luke 10:40 But Martha was distracted with much serving.
If you have grown up thinking that Christianity is about what you do, you will have trouble with this passage. Christianity is not about what you do, but who you are.
Martha is sinning because her good activity is being done with a sinful attitude.
We know this because out of the heart her mouth spews forth this accusatory outburst: Luke 10:40 And she went up to him and said, "Lord, do you not care that my sister has left me to serve alone? Tell her then to help me."
We can fall into a trap of thinking that our good activity itself counts as worship: "I go to church, I tithe, I sing, I show up at home group three times out of four… what more does God want?"
The answer is simultaneously simple and revolutionary:
YOU!!
God wants your devotion, he wants your affections, he wants your heart.
Don't get so busy with ministry activity that you forget why you are doing it. It's not for a pat on the back. It's not for recognition. It's as a way of showing Jesus your love and devotion.
ADJUSTMENT
Jesus adjusts Martha's viewpoint: Luke 10:42 but one thing is necessary. Mary has chosen the good portion, which will not be taken away from her.
Mary had a choice: serve food to Jesus, or lap up every word Jesus was serving.  Martha thought that the cultural politeness and human need for food was more important than the spiritual priority.
Another relevant and retweetable John Piper insight:
Martha is preparing a feast for Jesus. Mary is feasting on the words of Jesus. Both can be good. Only one is indispensable. Luke 10:38-42
Jesus wasn't telling Martha to not serve, just to leave Mary with her choice of devotion: "but one thing is necessary."
There is only one primary priority. There are not ten in descending order, with Jesus at the top. There is only one priority: Jesus. Everything else is a way of pursuing that priority.
Devotion to Christ is the only one thing necessary, but all of life—eating, drinking, working—is a conduit for that one thing. If you can't perform an activity to God's glory then stop doing it.
If you are hosting friends and family for Christmas, that's really good; just remember what is even better.