Therefore we also have as our ambition, whether at home or absent, to be pleasing to Him.
– 2 Corinthians 5:9 –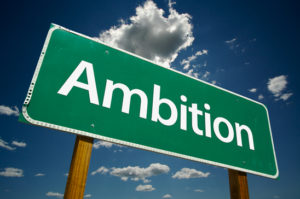 The relationship between this verse and the previous is instructive. The "therefore" signals that this is a consequence of the preceding truth. What is the necessary consequence of having the settled preference to depart from this life and be with Christ? What is the necessary consequence of longing for unhindered, sin-free, face-to-face communion with Jesus? If the open enjoyment of Christ's glory is the great hope of your life in the future, then that means your supreme ambition will be to be pleasing to Him in the present.
Ambition
This phrase, "We also have as our ambition," speaks to the intensity of Paul's desire to please Christ above all else. It is the all-consuming, driving force behind all he does. Usually, the concept of ambition has a negative connotation, speaking of someone who is wholly preoccupied with self-promotion and self-glory. A young man enters the corporate world with designs of running the company one day, determined to climb the corporate ladder no matter who he has to step on to get to the top. A politician strategizes and schemes and conspires as to how he can put himself forward, undermine his opponents, and portray himself in the best light, so that he can win the favor of the electorate. A young man has the ambition of playing professional sports, and he shapes his entire childhood around receiving the proper training and coaching, putting in the necessary workouts, watching his diet, getting good grades to go to a Division 1 university—he eats, sleeps, and breathes his game, all so he can wear that uniform and play in front of thousands of fans.
With that same all-consuming passion (albeit expressed positively rather than negatively), the Apostle Paul says: My supreme ambition is to always be pleasing to Christ. Charles Hodge comments, "As ambitious men desire and strive after fame, so Christians long and labor to be acceptable to Christ. Love to him, the desire to please him, and to be pleasing to him, animates their hearts and governs their lives, and makes them do and suffer what heroes do for glory" (500).
Pleasing the Lord Jesus is the sum and substance of the Christian life. It absolutely permeates the entire New Testament.
After all that great Gospel-theology that has come in the first 11 chapters of the Book of Romans, the immediate consequence of that theology is Paul's exhortation for the church to be pleasing to God: "Therefore I urge you, brethren, by the mercies of God, to present your bodies a living and holy sacrifice, acceptable [or pleasing] to God, which is your spiritual service of worship" (Rom 12:1).
What he prescribes to the church, he prays for the church. In Colossians 1:9–10, he says, "For this reason also, since the day we heard of it, we have not ceased to pray for you and to ask that you may be filled with the knowledge of His will in all spiritual wisdom and understanding, so that you will walk in a manner worthy of the Lord, to please Him in all respects, bearing fruit in every good work and increasing in the knowledge of God."
In 1 Thessalonians 4:1, he says that the goal of apostolic instruction is to teach them "how you ought to walk and please God."
In Ephesians 5:8–10, he says that what characterizes the "children of Light" is that they "try to learn what is pleasing to the Lord."
And of course, this is only following in the footsteps of the Lord Jesus Himself, who devoted His entire life to pleasing the Father. In John 8:29 He says, "And He who sent Me is with Me; He has not left Me alone, for I always do the things that are pleasing to Him."
The all-consuming, driving passion of the Christian's life is to be pleasing to Christ.
Walking the Walk of Sanctification
And I love this verse, because it tells us that we who talk the talk also need to walk the walk. It simply cannot be that we fix our hope upon communion with Christ in heaven as our greatest and ultimate desire, and at the same time fail to pursue communion with Christ in this life along the path of obedience. Again, Charles Hodge puts it helpfully. He writes, "Longing after communion with [Christ] produces the desire and secures the effort to be found acceptable [or pleasing] to Him. 'Those who have this hope purify themselves as he is pure,' 1 John 3:3. It is impossible that those who regard the presence of Christ, or being with him, as heaven, should not desire and labor to be pleasing to him, by living in obedience to his commandments" (500).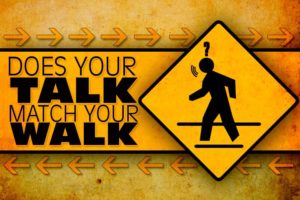 The one who claims to love Christ and to desire fellowship with Him in heaven will, of absolute necessity, be consumed with sanctification—with pressing on to make progress in holiness. Like that young businessman with his sights set on the corner office, like the politician who devotes himself to planning and strategizing to achieve his goal, like the athlete who shapes his entire life in order to lay hold of glory for himself, the Christian plans, and strategizes, and shapes his entire life around bringing glory to Christ and enjoying His favor.
We want nothing more than to bring a smile to His face and hear, "Well done, good and faithful slave," and so we are serious about keeping watch over our hearts; we are serious about praying so that we do not enter into temptation; we are serious about fighting temptation with the sword of the Spirit; and, when we discover sin in ourselves, we are serious about summoning a holy violence against our sins, engaging in the work of mortification—of putting to death the deeds of the flesh, and putting on in their place the new self that has been recreated in Christ, and walking in holiness and righteousness, bearing the fruit of the Spirit.
Owen is right when he says, "No man shall ever behold the glory of Christ by sight hereafter, who doth not in some measure behold it by faith here in this world." But if we behold Christ's glory with the eye of faith, 2 Corinthians 3:18, we will necessarily be sanctified—transformed into the image of His glory, conformed into the image of Christlikeness. Which means that you ought not to deceive yourselves. You who would profess great love for Christ, and who would proclaim to want nothing more than to enjoy His glory in heaven, and yet have no taste for obedience, and make no progress in personal holiness, and have no heart to give your life away in the service of the church in ministry—you may talk a big game, but you're no true lover of Christ. Those who long to behold His glory by sight in heaven, do behold it now by faith, and are thereby transformed from one degree of glory to the next. The true Christian's supreme ambition is to be pleasing to Christ.
Bringing a Smile to the Savior's Face
Now, Paul is not speaking here of a mercenary transaction. We're not trying to earn Christ's favor by accumulating some level of merit. No, by virtue of Christ's own righteousness counted to be ours through faith alone, we already have His favor. The supreme ambition of the Christian is not to earn righteousness, but, as one who has been freely given all righteousness in Christ, our great desire is to bless the heart of our beloved Savior who is all righteousness to us. The true believer wants nothing more than to bring a smile to the face of Christ—to be a cause of joy and delight in His heart—by doing the things that are pleasing to Him, by following after Him in faithful obedience.
Reflecting on this, Alexander MacLaren writes,
"Now such an aim as this implies a very wonderful conception of Jesus Christ's present relations to us. It is a truth that we may minister to His joy. It is a truth that just as really as you mothers are glad when you hear from a far-off land that your boy is doing well, and getting on, so Jesus Christ's heart fills with gladness when He sees you and me walking in the paths in which He would have us go. . . . So this strange, sweet, tender, and powerful thought is a piece of plain prose, that Christ is glad when you and I are good."
Just like a son is eager to please his father—not in order that he may become his father's son, but precisely because he already is his father's son, and loves him, and delights in the blessings of his relationship with his father—so the true Christian is eager to please Christ, to be instrumental in ministering to His joy and happiness. It's like a husband, who is eager to please the wife he loves, and buys her a thoughtful gift that he knows she'll love. He doesn't buy the gift to purchase her affection for him, or so that she won't be mad at him anymore. No, he simply delights in her happiness; he wants to bring a smile to her face; his joy is complete in her joy; and so out of the overflow of his love for his wife, he acts to please her. So also does the true Christian love Christ. The Christian's joy is complete in Christ's joy. He wants nothing more than to bring a smile to Christ's face and to bring joy to His heart.
What a privilege we have to bring joy to that heart that was pierced with the sword of God's wrath for us, precisely because we could bring no pleasure to God in ourselves. What a privilege to be able to bring joy to the heart of the One who has filled our hearts with joy inexpressible and full of glory (1 Pet 1:8). What an unspeakable privilege to delight the heart of the One who, by simply revealing the glory of His own face, has birthed in us ten thousand delights. What a powerful motive for sanctification this is!
Reflecting Christ's Glory Back to Him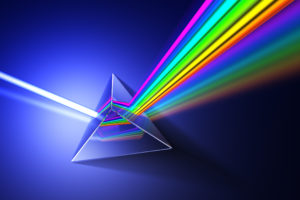 You say, "But isn't the idea of our being pleasing to Christ because of our obedience—isn't that legalistic? Isn't that man-centered, to say that Christ delights in us? Wouldn't that, then, make our sanctification a ground for boasting? Isn't it prideful to say that sinners like us—we who have nothing in ourselves that can properly be called "pleasing"—could by any stretch of the imagination please the King of Glory, whose name is Holiness? No, not at all. Because by God's great grace, the holiness that pleases Christ is His own holiness. The beauty of holiness in which Christ delights is not my holiness, but His holiness, traced upon my soul by the pen of the Spirit's sanctifying grace.
What is our holiness but Christlikeness? What is sanctification but being progressively conformed into the image of Christ (Rom 8:29)? As the Spirit reveals the glory of Christ to us, He thereby transforms us more and more into His own image and likeness. We simply reflect His own glory, beauty, and loveliness back to Him. So far from being man-centered, the pursuit of holiness for the sake of being pleasing to Christ is God-centered, because it seeks to please Christ with no other glory than His own.
A Saving and Sanctifying Savior
What an astounding work God has accomplished in His Son. It's one thing for sinners like you and me—we who so severely disfigured the image of God in ourselves, we who defaced the beauty of God with the ugliness and pollution of sin—to be counted righteous in Christ through faith in His atoning death. It is the marvel of heaven that we who are sinful in ourselves should justly be declared righteous. But then to take those justified sinners and actually work righteousness in us—to not only remove our guilt, but to remove our corruption—what a mighty Gospel, what a mighty Savior it must be who accomplishes that work!
Dear reader, if you are outside of Christ, run to that mighty Savior. In yourself you are sinful. You have nothing pleasing or commendable to offer to God. While you remain in your sins you have nothing to look forward to at the end of this life—no blessed reunion with Jesus in heaven, but only, as Hebrews says, a terrifying expectation of judgment and the fury of a fire which will consume God's enemies (Heb 10:27). And yet Christ has borne the sins of His people. On the cross, He has taken upon Himself the judgment, and the fury, and the wrath which your sins deserve. And because He died and rose again, you also may be united to Him by faith, and die with Him to the penalty and power of sin, and be raised with Him unto newness of life. Own your guilt. Confess your sins. Turn from all of your "good works" by which you would seek to earn forgiveness. Trust in Christ's work alone for forgiveness and for cleansing, and begin to be pleasing to Him.