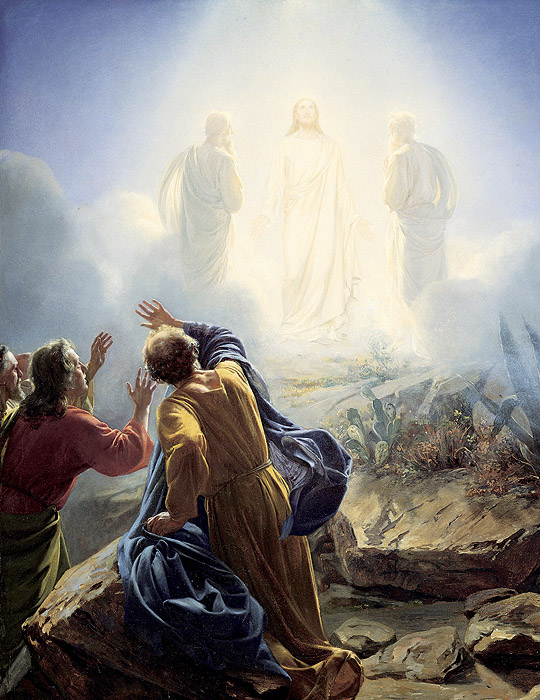 Jesus invited Peter, James, and John to summit a mountain with him. He then peeled back his humanity and revealed an unprecedented, electrifying display of unveiled glory. Oh, and then he was joined by two luminaries who had been dead for centuries. And then, just when they thought this jaw-dropping experience could not possibly get any more intense, the voice of God the Father resounded with a declaration of his unreserved approval.
Naturally, the three witnesses were gobsmacked. And very much in character, a star-struck Peter blurts out exactly what would have been swimming in my dazed thoughts in a mesmerizing moment like that: I don't want this to end. Ever. Let's set up a tent-town and soak this experience up forever.
But then—in a flash—it's all over.
The dazzled disciples descend from the charged mountaintop experience and, before their brains have had time to acclimatize to the sudden loss of experiential altitude, they are immediately accosted with the frightful and gritty melee of a demon possessed burn victim thrashing about in a fit, while onlookers desperately call for Jesus to intervene.
I find this scene in Matthew 17 to be an apt analogy for what it's like coming home to ministry after a glorious, edifying, encouraging pastors' conference.
It is an experience that is difficult to relate to anyone who hasn't had it. But when a church sends its pastor to a conference like the Shepherds' Conference Summit, or T4G, or Desiring God, or any well-executed gathering of pastors, it is a boon that can be a defibrillator for the pastor's heart.