Have you ever waited so long for a promise that you when it arrives you don't believe it? Perhaps your boyfriend promised to propose when he felt "ready." But half a decade later, you'd lost hope, and when he finally did get down on one knee you thought he was tying his shoe-lace.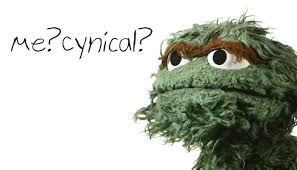 I had such an experience some years ago. I had ordered a landline from our country's only (monopolized) national telephone service provider. With no competition to rival it, this service provider was not known for its promptness or customer satisfaction. So, I ordered the line about three months before I was ready to move into my new house, thinking I was beating the system.
After moving in, early in March, and without any trace of a telephone connection, I began a weekly routine of calling to ask about the progress of my line. I was repeatedly assured that the line would be installed by August.
August came and went—twice.
Then, one fine day, out of the blue, I received a call on my cellphone from a lady who claimed to be an employee. She casually asked if I would be home the next day, because my landline was to be installed. There was an awkward pause as I considered which of my friends was playing a cruel joke on me. I decided to play along and assured her in a sardonic tone that I would be eagerly awaiting the workman the next day.
To my bemusement, the very next day—two and a half years after the order—a pleasant gentleman arrived wearing coveralls and an air of nonchalance. He effortlessly completed the job, which took all of twelve minutes. By this point I had cycled through all the normal stages—denial, anger, bargaining, acceptance—and so I expressed my genuine gratitude for a job well-done. He smiled knowingly and chided me for my doubt with a hackneyed line he'd proffered countless times, "We said we'd get to it, we just didn't say when."
That is why I have sympathy for Zechariah. Continue Reading…