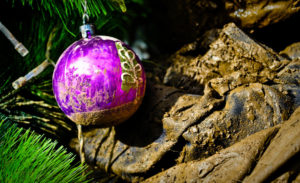 Christmas is traditionally a time for family. And since no family tree can be completely homogenous Christians will be dining with unbelievers on Christmas Day. And sadly, some Christians I know are dreading that time.
You know the type: the believing bubble babies who were birthed into a Christian home, were either homeschooled or attended Christian school K-thru-college, and got a job in a sanitized and Christianized office where even the janitor has a fish sticker on his minivan. They get their teeth whitened by a Christian dentist and their oil changed by a Christian mechanic.
But the one time of the year they can't escape rubbing shoulders with spiritual grime is at Christmas. Perhaps they even wish God would do some pruning of their family tree to make life neater.
Having been an unbeliever for many years I have news for that crew: your unbelieving family members are also dreading time with you. They view you as an annoying, sanctimonious, holier-than-thou hypocrite.
This species of believer is not going to change its ways by reading a blog post. They will either mature into loving, gracious, witnesses for Christ, or they will become more entrenched in their judgmental ways until no family invites them over anymore. But if you are one, and would like to try change, here is one simple strategy to employ this Christmas to be less abrasive to unbelieving family and friends: accept that mud is muddy.