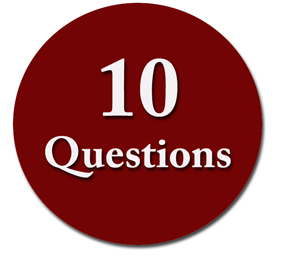 Last week, I posted an article (with an embedded video) about Seventh-day Adventism. As might be expected, not everyone was pleased with my perspective, and some of the responses were quite heated.
In the comments on Facebook, I was called a "counterfeit preacher," a "Jesuit infiltrator," an "antichrist," "one of Satan's forerunners," and a "liar and the truth of God is not in him."
While unfounded name-calling doesn't bother me, especially on Facebook, a few of the critics complained that I had misrepresented Seventh-day Adventist beliefs. Some accused me of violating the ninth commandment, and intentionally bearing false witness about what Seventh-day Adventists believe.
Since my desire is not to bear false witness, I decided to write one more article regarding SDA doctrine. While I doubt it will appease my critics, I hope it will bring additional clarity to my previous post. Continue Reading…