It is hard to comprehend the damage that the culture of death has done to our society. Abortion on demand has produced a generation of women scarred by the trauma of taking life. Marriage as an institution has been corroded, the basics of morality have been lost, and motherhood has become more about convenience than sacrifice.
But often lost in our view of abortion is the role of the father. One of the many casualties of our Moloch worship is that the father's role in pregnancy has been minimized and marginalized, while his obligation to care for the child has been vanquished.
By stressing that human life is a choice that should only be made by the mother, fathers have been eliminated from the picture all together. Sexually promiscuous men are free to sleep around, and if it results in pregnancy they have no obligations. Abortion is so cheap and our culture celebrates the women who do it; the result is that the father's conscience is simultaneously seared and soothed.
And this too is now celebrated. Carafem—a Washington DC area abortion clinic whose motto is, "Abortion. Yeah, we do that"—has started this ad campaign in the DC Metro: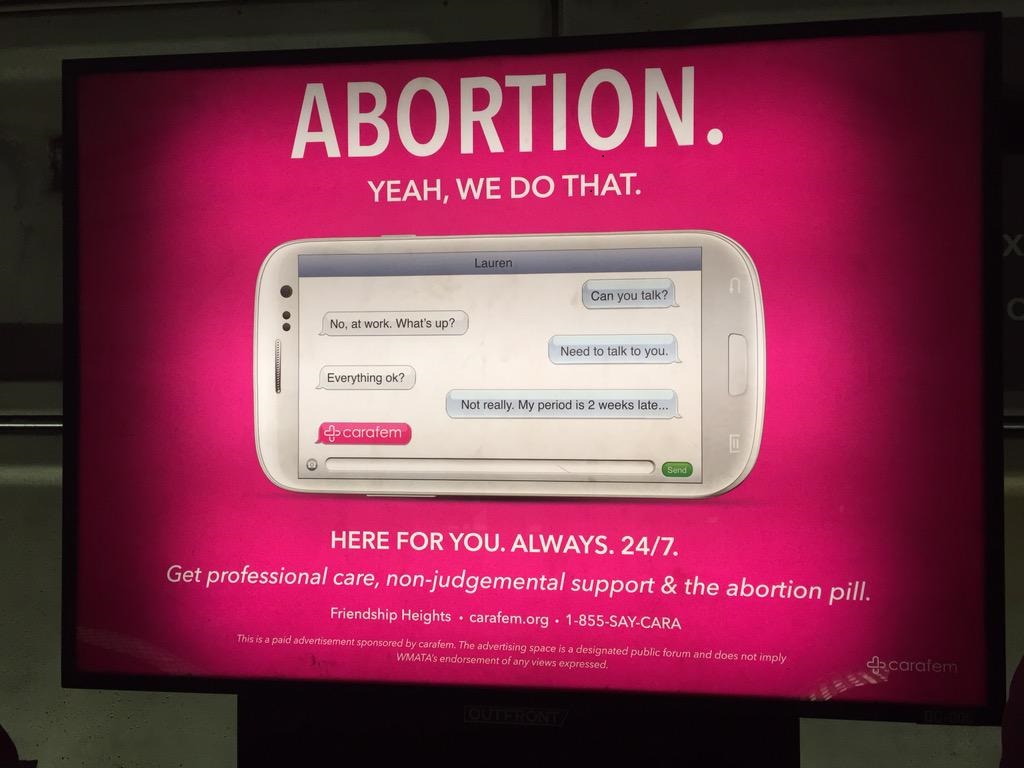 The gist is this: a guy gets a girl pregnant, and can't take five minutes away from work to talk to her about it. His response, via text message of course, is just get an abortion. See the point: abortion is so low-key that you can just tell your partner to get one by text message! With any luck, she will have gotten that take care of by the end of your shift.