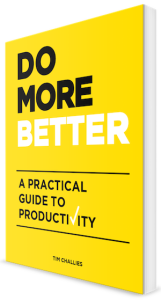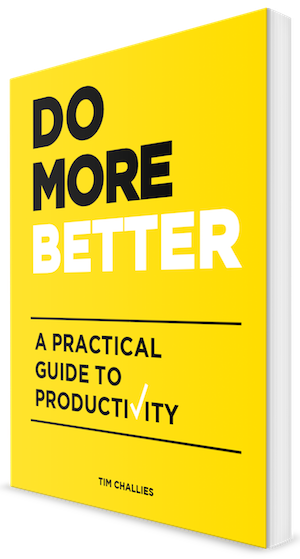 Getting more done. Siggghhhh. Bring on the low-grade guilt, memories of shipwrecked New Year's resolutions, and the "I-am-so-lame" feeling as we watch productive people owning their to-do lists.
Productivity is a huge topic and major cultural itch. A search of books on the topic in Amazon yields some 36,000 hits. And it's not a new issue. Fairly productive guys like George Washington and Benjamin Franklin had their secrets. Jonathan Edwards, a time-management guru, preached an excellent exposition of Ephesians 5:16, entitled, "The Preciousness of Time, and the Importance of Redeeming It."
In our day, veteran ninja-blogger, Tim Challies, also knows a few things about productivity. In addition to doing normal human things, ministry, and writing books (e.g. The Next Story: Life and Faith after the Digital Explosion, The Discipline of Spiritual Discernment, Sexual Detox, and a Theological Critique of The Shack), he is probably best known for feeding the Christian world from his A La Carte and Blog for about 12 years now. So, his new book, Do More Better: A Practical Guide to Productivity, comes from real testing.
Challies writes to help us "do more of what matters most," and "to do it better" (5). From the beginning, he avoids a pixie-dust solution to giant a problem. Some productivity books throw out commands that may work for some, but without discussing a lot of the necessary plumbing to implement the change. And that's the problem. Anyone can tell you what they're doing that works. It's quite another thing to shepherd someone through change. I think this book does a fine job of that and I recommend it for a few reasons: