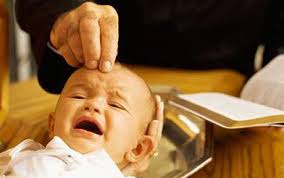 As the pastor of a Baptist church I frequently encounter this recurring couplet of questions posed by prospective members:
"Since I was baptized as an infant, and then later (in my denomination's confirmation ceremony) confirmed publically that I trust Jesus as my Lord and Savior, why do you believe I should be re-baptized? Is this re-baptism not a renouncing of my previous confirmation ceremony, which to me was a precious and public expression of my personal trust in Jesus?"
Here is the essence of a letter I recently wrote to answer the question. Let's call the inquirer something that rhymes with dunking.
Dear Duncan,
Your questions are good and show a commendable desire to reconcile what you have been taught with what you are learning now. Here are four handrails for our thoughts to grip as we wade through the issue.