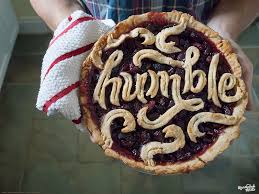 In elementary school I was really bad at playing soccer. But my school tried to be inclusive and didn't want any kid to feel left out, so they had as many teams as there were players.
The coveted "A team" was kitted out in glamorous, white, satin shirts and shorts with golden trim, while the rest of us had itchy yellow and brown shirts. But at least we got to play. I was too maladroit to qualify for the talented B or promising C team, or even the undaunted D team. No, I was cast down to the freakish menagerie of hopeless misfits known as the E team.
We seldom actually played games since few other schools even had an E team, but when we did, we played our uncoordinated hearts out!
The upside of being on a team—any team—was that you got to go on the annual soccer trip by train to play a rival school in the faraway shire of Greytown. When our E team arrived for our match there were no opponents to play; Greytown didn't have an E team.  They quickly assembled a team to play us. I think they drafted the chess team who was there to spectate. After a grueling, dramatic game, we managed to beat the hodge-podge team by two goals.
I remember on the trip home the A team was pretty despondent because they had lost all their games. But our E team was in high spirits. We came, we saw, we conquered. And we let everyone know about it.
In hindsight, I cringe at the thought of how annoying our hollow boasting must have sounded to those with real athletic ability and undeniable talent. I sometimes still think of that spectacle of my utter lack of self-awareness whenever I am tempted to be puffed up in the presence of my Savior.
Here are three ingredients in the recipe for humble pie so you can cultivate humility in the presence of true greatness…