'Tis the season to be controversial. Regrettably, Christians can be vulnerable to a form of orthorexia when it comes to celebrating or conscientiously objecting to the celebration of Christmastime.
Let's first take a step back.
Orthorexia is when people try to eat so perfectly that they end up obsessing about their health to the detriment of their health.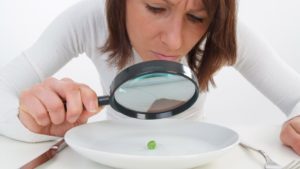 In the vegetarian—excuse me, "plant-based"—community there is wide consensus that humans should not be consuming cow-flesh. Motivation for this commitment is rooted in one of three factors, but often results in an equal-part blend of the following reasons:
The undeniable health concerns (immediate improvement: watch Forks Over Knives, and/or longevity: read The China Study).
The alarming environmental threats caused by cow flatulence and overgrazing (watched Cowspiracy yet?).
The ethical convictions (Sir Paul McCartney's Glass Walls stomach churning expose). Usually the motivation to go plant-based or at least plant-strong is firmly rooted in one of these factors and then blends in parts of the other two. But from that irreducible common ground the denominationalism begins its interminable divergence into branches and sub-branches of vegetarianism.
Some vegetarians who would never consume beef, pork, mutton, or poultry (notice how labels for meat distance the product from its source?) have no issue with scarfing down some shrimp and calamari with their gluten infused veggie cheese and egg burgers. Purist herbivores would label those dilettanti as pesco-ovo-lacto-vegetarian—the lowest rung of plant-strong compromisers. The class structure among eaters reflects their commitment to the cause. Orwell might say: "All animal products are equal, but some are more equal than others," right?
If you really want to repent of your unorthodox omnivore ways you need to eschew all animal products and thus achieve the enlightened state of veganism. Eco-ethical vegans (as opposed to dietary vegans) will not even wear leather Birkenstocks, nor read from a calf-skin Bible. But vegans still gobble up grain and bread, with all its sticky gluten-rich glory. Gluten is a dietary gremlin that allegedly wreaks havoc with your gut flora, causing symptoms like bloating in an increasingly swelling segment of the population.
As you narrow the filter and strain out those pesky paleo-types you get the "glugan," or gluten-free vegan. From there it goes down to fruitarians, raw whole food only (meaning no cooked veggies or supplements either), raw whole food juice only, and eventually to a diet plan that looks harrowingly similar to Gandhi's guide to a successful hunger strike.
At this point of deprivation you are orthorexic. Your weekly meal plan looks as empty as a prisoner's day planner. You might call it your John the Baptist Diet (not to be confused with its diametric opposite: the Typical Baptist Pastor's Diet).
You get the point—there are some valid and healthy choices we should all consider making, peculiar to our own needs, context, and beliefs, which can be taken to the extreme and end up jeopardizing the very purpose we make those choices to begin with.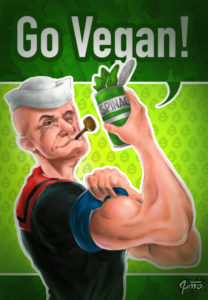 Amidst the yuletide gaiety many Christians engage in with abandon there remains a sizeable enclave of believers who choose to abstain from Christmas celebrations altogether.
Of course these diverge as fibrously as vegetarians do. Some refuse to acknowledge the holiday exists, unless they are forced to confront its reality when December 25th falls on a Sunday, as it does this year, and their pastor deviates from his series on bodily fluids in Leviticus to focus on the humanity of Christ for a day.  The Christmas story is, after all, in the Bible.
Others eschew only the commercial aspects, to differing degrees: gift giving, tinsel decor, and the like. But they still enjoy a special meal with extended family and friends while reading from Luke 2 and Isaiah 9 between meaty mouthfuls.
Still others, lower on the scale of conscience, either calloused or enlightened, depending on your perspective, go the whole hog. They play the covetous Nasty Santa game with friends, gleefully exchange gift-certificates in hopefully congruent amounts, and they lie to their kids about Santa Claus. Their nativity scene may even still have the biblically inaccurate elements present (three prematurely arrived wise men, lowing beef and bleating mutton, and maybe even the beloved little drummer boy).
This post is not meant to resolve any of those issues. I just believe that as Christians what we do this month and on December 25th should not look and feel identical to what unbelievers do.
On the other hand, I recognize that one can go overboard in the quest for orthodoxy and end up missing the point of one's religion: that God came to dwell among us, to set us free from sin, to grant us liberty, to call us to holiness, to secure our salvation, and to do all this under the blanket of grace. To celebrate Jesus' birth by obsessing legalistically over every minute cultural element that has become associated with the day, is to miss the point of the baby in the manger.
I don't believe God tricks us into sin. If something is sinful, God tells us so in his word. The more you need to extrapolate a prohibition from an application of an implication, the more you need to acknowledge another believer's right to extrapolate a different application.
Perhaps alongside our readings of Luke 2 and Isaiah 9, we should also be reading passages on Christian liberty, not judging each other, and sensitivity to one another for the sake of Christ. Start with Romans 14 and 1 Corinthians 10:19-33 (a particularly pertinent passage for those hosting vegetarians for Christmas!)
So, whatever you do this Christmas, whether you eat meat or drink smoothies, do all to the glory of God. (1 Cor 10:31). And don't let your spiritual orthodoxy morph into to spiritual orthorexia.
[Disclaimer: It is not my intention to knock plant-based eating or Baptist pastors. I am one month into a vegan diet and loving it; and I am a Baptist pastor]