Kim Jong-Il really loved the people of North Korea. In an incredible documentary called "Inside North Korea" he shows how he cares about the health of his people so much that when they were suffering from poor vision and even blindness, he hired famous cataract surgeon Sanduk Ruit to come in and provide free eye surgery for many North Koreans.
Of course I hope you realize how stupid the title of this post is. The documentary does an incredible job of revealing how crazy this situation is. The people are suffering from blindness because of malnutrition – malnutrition caused by the evil North Korean regime. Maybe the most fascinating part of the documentary is when the people see for the first time post-surgery. None of them thank Dr. Ruit, but each and every one of the "healed" begins praising Kim Jong-Il.  You could even call it worship. One man even declared his desire to please Jong-Il by killing as many Americans as he could.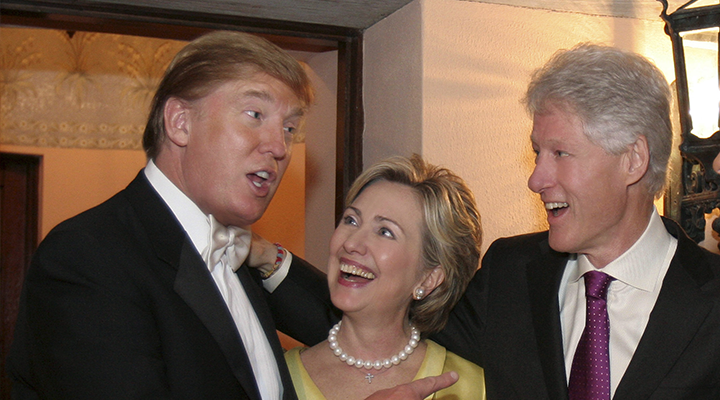 The fact of the matter is that North Korea does not do wonderful things, it does evil things, and saying that it does wonderful things not only is laughable but it is to ignore and lie about common sense. And this is why I am so disgusted with Donald Trump's answer about Planned Parenthood. When challenged by Cruz on the fact that he supports Planned Parenthood he said, "Planned Parenthood does wonderful things, but not when It comes to abortion". That is the equivalent of saying that Kim Jong-Il did wonderful things, but not when it came to human rights. Of course no one knows why and when Trump changed his views on abortion, but he once stated that he was extremely pro-choice.
I hear some of the ISIS people really spend a lot of time with their children, taking care of them and making sure their needs are met.  They also spend time training them to murder infidels so I wouldn't call those things wonderful. Of course a company will try to expand its business in order to make more and more money. But the idea that planned parenthood does wonderful things not only is impossible but I think it reveals the fact that the candidate that said those words, is not going to fight for the end of abortion and is most definitely not pro-life. Planned parenthood is evil not only because it is anti-life, but as we have already seen it is completely anti-woman.
When sin entered the world all humans beings inherited a sin nature, and part of this sin nature causes us all to think more highly of ourselves, to be blinded about how much evil we are actually capable of and is already in our hearts. Trump's statement is a reminder about the depravity of man. So many people struggle with believing that man is completely evil. Instead thinking that we are a mixed bag of some bad things and many wonderful things.
The Bible simply doesn't allow for some type of scenario where a human being could be seen as good in any way, shape, or form, in fact, the Bible says that you can't serve both God and Mammon, it's one or the other. There is no in-between. Paul, after listing all his accomplishments and good deeds in Philippians chapter 3 states that he exchanged them all for Christ. He was willing to call them filthy rags.  He was willing to admit that they actually condemned him further since he was trusting in them to save him.
The fact of the matter is that not only is man not good in any way, shape of form, but our hearts are desperately wicked and capable of any sin under the sun (Jeremiah 17:9). I think that this is a reminder for Christians to stop minimizing the evil of man but rather to embrace what Scripture says about man's state apart from Christ; that we have no righteousness (Romans 3:10) that there is no one who does good (Romans 3:11), that there is no one who seeks after God (Romans 3:12) that apart from regeneration we're blind (2 Corinthians 4:4) and following our father the devil (Ephesians 2:3). There is no need for us to go out of our way and state how wonderful we are, but rather, like the humble tax collector, we would see ourselves for what we truly are, sinners, incapable of doing good, and incapable of pleasing God on our own.
I don't know why I'm so interested in this election. Perhaps it is because I live so close to Washington D.C., or more likely the issue of the murder of babies in the womb has been on my mind a lot lately. I watched the debate with much interest since we lost a Supreme Court Justice, Antonin Scalia who perhaps was the one who was most outspoken against abortion. The pro-life cause took a big blow with the death of Scalia. And if you are anything like me you saw his death as a huge disappointment. And yet it is important to remember that our hope does not rest in any human being but in our sovereign God who controls every human's breath, and despite the world's best efforts is currently and will forever sit on the only throne that matters.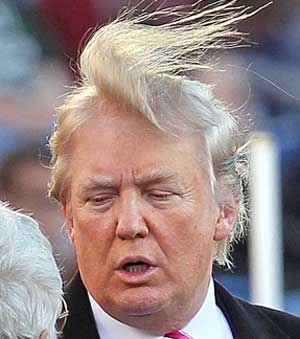 That said, we continue to live in this lost world, and with our eyes fixed on Christ, we must continue to evangelize the lost. We must continue to be salt and light which means we influence our neighbors by speaking out against evil and by voting. I'm not going to tell you who you should vote for, that is not my intention in this post.  What I will tell you is that you should hate abortion with a passion, not because it's a worse sin than others, but we have to remember that not only is it a sin that is not punished by our current government it is one that is encouraged, like segregation was for so many years, and that's what makes it more evil than the rest, and why it should be the main focus of Christians when they check a box in the voting booth.
We could talk about the irony of Trump calling any human being a "nasty guy" or his constant use of profane language, or probably a million of other things, but I honestly couldn't care less about those things right now, perhaps someone could even convince me that if Trump gets the nomination I should vote for him, but my concern is for the Christian who thinks that by voting for Trump they are voting pro-life and from my point of view nothing could be farther from the truth. So just as NK doesn't do wonderful things, neither does PP, and anyone agreeing with this line of thinking either is delusional and completely oblivious to reality or trying to steal votes from easily gullible people.