"Why are you cast down, O my soul, and why are you in turmoil within me?" (Psalm 42:5).
These are not the words of a spiritual infant. They are not the cries of a neophyte believer. This was a spiritual leader, involved in the daily ministry of the word of God to the people of God. Even so, his struggles with sorrow are deep.
It's no secret: spiritual leaders can battle with depression. The more pastors I talk to, the more common this seems. I've worked jobs from lumber mills to heavy construction to engineering to research labs, and I have never encountered sorrow in those like the pastorate. Pastors, if you struggle with sorrow, chances are, things are pretty normal. Christians, chances are, your pastor has, or will have, bouts with soul-sorrow. It's just normal.
And we need to avoid parochial conclusions when it comes to battles with sorrow. The presence of depression does not always mean the presence of raging sin. Strong saving faith and deep discouragement are often found in the same soul. Ed Welch has rightly said, "It is a myth that faith is always smiling. The truth is that faith often feels like the very ordinary process of dragging one foot in front of the other because we are conscious of God" (Depression: A Stubborn Darkness, 31). Jeremiah had his bouts (Jer. 9:1-2, Lam. 3:48). Elijah probably did too (1 Kings 19:4). Though Paul always rejoiced, he was also sorrowful (2 Cor. 6:10). The great apostle even experienced "great sorrow and unceasing grief" (Rom. 9:2). And Jesus was a man of sorrows and acquainted with grief (Isa. 53:3). Likely he could have been diagnosed with clinical depression by the standards of our modern psychiatrists. Charles Spurgeon said, "No sin is necessarily connected with sorrow of heart, for Jesus Christ our Lord once said, 'My soul is exceedingly sorrowful, even to death.' There was no sin in him, and consequently none in his deep depression."
In fact, it's reasonable to be concerned at times for the individual who seems constantly giddy. If we were in heaven, that would be understandable. But for the spiritual-minded individual with the mind of Christ, they see the cursed world as it is and care for its good. There is sin within and without. Brokenness within and without. Death within and without. Deception within and without. The world, the flesh, and the devil do their thing. Those with the illuminating presence of the Holy Spirit carry the instinctive response of righteousness to unrighteousness, whether within or without. It's impossible, then, for God's people to never experience sorrow. Pastor, if you struggle with discouragement, it very well could be due to your love for souls.
A pastor without sorrow may not be sufficiently acquainted with the fallenness of the world. He could be out of touch; perhaps not adequately caring about the destruction all around. We could almost say that seasons of sorrow are inevitable and necessary for biblical pastors.
And to be sure, depression is often due to sin (cf. Ps 32:3-4). We may be harboring things needing confession. We might be craving an idol that we are not getting (cf. 2 Sam. 13:4). Or we may be getting something we are not wanting. A soul check-up is necessary in sorrowful seasons. There is no virtue in discouragement. And seasons of sorrow are no excuse for us to wallow in self-pity or ferment in our bitterness.
But oftentimes, sorrow is just the norm. The purpose here is not to be a Debbie-downer, but to consider why it's normal for many pastors to battle with discouragement. With that, here are a few reasons why church leaders may experience sorrow:
1. Understanding the weight of the work can bring sorrow.
Pastors and church leaders work under the gaze of the highest ranking individual in the universe. For their quality of ministry to the souls in the church, they will give an account to Jesus Christ (Heb. 13:17). For the quality and accuracy of biblical teaching, they will be held to stricter scrutiny (2 Tim. 2:15, Jas. 3:1). For the finished quality of his ministry, the final assaying fires will be lit (1 Cor. 3:12-15).
Christ commands leaders to the highest personal quality. In personal character, they must maintain the highest excellence (1 Tim. 3:1-7, 4:16). In doctrinal fidelity, they must maintain the highest accuracy (1 Tim. 4:16, Titus 1:9).
Every day pastors look out into their delegated flocks and fields and see eternity. They see the decisions people make. They see the consequences those decisions will have. God gives them eyes to see that every soul is heading in a direction towards heaven or hell. Nothing in between. And pastors are commanded to do something about it.
They are to spread the aroma of Christ. To some in their midst, it's the offensive smell of death. To others, life. And he can do nothing to alter the response. No wonder depression can set in. "Who is adequate for these things?" (2 Cor. 2:16).
And yet, they may not say, "Well, I think I'll choose a different way to lead; one involving less pressure." To do that would be to abandon their charge altogether.
To be sure, a pastor's standing with God depends not upon his ministerial importance. He knows that the impeccable Christ alone is his representative righteousness. Even so, due to his love for Christ and love for souls, he desires personal excellence in ministry. Combine that with the weight of the work, and bouts with soul-sorrow are normal.
2. Understanding personal weakness can bring sorrow.
When a pastor is being faithful to his Lord, every day of ministry is a reminder of his frailty. He's weak in every way. The work yells out, "You are physically feeble! You are spiritually feeble!" It's not if he's weak, but whether or not he's coming to terms with his weakness. It's all so humbling. Sometimes he thinks that he's finally reached bottom in his personal weakness. But give it another day or two, and he's weaker still.
He can't elect souls. He can't draw souls. He can't regenerate souls. He can't sanctify souls. He can't keep souls. He can't de-apostacize souls. He's weak.
He falls asleep. He gets sick. He forgets. He lays an egg in the pulpit. He stumbles over his words. He preaches too long, too short, too boring, too formal, too casual. He is too harsh, too soft, too patient, too quick. He is weak and it's more obvious to him than perhaps anyone else.
He pours out more than he has and is. And yet, he knows it's inadequate.
It all drives him to discouragement at times. It's just normal. He knows that his weakness is essential to his usefulness (2 Cor. 12:9-10), but the awareness of it makes it hard.
3. Understanding the depth of his own sin can bring sorrow.
By God's design, the pastor is in a peculiar place. The Holy Spirit illuminates his soul. Yet that illumination reveals his own lurking spiritual rot. He is given a substantial spiritual sensitivity. Yet that sensitivity permits him to feel his remaining spiritual callousness. God-given maturity gives way to comprehend his secret idolatries.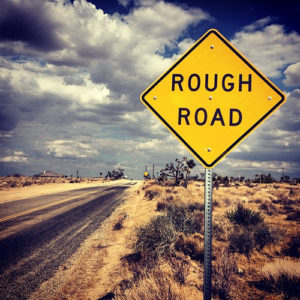 He sees the slew of sin within. He's tempted to crave applause. He's tempted to hate critics. He's tempted to favor his fans. He's tempted to write off complainers. He's tempted to solicit approval. He's prayed imprecatory prayers. He's treated the well-known with respect, and the not-known with contempt. And many, many days, he's been cold towards his Lord.
With the Puritan, he cries in secret, "I confess and bewail my deficiencies…I mourn my numberless failures…I am utterly ashamed that I am what I am in myself…Destroy, O God, the dark guest within!"
He rejoices that there is no condemnation in Christ. But, because he loves his Lord and wants to glorify him, his remaining sin can solicit sorrow (cf. Matt. 5:4). He knows Psalm 51:17: "The sacrifices of God are a broken spirit; a broken and a contrite heart, O God, You will not despise." But, his lingering lack of holiness will never cease to grieve him.
4. Understanding the depth of sin in others around him can solicit sorrow.
Every church is filled with sinners. It's normal for sinners to sin. But for the spiritual leader, it's a frequent source of sorrow. It has to be. He cares for people with spiritual care. Sin destroys. He labors for their up-building. He is a worker with them for their joy (2 Cor. 1:24). But sin inherently robs the joy of Christ.
He knows that he's not the Holy Spirit. He knows that God will complete the work he's begun (Phil. 1:6). But because the Holy Spirit has equipped him with both the eyes to see and a heart to care, others' sin is a frequent source of sorrow.
It pains him to see God's people aloof towards Christ. He's never given birth, but at times he agonizes like it in soul for the sanctification of God's people (Gal. 4:19). "Who is led into sin without my intense concern?" (2 Cor. 11:29).
5. Understanding the theological error around him can cause sorrow. 
This is a major source of discouragement for church leaders.
By design and command, he walks with a watchfulness among the flock. He is concerned for the purity of the minds. Theological error is often an error in the knowledge of God. The great good for the sheep is purity in the knowledge of God. We worship God with the mind. If the mind is misinformed about God, then we worship an idol; a god of our own making. Embraced theological error and idolatry can have a nasty symbiotic relationship.
And he knows that embraced theological error is far more than matters on paper. Rather, it is an error of the soul. Rarely is theological error morally neutral. It's not coincidental that the young man succumbing to lust prefers a Christ who is Savior but not Lord. It's not correlation-less that the man marinating in pride prefers a God who is not sovereign in salvation. It's not happenstance that the woman who believes that Christ came to make us feel wonderful about ourselves rejects the doctrine of depravity and has a low view of sanctification.
Further, theological error is not a victimless infraction. So go the pulpits, so go the pews. Pulpits gush forth error and the people seem to love it so. Hordes of sheep are lead down harmful paths, often smiling all the way. Some days, it's all the pastor can do to keep himself from bursting upon the false flocks and snatching one or two from the danger.
Bottom line: the pastor experiences sorrow over doctrinal error because he cares for the glory of God and the good of souls.
Many other reasons can lie behind sorrow experienced in the ministry. In part two of this post, we will consider some of them and make some conclusions. Suffice it to say, sorrow is almost inherent to the ministry. For those who care about souls and the supremacy of Christ, discouragement will not be abnormal this side of heaven.