Have you ever heard someone speaking of the difficulties of ministering in a "third world" country? I would argue that we should remove this terminology from our vocabulary, being that our using it is probably ignorant, sinful, or both.
I know. That's a pretty strong claim. But I'm speaking from my heart, as a man who recently looked up the meaning of the term "third world", and was convicted that my sinful heart has used it in a way that is condescending to my fellow man.
Why ignorant?
Did you know that Switzerland is a third world country? China is a second world country? Puerto Rico is a first world country? You see, technically, "third world" was not originally an economic term. It was a political term. So if you speak of a third world country as poor, you're not using the word according to its original meaning.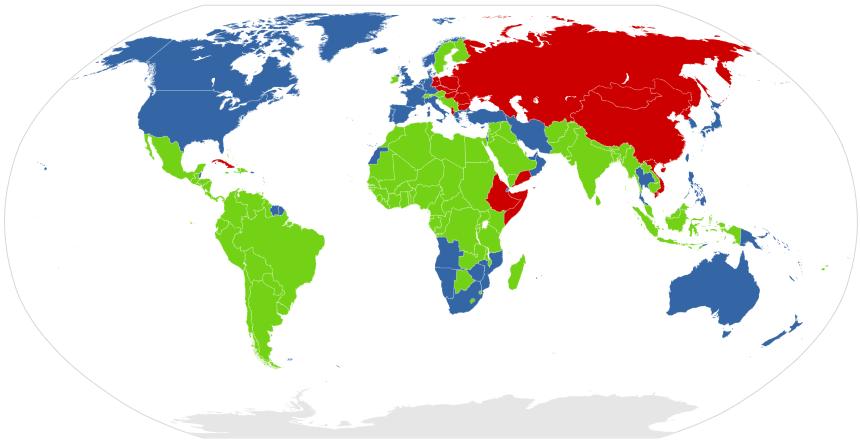 During the cold war, those countries who allied against communism were deemed "first world" countries (Countries in blue above). Those countries who fought for communism were "second world" countries (Why do communists like red?). Those countries who opted to stay out of the fight were "third world" countries (Green—many who abstained from the fight; many whose military was not deemed strong enough to make a difference).[1]
You say, okay, maybe I haven't used the term that way, but language changes. Third world now simply means poor. And I agree. In fact, many dictionaries now define "third world" in that way. So why would I claim that it can be sinful to speak of the "third world" as we often do?
Well, what do you call it when someone divides human beings into different classes, some superior to others? Using the classification "third world" is not a simple explanation that some countries are struggling economically. It actually locates that country in a separate and lesser class of nations. For example, when we ask for prayer as we enter a "third world" country, speaking of how much we will have to lower ourselves to stoop down to their level, do you not suppose that they feel demeaned and patronized? (Matt 7:12)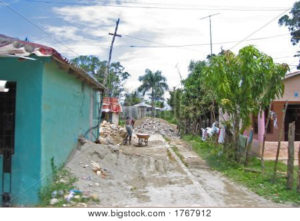 Which brings me to another important question: Are we really more advanced than they are? Has all our technology and wealth led to actual progress? Do you call it progress when a nation slaughters babies in a sanctioned genocide and has regressed to Sodom in their definition of the family? Forgive me, but sometimes I see more Biblical progress in the Dominican Republic—where electricity might go out frequently—but whose moral compass is still functioning! Let's pray they don't follow our "first world progress" and legalize abortion.
Christ has erased all dividing lines between "Barbarian, Scythian, slave, free" (Col 3:11). So while some countries are less economically developed than others, let's stop dividing them into categories as the world defines progress. There is only degree, not categories.
Furthermore, though some nations are at different locations on the spectrum of economical or spiritual darkness, we would be wise to not place them into classes. The Bible knows no categories.
There are only sinners; and forgiven sinners.
All of humanity has fallen short of God's glory. All countries of the world have rebelled against their Creator. Every soul needs Christ equally.
[1] https://en.wikipedia.org/wiki/Third_World