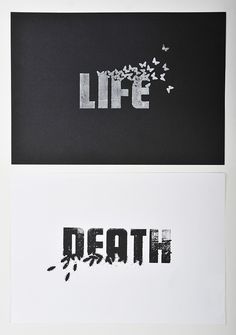 Those of you who read the Cripplegate week to week know that over the past few Fridays we've been taking a look at 2 Corinthians 4. Three weeks ago, we discovered that the orienting principle for Christian ministry is that there is a fundamental contrast between the glory of the New Covenant ministry and the weakness and shame of the New Covenant minister. We have the treasure of the Gospel in earthen vessels.
After stating that orienting principle for ministry in 2 Corinthians 4:7, Paul turns to illustrate that principle by means of two paradoxes. The first is that the Christian ministry is marked by power in the midst of weakness (2 Cor 4:8–9). We see the second paradox In verses 10 and 11. True, faithful Christian ministry is also characterized by life in the midst of death. Paul says, we are "always carrying about in the body the dying of Jesus, so that the life of Jesus also may be manifested in our body. For we who live are constantly being delivered over to death for Jesus' sake, so that the life of Jesus also may be manifested in our mortal flesh."
These two sentences are parallel to one another; verse 11 simply restates verse 10 in a slightly different way. And together they form a theological interpretation and summary of the four contrasts in verses 8 and 9. Paul summarizes being afflicted, perplexed, persecuted, and struck down and calls them "the dying of Jesus" and "being delivered over to death for Jesus' sake." And he summarizes not being crushed, in despair, forsaken, and destroyed as "the life of Jesus."
Not Just Death, but Dying
Paul uses an unusual word for "dying," here. It's not thanatos, which speaks of "death" considered as a completed event. He uses the word nekrōsis, which English has borrowed. In English, necrosis is a medical term that refers to the dying of organ or tissue cells. If your skin is necrotic it means that your cells are in the process of dying. The same was true in Greek. Nekrōsis communicates more the process of dying, rather than the single event of death itself.
So when Paul says that he's "always carrying about in the body the dying of Jesus," he's not referring to the moment Jesus took His last breath on the cross. He's speaking of the daily trials and hardships that the Lord Jesus Himself suffered during His earthly ministry. Paul is saying, "When I am afflicted, perplexed, persecuted, and struck down in the course of my ministry—when I suffer for the cause of the Gospel—I bear in my body and display to the world the very sufferings of Christ Himself."
Grasp the significance of that. The false apostles are looking at Paul's sufferings and saying, "There's no way he can be blessed of God and face so much conflict! No one sent from Christ could possibly be confronted with that much suffering and weakness and difficulty!" They're saying that he can't be identified with Jesus because he suffered so much. And he says that it is precisely his sufferings that identify him with Jesus.
Suffering Master, Suffering Minister
Here we may apprehend the absurdity of the false apostles' "health, wealth, and prosperity" model for ministry—the stupidity of their "professionalized, corporate-success" model for ministry. Paul's message is poignant: If suffering and weakness disqualify you from ministry, what do these charlatans think of Jesus? He certainly didn't enjoy the finer comforts of earthly life! Paul's argument is basically to point to Jesus and say, "The world hated my Master, and now they hate His slaves."Which is exactly what He said would happen, John 15:19: "If you were of the world, the world would love its own; but because you are not of the world . . . the world hates you. Remember the word that I said to you, 'A slave is not greater than his master.' If they persecuted Me, they will also persecute you."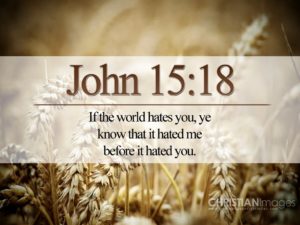 The same high-powered, cultural elite, ministry gurus who conceive of success in ministry as a function of a minister's popularity, and who look down on those who are suffering, weak, and mired in difficulty—these people would have thought Jesus' personal presence was unimpressive, and His speech contemptible (cf. 2 Cor 10:10). Paul is only following in the footsteps of his Master. And if the Master was treated so contemptuously as to be mocked, spit on, beaten, and crucified, what makes the slaves think we should have it any better, or that our lives would not be a continual crucifixion—a living martyrdom—of our own comforts and preferences? If what characterized the ministry of Christ is that He laid His life down, what in the world is wrong with us that we think our ministry would be anything less than the laying down of our life? Not necessarily in death, but dying daily (1 Cor 15:31), considered to be as sheep led to the slaughter every day (Rom 8:36), laying down our lives in a kind of living death so that the body of Christ might be built up and sanctified.
Christ Crucified: Not Just My Message, but My Model
One commentator writes, "Christ crucified is not only [Paul's] message, but it is also his model. He has become the suffering apostle of the suffering Messiah. . . . Paul's suffering continues to reveal God's saving activity as he carries around Christ's death and displays it for all to see." Another says, "If God's definitive salvific act occurred through the weakness of the crucified Jesus, then it should be no surprise that the saving gospel of the crucified Jesus should reach the Gentiles through the weakness of his apostle."
Paul says, "I bear on my body the brand-marks of Jesus" (Gal 6:17). There is a fellowship—a communion, a unique bond of intimacy—that Paul shares with His Lord and Master because of this common suffering. In Philippians 3:10 he calls it "the fellowship of His sufferings, being conformed to His death." And that is a fellowship that the false apostles, and the health-wealth hucksters, and the people who have never felt the sting of ministerial suffering don't have! And so Paul says in that verse, "I want to know Him!" And knowing Him happens through knowing the fellowship of His sufferings and being conformed to His death.
Resurrection Life in the Midst of Death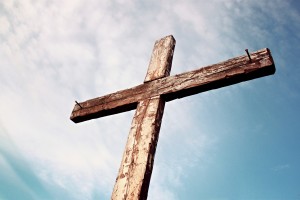 And it is as we are conformed to His death that we know not only the fellowship of His sufferings, but also the power of His resurrection. Paul says that the minister of the New Covenant is "always carrying about in the body the dying of Jesus, so that the life of Jesus also may be manifested in our body. For we who live are constantly being delivered over to death for Jesus' sake, so that the life of Jesus also may be manifested in our mortal flesh."
As Paul constantly stared death in the face, and experienced God's gracious deliverance time and time again, the world would not only see Jesus' dying in Paul's sufferings, but they would see the resurrection life by which Jesus Himself conquered the grave, and by which the grave has been conquered for all who trust in Him. For only a living Christ could providentially deliver Paul from so great and so numerous afflictions. Only a living Christ could sustain the heart of a tired servant after constantly bearing the shame and indignity of getting under his brothers and sisters in Christ. Paul's weakness illustrated the sufferings of the persecuted Jesus, but the surpassing greatness of God's power illustrated the resurrection life of the living Christ.
Therefore, the resurrection life of Jesus is not most fully displayed when Christ's people are healthy, wealthy, successful, and have it all together! And the Christian does not experience the resurrection power of Jesus most acutely when he is triumphant and victorious and in ecstatic flights of fancy. The manifestation of the life of Jesus happens at exactly the same time as the carrying around of His dying. As Murray Harris put it, "It was not a matter of life after death, or even life through death, but of life in the midst of death."
And that means, dear reader, that unless we bear Christ's dying, we will not manifest His life. Unless we experience our own weakness, we will never see divine power. And unless we bear the shame of an earthen vessel, we will never fully appreciate the glory of the treasure. We're clay pots. We're the scum of the earth. We are not professionals. We are not the cool kids. We are not the centerfold. We are not the fine china. We are the offscouring of the world. And my exhortation to you is: Love that. Because when you're weak, Christ is strong. When you are shamed for righteousness' sake, He is glorified. And when you are bearing about in your body in the dying of Christ, the church is strengthened.
Only the weak survive in ministry. May God's ministers be humbled to that weakness, and may God work power in the midst of weakness and life in the midst of death.