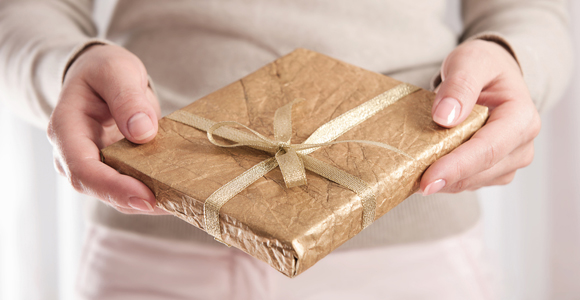 Over the past year, our bookstore — with suggestions by our pastors at Immanuel Bible Church — has featured a book of the month. The books have come from all different categories and with Christmas about a week away I thought you might find a list like this helpful. I've also included in this list books I have read over the past year, and books I have given away this year for ministry.
Productivity
Do more better by Tim Challies – This was my favorite book to read and to give away for 2016. Most people I know want to improve in their organization and discipline, and I think this book does a great job shepherding a heart as to why we ought to be more disciplined but also gives very helpful tips as to how to actually accomplish that.
For married or engaged Couples
What did you expect?: Redeeming the Realities of Marriage By Paul Tripp
John Piper says about this book, ""Noel and I listened to most of this book driving in the car! Wise words. Authentic experience. Provocative application. Turned a long trip into a fruitful two-person marriage seminar."
Evangelism
The Gospel Call and True Conversion by Paul Washer
"In an age awash with easy believism, we need voices like Paul Washer's that remind us of The Gospel Call and True Conversion.  We are all tempted to believe that we are 'beyond the basics' and in need of something more—something new.  However, Washer reminds us that there is nothing more important and more relevant than getting the gospel right, making the gospel clear, and trusting that gospel to do its work of calling, saving, and securing a people to God and for God.  Praise God for the gospel and books like this that help us know, understand, and love it more deeply. — Voddie Baucham
Hell
A Visitor's Guide to Hell: A Manual for Temporary Entrants and Those Who Would Prefer to Avoid Eternal Damnation by Clint Archer
Here's everything you ever wanted to know about Hell . . . but were too afraid to ask! In the realm of eternal damnation, what tortures will we find? How hot is it, really? And most important of all, how can we make sure that it's not our final destination? Drawing on the Bible, as well as a host of other literary and religious sources, an expert on Scripture provides an illuminating look at Hell—from its occupants to its don't-miss sites. Dr. Clint Archer offers a thought-provoking, learned, at-times-hilarious guide to a place that might be interesting to visit . . . but you wouldn't want to live there! – From the Publisher (but more likely Clint himself)
Church History
Rescuing the Gospel by Erwin Lutzer
"At the Reformation's five hundredth anniversary, Erwin Lutzer reminds us not only why the Reformation is one of the most significant events in Western history but also why it still holds important lessons for the church today. As Lutzer demonstrates in this book, the theological convictions of Luther, Zwingli, and Calvin need to be recovered as an antidote to the watered-down gospel proclaimed from many Protestant pulpits in our day. Every Protestant needs to recognize the incredible theological debt we owe to the Reformers. Let this book introduce you to their lives, their ministries, and, most importantly, their theology." – Albert Mohler Jr.
Biography
The Daring Mission of William Tyndale by Steve Lawson
"Few people reading the Bible in English today understand the debt they owe to the martyr William Tyndale. Even among those who know the name of the fountainhead of modern English Bible translation, few realize that Tyndale fervently stood for the doctrines of justification by faith alone and salvation by grace alone. This little gem of a book reveals Tyndale's labors for the truth, his sufferings for the truth, and his love for the truth. May God use Steven Lawson's book to cause such love to burn in many others." —Dr. Joel R. Beeke
Book for an unbeliever
What is the Gospel? By Greg Gilbert
"Two realities make this a critically important book: the centrality of the gospel in all generations and the confusion about the gospel in our own generation. What Is the Gospel? provides a biblically faithful explanation of the gospel and equips Christians to discern deviations from that glorious message. How I wish I could place this book in the hands of every pastor and church member." C. J. Mahaney
Book for young men
Thoughts for young men by J.C. Ryle
This is my favorite book to give away. In fact, it is my favorite book to read with young men who come to me for discipleship. Despite being written in a different country and more than a hundred years ago it is all too relevant, it is exactly what we see today, so many young men disinterested in loving God and on a pursuit of finding pleasure in all the wrong places. Grandpa J.C. has a way of eloquently pushing young men's buttons in a good way.
Sanctification
The Great Gain of Godliness by Thomas Watson
The Great Gain of Godliness was Watson's study of Malachi 3:16-18, and it was considered so influential among past generations that no less than Charles Spurgeon once bemoaned the fact he couldn't find it. Spurgeon told his scholars, "This volume would be a great find if we could come at it, for Watson is one of the clearest and liveliest of Puritan authors. We fear we shall never see this commentary, for we have tried to obtain it, and tried in vain." – From the publisher
Lust
Finally Free by Heath Lambert
"I've read just about every Christian book on the topic of pornography. Finally Free is now the number one book I will recommend to pastors, counselors, strugglers, and those who love them. – Bob Kellemen
Addiction
Addictions: A Banquet in the Grave by Ed Welch
"Biblically sound, practical, filled with Christ-like compassion. . . . This much-needed book offers real hope and the promise of victory in Jesus to those struggling with addiction." — Robert A. Emberger
There are so many books to choose from these are a few, I've read and given away this year. I'd be curious to hear what books you've read this year and what books under these categories you recommend and give away.