Not since Little Shop of Horrors have we seen a dentist portrayed as so thoroughly villainous as was done in last week's wanton social media feeding frenzy. Mystifyingly, in the same news cycle that exposed the trafficking of infant body parts in the US, a story about one of many poached animals in Zimbabwe received the lion's share of media attention.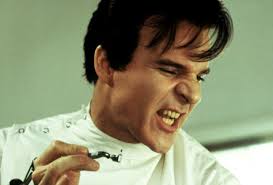 Don't get me wrong, hunting without the proper permit is quite dastardly indeed. I'm a cat person (and a sub-Saharan resident) so I get that news of a dead lion with a name Americans can pronounce is more newsworthy than the countless anonymous extinction-bound rhinos that are poached every year for their horns. But more newsworthy than locals selling babies' lungs without a permit? Really?
Incidentally, paying to shoot lions is not only legal in Zimbabwe, but actively encouraged by its tourism authorities. The Rhodesian Ridgeback dog was bred specifically to hunt lions (Rhodesia is Zimbabwe's maiden name). And so, if the paperwork had been in order no one would have batted an eyelid or typed a tweet. Odd.
This is a good week for our theology and zoology to intersect. It behooves us to recap what we know about God's view of animals.
1. God made animals for his glory.
The variety, beauty, and intricate interdependence of the food chain all point to the Creator's ingenuity, aesthetics, and yes, creativity. God even presents two animals as exhibit A and B when making a case for his right to rule the world as he pleases (Job 40-41).
2. God gave dignity to animals by making a covenant with them.
We are so relieved about the rescue of Noah and his family that we forget the main purpose of an ark, as opposed to a boat, was to preserve the animal kingdom.
Gen 9:9-10 Behold, I establish my covenant with you and your offspring after you, and with every living creature that is with you, the birds, the livestock, and every beast of the earth with you, as many as came out of the ark; it is for every beast of the earth.
3. God desires humans to respect and care for animals.
Prov 12:10 Whoever is righteous has regard for the life of his beast, but the mercy of the wicked is cruel.
God equates a merciful treatment of animals with a mark of righteousness. God does not endorse cruelty to animals, gratuitous killing, or any action that would be an abuse of their purpose of sustaining and improving our lives and bringing him glory.
4. God provides animals for functional use by humans (food, clothing, tools, labor, and sacrificial worship).
Prov 14:4 Where there are no oxen, the manger is clean, but abundant crops come by the strength of the ox.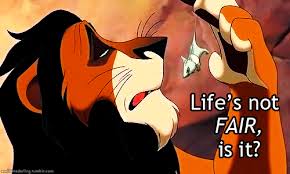 Gen 9:2-3 The fear of you and the dread of you shall be upon every beast of the earth and upon every bird of the heavens, upon everything that creeps on the ground and all the fish of the sea. Into your hand they are delivered. Every moving thing that lives shall be food for you. And as I gave you the green plants, I give you everything.
Gen 3:21 And the Lord God made for Adam and for his wife garments of skins [i.e. leather] and clothed them.
5. God disdains any inappropriate elevation of animals above their station in the created order.
Animals should never be considered more significant than humans. Ever.
Psalm 8:6-8 You have given him dominion over the works of your hands; you have put all things under his feet, all sheep and oxen, and also the beasts of the field, the birds of the heavens, and the fish of the sea, whatever passes along the paths of the seas.
To be blunt, even letting a person starve in order to preserve the last known specimen of an endangered species is an inversion of why animals exist. Of course, if we were doing our job properly as custodians of the animal kingdom, we would not be in a position to have to choose between a human life and an animal's. But when that choice occurs, the human's value always trumps the animal's. We also see this evidenced in the fact that God's law required that any animal who shed human blood was to be killed, but not vice versa (Gen 9:5).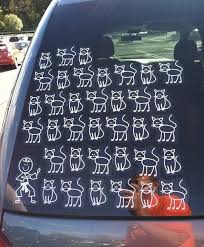 How we apply these principles is largely a matter of conscience. Our conscience ought to be biblically informed and sensitive to other believers' views. But we should not judge other believers who apply wisdom differently (Rom 14:1-6). Even hunting for sport can be done in a responsible or reprehensible way. (An example of responsible hunting is seen in the way many wildlife reserves allow strictly regulated hunting as a way of culling certain game whose overpopulation jeopardises the eco system.)
So, if you decide to eschew using a badger hair shaving brush, or playing a piano with ivory keys, or eating meat as a way of boycotting the widespread abuse of animals in the reprehensible farm system, that is a legitimate way to honor God.
However, if your brother chooses to eat a hormone-infused, irradiated, antibiotic-saturated hamburger, he is free to do that, as long as he gives thanks, and does so to the glory of God (1 Tim 4:4-5).
There is no such thing as Mother Earth. Father God made a clump of dirt and water with some really tasty meat roaming around on it. And he did that so we would live a rich, enjoyable, safe, responsible life to his glory. He will recycle the whole planet with a fiery finality one day. In the meantime let us enjoy it, conserve it, use it, not abuse it, and for goodness sake let's keep some perspective in priorities.
God likes cats; he made them. But God is not so much a "cat Person" as he is a "person Person."