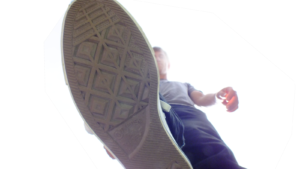 It's never something we want to talk about. But, with it happening more than any of us would like, we must. And with a handful of passages addressing the issue, we must all the more. All Scripture is profitable. That even includes the sections covering apostasy.
It's a big enough deal that God addresses it. And the way in which he does so is telling:
"For if we go on sinning deliberately after receiving the knowledge of the truth, there no longer remains a sacrifice for sins, 27 but a fearful expectation of judgment, and a fury of fire that will consume the adversaries. 28 Anyone who has set aside the law of Moses dies without mercy on the evidence of two or three witnesses. 29 How much worse punishment, do you think, will be deserved by the one who has trampled underfoot the Son of God, and has profaned the blood of the covenant by which he was sanctified, and has outraged the Spirit of grace? 30 For we know him who said, 'Vengeance is mine; I will repay.' And again, 'The Lord will judge his people.' 31 It is a fearful thing to fall into the hands of the living God" (Hebrews 10:26-31).
Much could be said about these loving, sobering words. But it does the soul well to especially consider v. 29. "How much worse punishment, do you think, will be deserved by the one who has trampled underfoot the Son of God." What a loving and faithful pastor to sit down and pen those soul-care words to the church then, and for us now.
Few images are more disturbing in all of Scripture: to commit apostasy is to trample "underfoot the Son of God" (Heb. 10:29). The Greek word translated, "trampled underfoot," is not a gentle word. It communicates strong contempt and derision. Generally, the word can have the idea of, "despise," and, "to treat with complete disdain" (Louw-Nida). More particularly, it refers to the physical act of repeatedly stomping on something with the foot, usually out of scorn (TDNT, 5:941). It is used in Matthew 5:13 to describe old salt that was worthless, and subsequently thrown out as garbage upon a dirt road and trampled. In the Septuagint, the same Greek word is used in Judges 9:27 to describe the stomping on grapes with one's feet in a winepress. Also in the Septuagint, the word is used to describe the stomping upon an enemy (e.g. Ps. 56:4, 90:13).
With that in mind, the image of Hebrews 10:29 is utterly grotesque on every level.
Consider Who is Trampled
It's the picture of the God of the universe; His Majesty and the Sovereign Lord; the Creator who made all things good. In awesome precision and beauty, from the astronomic to the atomic, he spoke it all into existence and function. Instead of remaining in perfect glory, he made a plan to save unworthy man. Motivated by his own glory, God descends and lowers himself by an incomprehensible magnitude to take on the frailty of humanity. He humbled himself to a degree that no man will ever know. Every man who humbles himself, even greatly, merely does so as a man in humanity: man's humbling does not take on a nature below himself that is literally immeasurable. But God the Son took on humanity.
But it didn't stop there. He then lived under the demands of the law; that law which crushes every man, revealing him as a horrific moral rebel in nature and deed. "Therefore you are to be perfect as your heavenly Father is perfect" (Matt. 5:48). And Jesus is, was, and did.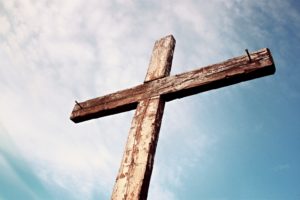 Geneticists fantasize about the possibility of engineering a perfect human being. They need look no further than this God-man, Jesus Christ. And it doesn't stop there. His perfection prepared him for judicial condemnation. It was not a condemnation he earned, however. He earned only veneration, adoration, and admiration to the highest degree. Yet, he willingly offered his life to his Father in the place of wretched man, that through his death, sinners might have life. He permitted himself to be nailed to the cross for a thing such as men. And as he hung on the cross, God the Father unloaded every ounce of his righteous wrath due sinners upon that perfect Son, Jesus Christ. He got what sinners deserve (condemnation) so sinners can get what they do not deserve (justification). No human court illustration of judicial pardon will do to illustrate Christ's saving work because all human courts carry some finite penalty. But the penalty sin deserves is unquantifiable. However, as the God man who aced the law, his offering-life is unquantifiable, so that where sin abounds, grace abounds all the more. Blood mingled with tears in history's summum bonum display of love. His love forever diverted God's wrath from his people so that God's love might forever flow to his people.
Consider Who is Trampling
Imagine, then, this thing; this creature; this mere man walking up to the bloodied, crucified Christ. Man, that puny thing which must sleep, eat, and use the restroom. Man, that specimen of depravity, then looks with self-exalting derision on his Creator and Sustainer. He takes a Christ-given breath as he ponders with his Christ-empowered cognitive ability how he will unleash his hatred upon He who loves him most. Motivated by a grotesque mingling of intoxicated worship of self and determined hatred of God, he knows what he will do.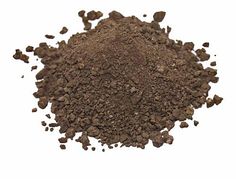 Imagine for a moment that the cross  is pulled down and laid flat down on the ground. The Sovereign Lord is still nailed to it; blood splattered; beaten; suffering; loving.
And then it happens. This feeble creature steps to the cross, lifts up his feet, and stomps on Jesus Christ over and over. With each stomp he grits his teeth harder; the neck veins bulge further; his fests clenched tighter. The apostate has contemptuously trampled Christ underfoot.
Now imagine if one's own wife or father or children were nailed to the cross. As they lay there, they then come under that reprobate's foot-stomping wrath. And yet, stomping on the crucified Christ would be far, far worse than doing so to one's own child, wife, or parent.
Apostasy is a trampling underfoot the Son of God.
The repugnance of apostasy is worth doing whatever it takes for us to remain loyal to His Majesty, Jesus Christ. Even more, the radiance of Christ is worth doing whatever it takes to remain loyal to him.
By God's grace, may the thought of trampling Christ be unspeakably repulsive because he is unspeakably attractive.
"Father in heaven, whatever happens, help us to never be counted among that disgraceful company who would trample underfoot the Son of God. May you remove our feet before we could use them to trample him. Let us love you with all our heart, soul, mind, and strength until we finish this present race."