When Lionel Richie wrote the song "Easy like Sunday Morning" I doubt he ever tried going to church with kids. Many moms–especially those with several kids–often end up skipping Church. While fifty years ago there was no hope for them to be able to sit under God's word on those Sunday's, today they have many options.
I do not write this post in order to give slackers a reason to stay home on Sunday. I hate the idea of a multi-site church, and I do not want to encourage anyone to think that the sermon is all that matters on Sunday morning. If there isn't an expositor in your area, I would still go join a church and sit under a sermon I'm not too excited about, so that I could be obedient to Christ. Better to be part of struggling church than to sit at home and listen to one of these pastors I link to here.
But there are scenarios where going to Church is impossible (sickness, travel, vacation, home-bound senior etc.). Sometimes the church you attend does not offer an evening service. Let me encourage you to get together with your family and cap off the Lord's day with watching the live stream from one of the five churches I link to. All Times are Eastern Standard Time.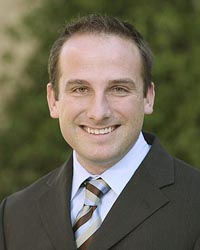 Immanuel Bible Church – Jesse Johnson – Live Stream 10:20 am & 6:00 pm (evening Service)
Jesse and his wife Deidre were married in 2006 and have three daughters, Madison, Savannah, and Geneva Joy. He has been the teaching pastor at Immanuel Bible since 2012. In addition to leading The Master's Seminary Washington DC location, Jesse has also edited a number of publications, including Fundamentals of the Faith, Co-editor of Evangelism in the John MacArthur Pastoral Library Series, and was a contributor to Men of the Word and Right Thinking in a World Gone Wrong. Jesse is a frequent blogger: you can follow him on http://thecripplegate.com/ where he contributes articles about ministry, theology, and issues that affect the church today.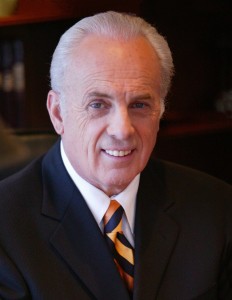 Grace Community Church – John MacArthur – Live Stream 1:30 pm & 9 pm (evening service)
John MacArthur is the pastor-teacher of Grace Community Church in Sun Valley, California, as well as an author, conference speaker, president of The Master's College and Seminary, and featured teacher with the Grace to You media ministry. John has authored many books including: The gospel according to Jesus, The MacArthur study Bible, and Twelve Ordinary Men. John and his wife, Patricia, live in Southern California and have four married children: Matt, Marcy, Mark, and Melinda. They also enjoy the enthusiastic company of their fifteen grandchildren.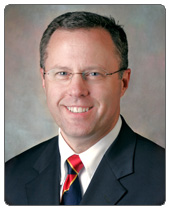 Mission Road Bible Church – Rick Holland – Live Stream 9:30 am & 11 am (same service)
Rick was born and raised in Chattanooga, Tennessee and became a Christian in High School. He served as a youth pastor in Georgia, Michigan, and California and spent 25 years at Grace Community Church in Sun Valley, California. While at Grace he pastored Crossroads, the college and singles ministry, and served as the Executive Pastor under Dr. John MacArthur. Rick is the author of Uneclipsing the Son and has contributed chapters in other books as well as articles in theological journals. He serves on the faculty of The Expositor's Seminary where he teaches Homiletics and Expository Preaching. He has earned degrees from the University of Tennessee, Chattanooga (B.S.), The Master's Seminary (M.Div.), and The Southern Baptist Theological Seminary (D.Min.). In August of 2011 Rick became Senior Pastor of Mission Road Bible Church where he currently serves. He and his wife, Kim, have three sons: Luke, John, and Mark.
Grace Immanuel Bible Church – Jerry Wragg – Live Stream  9 & 10:45 am  and  6 pm (evening service)
Jerry has served as Senior Pastor at Grace Immanuel Bible Church in Jupiter, Florida, since 2001. Prior to his ministry in Florida, Jerry served for many years as Sr. Associate Pastor and Personal Assistant to Dr. John MacArthur at Grace Community Church, Sun Valley, CA. He serves as Board Chairman and a faculty member of The Expositors Seminary in Jupiter and is a graduate of The Master's Seminary. In addition to various articles and essays, Jerry has published a book for churchmen entitled Exemplary Spiritual Leadership. He and his wife, Louise, have been married 33 years. They have four grown children and eight grandchildren. Jerry's greatest joy is watching the flock become mature followers of Jesus Christ as His truth is brought to bear upon their hearts.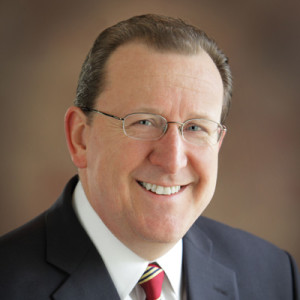 Countryside Bible Church – Tom Pennington – Live Stream 10:30 am, 12:05 pm, & 7:00 pm (evening service)
Tom Pennington is Pastor-Teacher of Countryside Bible Church in Southlake, Texas. His pulpit ministry provides the material for The Word Unleashed. Before Texas, Tom served 16 years in various roles connected to Grace Community Church, including executive pastor and personal assistant to John MacArthur. For many years he was also managing director of Grace to You. In addition to his role at Countryside and The Word Unleashed, Tom is also involved internationally in training pastors in expository preaching.