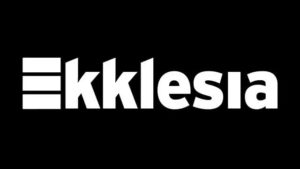 It's been said that we are either entering a conflict, in a conflict, or just coming out of a conflict. Often, it's some combination of the three. And, when it comes to church leadership teams, the same can be true.
Church leadership teams experience conflict for many reasons. Those teams are made up of imperfect, sinful men. The pressures are great. Misunderstandings abound. Wisdom is lacking. And the work of the ministry is just difficult.
For these reasons and more, Grace Immanuel Bible Church in Jupiter, Florida held the first "Ekklesia Pre-Conference" this past week. The event dealt head-on with the complexities of church leadership conflict in the local church.
Now, this "Pre-Conference" was exactly that: it was a two-and-a-half day event leading up to the seventh annual Ekklesia Conference. But though it was pre-, it really functioned as its own conference. Church leaders were shepherded to a depth that I would guess not many of us typically receive. Shepherds were shepherded in detail and with a remarkable profundity of insight in conflict resolution.
The conference followed a teaching-discussion-Q-&-A format. In other words, after each teaching session, a panel discussion and Q & A followed to crystallize and fill out the teaching. This was especially helpful to pause, and hear from a panel of seasoned pastors on both mistakes they made and ways that they have applied the conflict resolution principles taught immediately prior. Then, the recording was ceased so that church leaders could ask the panel transparent questions pertaining to their various ministry battles. Our church leadership benefited from that angled approach at teaching. We were shepherded on one topic, but from the approach of preaching, mature panel discussion, and the Q & A. This brought a level of shepherding that is not-often experienced at conferences.
Here is a quick sampling of the topics preached and discussed.
The first seminar covered ways to prevent church leadership conflict. Four reasons were given for tension among church leadership: satanic devices, common diversity, doctrinal drift, and stubborn character flaws (e.g. love of praise, love of power, anger).
After the panel and Q & A, was a message on how to resolve leadership conflict. Three preliminary steps in doing so involve getting the issue out in the open, resolving as a team to embrace conflict as sanctification, and praying for each other and the issue together. Pastor Jerry then walked us through eight principles on the unique throes of leadership conflict.
The final session tackled the sorrowful reality of leadership defection. As with the previous sessions, this provided much-needed conviction of personal sin while also building up with insightful guidelines for navigating these painful situations. Five principles for responding to criticism as a leader, each of which could have been its own sermon.
I cannot overemphasize the importance of the pre-conference content. Every church leader faces the struggles of leadership conflict, but few have been thoroughly trained in how to best handle such situations. Sadly, most seminaries do not adequately equip men in this inevitable ministry battle, hence the need for conferences like this. My hope is that GIBC continues the pre-conferences, and considers morphing them into stand-alone equipping events for church leaders.
Day two of the pre-conference was capped with pastor Todd Murray's musical biography presentation of John Newton. A Newton scholar himself, Murray pastored us by telling the story of God's grace in his life, while weaving in lesser-known hymns corresponding to certain life events. I have a few new favorite Newton hymns. It was simply amazing and you need to see it.
Last and certainly not least, the sacrificial care attenders received from the church deserves mentioning. When was the last time you attended a conference (under $100) that opened with a filet-mignon and jumbo-shrimp dinner with veggies (wrapped in bacon of course)? That's a snapshot of how Grace Immanuel Bible Church went all out to refresh conference attenders in body and spirit. Like last year, the care of a mature local church was evident around every corner and at every session. Though there are difficulties in doing so, this is one of the major benefits of doing a conference as a ministry of a sound local church.
Concluding the pre-conference, the Ekklesia Conference itself turned a corner and dealt with a major ecclesiological issue. Eight different speakers devoted eight sessions to tackling the issue of spiritual influence. Ekklesia answered the question, "What is, and is not, God's kind of spiritual influence and what are the implications for Christians?"
Jerry Wragg opened the conference addressing the issue of digital shepherding in our social-media saturated world. This is a must-listen message, giving a level of biblical insight on this issue which I have yet to hear. While acknowledging the benefits of technology, he identified the dangers of "distance soul care." From there, each session carefully and biblically built upon the previous. Jon Anderson contrasted faithful preaching and "popularity puppets" from 2 Timothy 4:1-4. We can identify worthy spiritual influence by those who faithfully preach Scripture as opposed to those who are merely propped up for evangelical popularity's sake.
Rick Holland continued the theme with a message on Bibliology and spiritual influence. He asked and answered the questions, "Can you recognize God's voice?", "Do you draw God's attention?", and "Are you sitting in God's pew?"
Paul Lamey, pastor of Grace Community Church in Huntsville, Alabama, came with a needed message on God's criteria for true church leadership. Despite the clarity of the issue from Scripture, the popularity of utterly unqualified pastors in our nation speaks to the confusion. From a straightforward exposition of Titus 1:5-9, he clarified what God considers a qualified leaders.
After a great panel discussion, Phil Johnson expounded on the celebrity pastor errors from 1 Corinthians 1:26-29. Matt Waymeyer opened Sunday morning with an exposition from 1 Thessalonians 2:1-12, in which he gave seven marks of a faithful pastor. Smedly Yates continued with a loving charge to churches on how they are to relate to their spiritual leaders. I would encourage ever Christian to listen to this message, both for their joy and that of their pastors. Finally, like last year, the conference was capped with the glory of Christ and the gospel in several baptisms.
If couldn't make it this year, the sessions are available for your listening. They are well-worth a listen for both leaders and laymen alike.
And if you didn't make it to the conference, I would encourage doing so next year. I highly recommend the Ekklesia Pre-Conference to church leaders, seasoned and sapling. The honesty and depth of shepherding provided in the most difficult of leadership issues was remarkable. Whatever the topic next year, you can bet that it's something in which our leadership teams will need equipping. I'd also recommend the Ekklesia conference for leaders and laymen. Ecclesiology is something in which the American church is simply anemic. This conference is successfully undoing that problem each year.