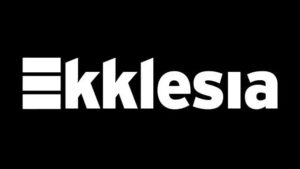 One of the greater areas of confusion at large today among God's people is an understanding of the church. Ecclesiological error abounds, perhaps more than any other issue in contemporary Christianity. What is the church, exactly? Why does it exist? What should the church do? Who are, and are not, God's kind of church leaders? What are they for? How should congregations relate to their leaders? Anyone in church ministry can tell you that they interact with error surrounding these, and related issues, on almost a daily basis. And the consequences are not insignificant.
For this reason, and more, the leadership team at Grace Immanuel Bible Church in Jupiter, Florida created the Ekklesia Conference seven years ago. Ekklesia has as its mission, "to instruct Christians in the inseparable truths of Christ's church and His gospel. Our desire is that believers would passionately serve and commit to the advancement of those realities with lifelong conviction." Each year, a theme is chosen which relates to the local church (check out past messages). This year's conference, entitled, "Sheep and Shepherds," will bring much-needed clarity to the issue of recognizing spiritual influence. Over the weekend of September 16-18, speakers will answer questions such as, "What is God's kind of spiritual influence?" "How do I recognize what kind of influence I should be seeking?" "How do we navigate the onslaught of supposed influence out there today?"
Conferences are a great way for God's people to push pause on the daily grind and saturate their souls in tailored biblical teaching for equipping in a particular area. This year's Ekkelsia will prove no exception. The speaker line-up consists of a crew of faithful guys involved, and experienced, in the unglamorous throes of local church life.
In addition to the meaty teaching and quality shepherding, I love this conference because of the caring, local church atmosphere. The fleet of volunteers from the GIBC membership treat you as if you were a long-lost family member coming home. From the fellowship, book store, music, food, and sincere love, conference attenders experience the servanthood of a mature church and will leave refreshed.
Church Leadership Pre-conference
This year, Ekklesia has done the church a great favor by adding a pre-conference. The purpose of the pre-conference is to equip current and future church leaders in the inevitable, battles of church leadership conflict. GIBC pastors Jerry Wragg, Matt Waymeyer, and Todd Murray will address head-on some of the most destructive, difficult, and misunderstood issues common in all local churches: how to prevent inter-leader conflict, how to resolve it, and how to guide both leadership teams and the church through an elder/pastor disqualification. Four sessions will be followed by a discussion panel between speakers and conference attenders. Additionally, the pre-conference will open with a fellowship dinner. Thursday evening, pastor Todd Murray (author of Beyond Amazing Grace) will treat attenders with his well-known musical/teaching presentation, Beyond Amazing Grace: A Concert Featuring the Life and Works of John Newton.
At $60 for both the pre-conference and Ekklesia, or $40 for the conference, it is one of the more affordable, and worthy, conferences out there.
I personally recommend the conference to laymen and leadership alike, looking to get equipped in a better understanding of the church, biblical leadership, and the relationship between the two. Last year was my first Ekklesia conference and I can't wait to return. This year I plan to attend both the pre-conference and main conference with a handful of the current and aspiring leaders in our local church. There are only two conferences which our church leadership team attend each year and this is one of them.
If you cannot make it, the conference will be available for livestream. But, you should clear your schedule, rally your leadership team, take a trip to south Florida, and go get equipped in the glorious dynamics of the Lord's sheep and shepherds.