In yesterday's post, we considered the idea that the ministry is often fertile ground for depression and discouragement. It is possible for strong faith and deep sorrow to co-exist in the regenerate soul. In fact, sorrow is inevitable for the pastor who accurately understands the sinister workings of the world, the flesh, and the devil. It's not if the world is full of sin's destruction, but whether or not the church leader sees it and cares with the care of Christ.
It's no stretch to say that the godly, right-thinking church leader must experience sorrow in the ministry. He does not labor in heaven. Conditions are not heavenly. And though that provides some job security, it also solicits frequent sorrow. He ought not think that bouts with discouragement and depression are always unrighteous. In fact, the righteous response to unrighteousness, within or without, is God-centered sorrow.
At the same time, church leaders cannot use sorrow as license for sin. No circumstance can issue sin a permission slip. And as church leaders, we are called to set the example in godly conduct during seasons of sorrow. Christ in his glory truly is sufficient sustenance during those very normal times.
The purpose of this article is not to offer every solution for ministerial discouragement, but to examine why it is more common than we might think. In the previous post we considered five reasons why sorrow is common for church leaders. The aim is not to grovel in all that is bad, but to be reminded that there are good and righteous reasons behind sorrow's frequent visit in the spiritually-minded church leader. Here are six additional reasons:
6. Understanding spiritual deception in professing believers can bring sorrow.
Sin seeks to deceive. It's good at sleight of hand. "The heart is deceitful above all things" (Jer. 17:9). The pastor sees this in his own life. And in the lives' of others. And it's painful.
No one ever approaches him and says, "Well, pastor, I have skewed the clear teaching of Scripture by my idolatrous heart. I have adopted the 'find-the-verse-to-permit-my-sin' hermeneutic. I am suppressing God's truth under my self-sovereign inclinations. That is why I am deceiving myself in this sin." That would be painful enough. But instead, sin is sanctified with, "I've prayed about it," "I have a peace about it," or "God is calling me to…" We call our fallen feelings, the "Holy Spirit," and grant license to abuse grace. Comfort worship is called "faithfulness." The Holy Spirit's work of conviction in someone's life is labeled as graceless law. Loving concern is reviled as legalism. It's spiritual deception.
Those we love can't see it, won't see it, or both. The blind man's loved one breaks inside out of love when that blind man sprints towards the cliff's edge, refusing to heed warning. Spiritual deception in his midst is a common source of sorrow for the church leader.
7. Experiencing frequent personal trials can solicit sorrow.
Trials are part of a pastor's job description. In some sense, they are a built-in protection device to keep him qualified for the task. If things are going well all the time, he'll be tempted to congratulate himself. Of all places where that cannot happen, it is the pastorate. Even so, the frequent pastoral trials can be heavy.
"Those whom the Lord loves he disciplines" (Heb. 12:6). God will be faithful to bring a stream of needed struggles to bless the pastor. But rejoicing is not always the knee-jerk response to every blessing.
Some of you pastors are enduring immense trials. It seems like just as you're about to get a breath, you're pushed further under. Scoffers watch furrow-browed as you're drowning. Bildad puts his hand on your shoulder and squawks, "If you are pure and upright, surely then He will rouse Himself for you and restore your rightful habitation" (Job 8:6). No wonder depression is not uncommon with pastors.
We don't know every reason why God ordains these things. And we don't need to right now. But the presence of pastorally-tailored trials means sorrow is normal.
8. Witnessing frequent apostasy certainly causes sorrow.
The witnessing of one apostasy alone can feel like enough to finish us. Watching apostasy is like having kidney stones. No matter how many there are, they never get easier.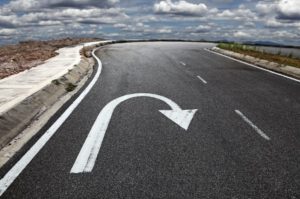 The apostate has committed cosmic abuse. The most amazing Person in the universe has introduced himself to them. They have been offered the pardon of Christ. They have sat under the word of Christ. They have stood under the cross of Christ. They have seen the empty tomb of Christ. They have witnessed the power of Christ. They have tasted of the glory of Christ. They have beheld the beauty of Christ. They have participated in the body of Christ. They have received from the church of Christ. They have sampled the love of Christ. They have understood eternal life with Christ. And they have treacherously repudiated Christ.
Though they have feasted on the sustenance of Christ, they are a twice-dead emaciated soul. Though they have drank deeply from the fountain of Christ, they are a barren desert land. They have abused He who was abused for them. Apostasy is the single-most insane act a person could commit. If you pastor long enough, you will witness more of these than you ever have wanted. Apostasy is a major source of sorrow.
9. Understanding the reality of hell solicits sorrow. 
We don't know everything about hell, but we know enough to understand it is something to be avoided at all costs. Hell will be a real place of conscious, painful torment. Hell will be inescapable. No relief will ever be possible for hell's occupants. All who refuse the biblical Christ's forgiveness will enter hell. And after one million years therein, hell's occupants will yet have 100% of their time remaining.
Hell is an incredible reality that drives pastors to compassion, gospel preaching, and prayer. And the pastor cannot leap-frog preaching hell. To do so is to commit hateful, pastoral malpractice. He who refuses to preach hell is like the devil.
It's one thing to know that the road is broad that leads to destruction, but it's quite another to know and see and love and counsel and evangelize so many people on it. The fact is that most of humanity will spend eternity in hell. Many professing Christians in our flocks will be there (cf. Matt. 7:21-23). And if one cares for people—if a church leader is loving—that fact is one which solicits frequent tears, agony, and passionate preaching (cf. Rom. 9:1-2). Some days, the pastor can barely handle it. So many waltz down the path to hell. Spurgeon was not exaggerating when he said:
"I remember, when I have preached at different times in the country, and sometimes here, that my whole soul has agonized over men, every nerve of my body has been strained and I could have wept my very being out of my eyes and carried my whole frame away in a flood of tears, if I could but win souls" (A Marvelous Ministry, 49-50).
10. The person and work of Satan brings about sorrow. 
We have an adversary who wreaks real havoc, especially upon those who wreak havoc upon him. Not every instance of sorrow can be attributed to Satan. However, we can be sure that the devil desires to destroy God's faithful servants. From Scripture, we know that he will go after them from a variety of angles; spiritual, physical, ministerial. He's not picky.
While believers cannot be possessed by Satan, they can come under his attack. So, any pastor faithful in Christ's work will be targeted. It's no wonder, then, that pastoral depression is not uncommon.
11. Being a fallen creature ourselves is enough to cause sorrow.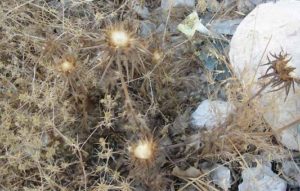 Sometimes we simply have no idea why we are downcast. We search the soul for sin and cannot find it. The warmth of Christ's glory is before us and yet we feel cold. Sorrow does not always arrive with satisfactory explanation. In a sermon titled, "The Christian's Heaviness and Rejoicing," Charles Spurgeon recalled such a time: "My spirits were sunken so low that I could weep by the hour like a child, and yet I knew not what I wept for."
We are simply fallen, decaying creatures. We are hastening to the grave. Death's relentless tug just wears on body and soul. Things like sleeplessness, fatigue, and sickness can bring sorrow. Major illnesses solicit sorrow. Physicians today are saying that things like major heart surgery open the door to depression. Our outer man is decaying. Sorrow, then, should be expected.
To this list we could add things like church conflict, staff conflict, budget problems, building problems, heavy criticism, and family problems. Because of these realities, and more, it is no wonder that pastors experience seasons of sorrow.
A Few Final Words for Consideration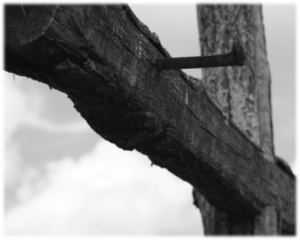 First, God is sovereign over our sorrow. Depression is ordained by God because God is sovereign over everything. As God's children, no moment, especially not the sorrowful ones, need be wasted (Rom. 8:28). In fact, times of depression season the pastor in a unique way. It is a rare seasoning which, though painful upon the administering, is sanctifying in the long run. Sorrow can be the pastor's seasoning for kingdom usefulness. We become more acquainted with the frailties of the flock. We are grow up into humility. We are emptied of ourselves. We become truly convinced that any good through me will not be me. We are better positioned to share in others' sufferings. God's sovereignty over our sorrow means he is up to something good.
Finally, as a Christian, there are always reasons to rejoice. Always. The God of the Bible reigns. Christ has propitiated the Father's wrath. He has risen. We are in him. He is working all things for good. Despite our felt decline at times, the Holy Spirit moves us forward. Christ will return and we with him, shining forth as the sun in the kingdom of our Father. In that day, sorrow will be laid to rest. Until then, though sorrowful, we are always rejoicing.