The news in South Africa last week has read like a macabre sequel to Alan Paton's haunting novel Cry, the Beloved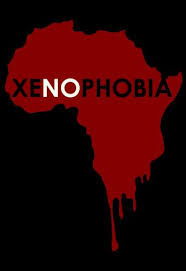 Country. Paton, in 1948, portrayed a disturbing dystopia of incipient segregation between Whites and Blacks in South Africa that would burgeon into the institutionalised racism of Apartheid.
What is unfolding today is the beating, robbing, and execution of immigrants from other African countries.
The news headlines call it xenophobia. That is a misnomer. Xenopobia, which connotes a benign fear of diversity, is defined as "the dislike of, or prejudice against, foreigners." It's a sub-category of racism because it is hatred by some (albeit a minority) of Black South African citizens of Black foreigners.
But what is happening in Johannesburg and Durban should more accurately be called xenocide.
The terror began when the Zulu King Goodwill Zwelithini (don't you love eponymous irony?) shifted the blame for South Africa's unemployment epidemic squarely onto the vulnerable shoulders of immigrants from Ethiopia, Malawi, Zimbabwe, and other African neighbors, whose fruit stands and barber shops supposedly keep citizens out of work. Some of the most economically desperate of his subjects responded with primeval gusto by ransacking, burning, and looting foreign-owned stores and homes…again. Yes, this obloquy of foreigners is an echo of 2008. Last time things fell apart badly, spawning heinous persecution like the burning of Ernesto Alfabeto Nhamuave (pictured below).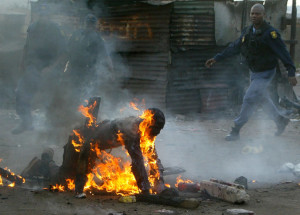 This time riot police managed to evacuate thousands of people into makeshift refugee camps in sports stadiums. There have been several fatalities, but King Goodwill has backpedalled enough to curb the enthusiasm of his constituency. (One spokesman clarified that the king had meant to say "illegal immigrants").
I don't really have anything to say to you about this without risking a lapse into the vacuous opining of Job's counselors. But I felt I wanted my Christian brothers and sisters around the world who read this blog to know about, and pray for, what's happening 25 minutes from my doorstep.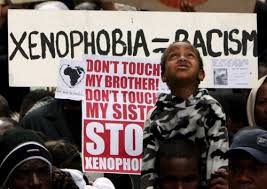 I have lived in Argentina, Israel, and America, and have always been treated with respect and dignity and protection. I am ashamed that after the idol of Apartheid was toppled in the 1990s, our nation has found a new group of victims to label as "different from us."
We cry with shame for our beloved country, which has so recently squirmed out of the shackles of institutionalized racism, for our inability to show compassion towards desperately poor and vulnerable foreigners. I'm not suggesting we hand out driver's licenses in a welcome pack at the border to illegals, just that we protest the government lawfully, instead of through an unrestrained oligarchy of brutality.
Here are some verses that I have meditated on the past few weeks to remind me of what Jesus' love looks like for nations…
Leviticus 19:33-34  When a stranger sojourns with you in your land, you shall not do him wrong. You shall treat the stranger who sojourns with you as the native among you, and you shall love him as yourself, for you were strangers in the land of Egypt: I am the Lord your God.
Hebrews 13:1-2 Let brotherly love [philadephia] continue. Do not neglect to show hospitality to strangers [philoxenias], for thereby some have entertained angels unawares.
Revelation 7:9-10 After this I looked, and behold, a great multitude that no one could number, from every nation, from all tribes and peoples and languages, standing before the throne and before the Lamb, clothed in white robes, with palm branches in their hands, and crying out with a loud voice, "Salvation belongs to our God who sits on the throne, and to the Lamb!"
Revelation 20:20 He who testifies to these things says, "Surely I am coming soon." Amen. Come, Lord Jesus!