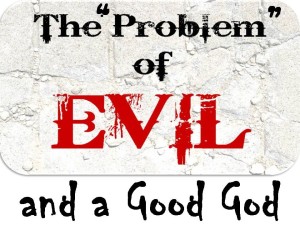 Several weeks ago, I began a series of posts by outlining some foundational biblical teaching about God's decree. We examined numerous passages of Scripture that speak of God's decree as eternal, unconditional, unchangeable, and exhaustive. As a result, we concluded that God is properly said to be the ultimate cause of all things. As the Westminster Confession states, "God from all eternity, did, by the most wise and holy counsel of His own will, freely, and unchangeably ordain whatsoever comes to pass" (WCF, 3.1).
Whenever you say something like that in a theological discussion, immediately the question is raised: How can God be the ultimate cause of whatsoever comes to pass—even actions and events that are evil and sinful, things which God Himself prescribes against—and yet not be rightly charged with unrighteousness. Perhaps the most common answer to that question is an appeal to the notion of divine "permission." In other words, though God is ultimately in control, He doesn't ordain evil; He merely allows it. In a second post, I demonstrated why such a solution is unsatisfactory, both theologically and biblically. After considering a number of passages that don't shy away from attributing to God a very active role in the bringing about of evil events, we concluded with John Frame: "God does bring about sinful human actions. To deny this, or to charge God with wickedness on account of it, is not open to a Bible-believing Christian. Somehow, we must confess both that God has a role in bringing evil about, and that in doing so he is holy and blameless" (Doctrine of God). That post demonstrated that Scripture plainly teaches both (a) that God is unquestionably righteous and (b) that He indeed ordains sinful events and actions. And if that's what Scripture teaches (and it is), it is not our place to sit in judgment upon and question the consistency of those declarations. That only breeds the worst of biblical and theological mischief. To argue that God is unrighteous for ordaining evil is to sit in judgment upon both the Word of God and the Judge of all the world. Instead, it falls to us to receive both propositions as true on the authority of God's infallible and inerrant Word.
But is there any way to understand how it can be that God is not the chargeable cause of sin, even though He ordains that it be? There is a way for the worshiper of God to ask that question submissively, not because we demand that God give an account of His understanding of justice that satisfies our sensibilities, but simply because we desire to know Him and worship Him for what He has revealed of Himself. And there is a way to answer that question that remains faithful to sound biblical interpretation and theological reflection.
The answer that Scripture seems to give can be boiled down to two propositions. First, though God is the ultimate cause of all things—even evil—He is never the proximate, or efficient, cause of evil. Second, Scripture regards only the efficient cause of evil as the chargeable or blameworthy party. Let's look to a sample of texts that bears this out.