"Therefore, being always of good courage, and knowing that while we are at home in the body we are absent from the Lord—for we walk by faith, not by sight—we are of good courage, I say, and prefer rather to be absent from the body and to be at home with the Lord."
– 2 Corinthians 5:6–8 –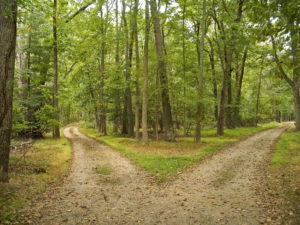 "Therefore" points us back to Paul's thoughts, where he celebrated the truth that even if his earthly tent was torn down—even the constant opposition, conflict, and persecution that results from his ministry results in losing his life—he was absolutely certain that God would one day raise him from the dead in a glorified body (2 Cor 5:1–5). And he could be that certain because God Himself had given him a pledge—an earnest—the down payment of the permanent indwelling of the Holy Spirit in his heart, guaranteeing that God will one day deliver all the fullness of Paul's heavenly inheritance (2 Cor 5:5).
The Pledge of the Spirit
The consequence of that Spirit-guaranteed assurance of a resurrection body is "good courage." Verse 6: "Therefore, being always of good courage." And then again in verse 8: "We are of good courage, I say." The word means to be boldly and confidently courageous. Whether the beatings and stonings and imprisonments that would come as a result of preaching the Gospel to the lost, or the distrust and the false accusations and the heartache of broken relationships that would come as a result of ministering to the church—he could face any circumstance with courage and confidence.
And as we lay our lives down in the service of Christ and His church, so can we. There is so much strength and courage to be drawn from the reality that the Holy Spirit of God Himself is dwelling in us, fighting sin in us, warring against the flesh in us, and will one day raise our mortal body from the dead into conformity with the body of Christ's glory. As long as that Spirit dwells in you, and guides you and leads you into holiness, and empowers you for ministry, you need never despair in the midst of your labors. You can be always of good courage. One commentator said, "The good courage that animates the [believers] is as permanent and serene as the Spirit dwelling within" (Hughes, 175). The Father's pledge of the Spirit in our hearts is cause for fearless sacrificial ministry.