Archives For Shepherding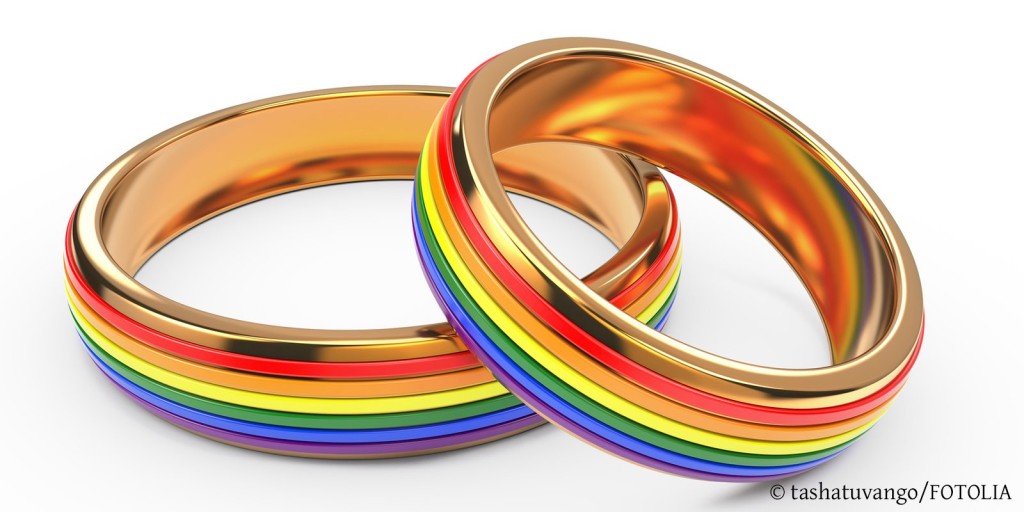 Homosexuality is often seen as the worst of sins. But, what does the Bible say?   Continue Reading…
Now that we Christians have had a few days to cool our jets a bit, we can reposition and recalibrate ourselves. Events like those transpiring last Friday provide opportune times of reminder for God's people of our mission. When some of the more powerful human courts in the world express their fallenness, and the grandstands of culture erupt in praise, Christians are handed an occasion to be reminded of what we're doing here on earth.
Humanity is still fallen. Jesus is still risen. Christians are still commissioned.
Being bestowed with every spiritual blessing from heaven means we have a responsibility to be a blessing on earth. One helpful place to go for biblical instruction on the matter is the Apostle Paul's exhortation to the Colossian church. These believers lived in a culture which clashed with the biblical worldview. Things like homosexuality and unfriendly political stances were the norm. So, how did God, through the pen of the Apostle, shepherd his people to respond?
"Walk in wisdom toward outsiders, making the best use of the time. Let your speech always be gracious, seasoned with salt, so that you may know how you ought to answer each person" (Col. 4:5-6).
Overall, the idea is that when lost people do what lost people do, God keeps his church in their midst, as fellow-sinners (who have been saved by Christ), in order to wisely and humbly interact for his glory and their salvation.
Here are a few reminders to help us respond wisely as we live among the lost: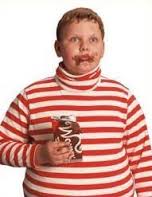 Oliver Twist could hardly be accused of gluttony when he voiced his politely audacious request, "Please sir, I want some more." But an identical demand from the overstuffed mouth of young Augustus Gloop, the obese candy addict in Charlie and the Chocolate Factory, would elicit a call for temperance from any dietician worth her salt.
Gluttony is not that peckish sensation of wanting seconds when you haven't had enough food to satisfy your hunger; it's the sin of unrestrained overconsumption. Gluttony is thus the kissing cousin of drunkenness.
Proverbs 23:20-21 Be not among drunkards or among gluttonous eaters of meat, for the drunkard and the glutton will come to poverty, and slumber will clothe them with rags.
A temperate enjoyment of food and fermented beverage is heartily commended in Scripture (see Deut 14:26; Eccl 9:7; 1 Tim 4:3-4). However, Scripture decries dissolute overindulgence of any sort as a sub-Christian, feckless deficiency in self-control (Eph 5:18; 1 Tim 3:8; Titus 1:12).
What makes gluttony such a difficult topic to fit into our theology, is that identifying the sin is not as obvious as one might expect. It seems axiomatic that the corpulence of a person's waistline is inversely proportional to their self-control—the less you can curb your appetite the more holes on your belt you'll need to bypass. And it likewise seems as plain as a pikestaff that a thin person must possess unwavering gastronomic discipline. But this rudimentary "eyeballing it" assessment can actually prove quite misleading.
A metabolically fortunate individual may imbibe calories like a vacuum cleaner, while a person endowed with the metabolism of a hibernating bear turns asparagus into cellulite without breaking a sweat. Thyroid malfunction is another common cause of unavoidable weight gain, while myriad diseases incite unwanted weight loss. There simply is no universal visible indicator of the sin of overindulgence. Or you might say, there is no test that's one-size-fits-all.
A glutton could be thin, and a nil-per-mouth could be portly. The people of Jesus' day understood this. The Pharisees accused him of being a glutton and a drunkard (Matt 11:19), presumably despite his physical appearance, not because of it. It is highly doubtful that Jesus was a man of girth—it would have taken a long while to simply recover from his emaciating forty day fast, especially in light of his exceedingly ambulant itinerary.
That said, there is also a hefty probability that many Christians in our churches are succumbing to the temptation of intemperance in their eating habits. Pastor Rick Warren recently admitted that the idea for his enormously popular dieting program, The Daniel Diet, came to him while baptizing an exhaustingly long line of inordinately corpulent congregants. (We'll overlook that Daniel's diet made him fatter, not thinner. See Dan 1:15).
The sin of gluttony is invisible in our churches in that we intentionally ignore it.
Here are five possible reasons why: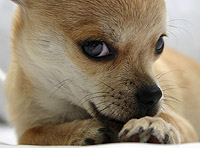 I remember it well. A new, exciting ministry position was up for grabs. Quietly in my mind, I congratulated myself as being the most faithful candidate. Since I "put in my time," it was a sure thing, so I thought. However, my inflated view of self and self-flattery only set me up for greater disappointment when another person (who I thought was less qualified) was chosen for the position. I couldn't believe it. I was humiliated, not because it was humiliating so much as I had created my own humiliation by wallowing in my shattered ego. For a few weeks after, I continued licking my wounds as I felt sorry for myself. I created my own misery. And in a narcissistic way, I liked it; it was a nurturing form of self-therapy.
Self-pity: a self-absorbed, feeling sorry for oneself fueled by a high view of self, a low view of God, and an attitude of entitlement.
As I've struggled with the sin of self-pity, God has been kind to expose some of its dangers.
The following is a brief refresher on some of self-pity's dangers: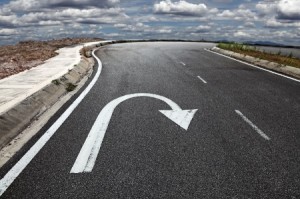 Anyone who has been in local church ministry for any amount of time is well-acquainted with disappointment. Things like criticism, gossip, and less-than-ideal fruit are normal. And, in some sense, you get used to that.
But there is one thing that seems to never get easier: when an individual who has professed Christ, immersed in the local church, and served in ministries, departs from the faith. AKA, "apostasy." John Owen defined apostasy as "continued persistent rebellion and disobedience to God and his word," or "total and final and public renunciation of all the chief principles and doctrines of Christianity."
As our leadership team has had to grapple with this recently, we wanted to share a few things we've learned from the tragedy of apostasy:
Today's post is taken from a letter to an individual who is struggling with assurance of salvation.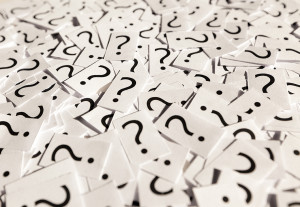 Dear ____________:
I am so sorry to hear about your struggle with the assurance of your salvation. Seasons of doubt can be some of the most difficult valleys we walk through. Maybe you're doubting God's love ("Could he really love someone like me?"), the reality of your conversion ("I don't think I'm regenerate because I___"), the possibility of certainty ("Can I even know for sure that I'm saved?"), or something else. Whatever the case, know that this is a common battle. You are not alone.
I understand a bit of what that is like as I battled with the darkness of doubt for a time in seminary. The source of my doubt was multi-faceted. On the one hand, it arose from a sudden realization of previously unseen sin. I claimed to believe in the gospel, but my "new" sin seemed to eclipse the cross. My excessive self-analyzing exacerbated the problem. The deeper and longer I beheld my thoughts, the more assurance fled (as it often will). Maybe you are experiencing doubt for those reasons. Or maybe it's Satan, your natural temperament, or something else. I don't know.
So, I want to share with you a few things that I have found helpful in battling the darkness of doubt.
I like to pack light, even for extended journeys. And I mean really light: one small carry-on backpack no matter how long the trip or how many climate zones I'll traverse. My wife calls it oddball asceticism, but I call it biblical minimalism.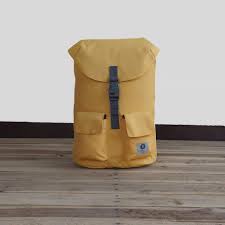 My penchant for paring down luggage belies my other, contradictory, tendency: hoarding. My overstuffed closets and erupting junk drawers evoke feelings of buyer's remorse from innumerable impulse purchases.
The one-bag exercise is a therapeutic routine to remind myself that what I need is exponentially less than what I own.
The average American house contains over 300,000 items. The community of modern minimalists I stumbled upon while researching efficient packing strategies strives to prune its inventory of possessions to three digits at most.
Minimalism is a revenant philosophy that was practiced by Spartans, Stoics, Buddhists, Piper, and our own grandparents who still wash their aluminum foil as a holdover from the imposed frugality of the Great Depression.
This quirky community is not into austerity or deprivation for its own sake. A minimalist may own an expensive possession, but only if adds value to his or her life. It's more about deliberate and intentional purchases versus the unbridled consumerism of keeping up with the Kardashians and getting an iPhone 6 when the 5 still works.
One minimalist I read confessed that he owns a $100 pair of jeans (label torn off), but notes that it is his only pair of long pants. I, on the other hand, have a stock of jeans that collectively amounts to more than $100, and yet the only one I consistently wear is my favorite (which, ironically is a second hand pair I was given). I also maintain an array of 50 shades of khaki pants like a washed-out rainbow in my crammed closet.
The media thrives on a following. It likes to tell us what is normal, whether that is a movie trying to normalize deviant sexual behavior, or a commercial inciting a craving for conformity to the latest fashion. Minimalism is a way of opting out of what the mass media dictates, and rather making choices intentionally.
"Hitting the wall" is a phenomenon that happens to marathon runners somewhere around mile 20.  They have trained hard, kept their pace, and are running well.  But now, with the finish line so close, they start to falter.  Some runners lose focus.  Some lose energy. Some even stop running.
A similar phenomenon can occur for young couples on the cusp of marriage.  After months (years?) of dating, engagement presents couples a new set of challenges. Here is my pastoral advice to engaged couples:
Parenting provides an ever ready laboratory for experimenting with theology's application to real life.
Doctrine is designed to seep deeply into the substance of life. If truth isn't changing your workaday decisions about everything from toothpaste (why do you want whiter teeth?) to diet (for whom are you losing weight?) to what you order on Netflix (do you need a rating to tell you nakedness isn't entertainment?), then you are in danger of being a subtle type of hypocrite.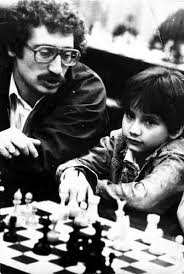 Jesus rebuked the Pharisees for their attention to gnat-sized detail when it came to the law of Moses, while simultaneously ingesting camel-sized indulgence when it came to caring for the people the law was meant to protect and the God the law was meant to honor. Likewise, some Christians can dot the "I" in TULIP with great dexterity, but they struggle to apply the doctrine of irresistible grace to say, their attitude toward their recalcitrant teenager.
Recently I encountered a parenting conundrum that required the oil of doctrine to help turn the cogs of everyday life.
Think through this with me. A caring, Christian dad comes to you with this question: which sport should my seven year old boy play? Our family only has time and money to permit one sport for each of our children. This particular son is extraordinarily gifted at chess. (for the sake of the illustration let's concede that chess is a sport). Let's call the boy Josh (homage to chess prodigy Josh Waitzkin, whose father faced a similar dilemma, which he wrote about in his memoire, Searching for Bobby Fischer).
Our little Josh could possibly become one of the great chess masters of his generation, or at least his school league, if he devoted himself to the pursuit of excellence. He'd need to read a lot of books, have private coaching, and travel all over the country to gain exposure to tournament level competition in his age group. There's only one problem: he doesn't want to.
Josh wants to play a team sport at school, like soccer. Oh, there's another problem: Josh is not that gifted at soccer. His school coach, who is content to have him play the occasional B team game, has made it clear that Josh will not be the next Lionel Messi, though "messy" is an apt adjective for his playing style.
Josh loves watching soccer, knows all the soccer players' stats, and looks forward all week to his matches, even if simply cheering his teammates from the bench. If he had private coaching and spent hours of extra practice, he might make the A team someday. But he's ebullient when playing on any team, as long as he's with his friends, and outside in the sun.
How would you counsel Josh's dad?
Here are some doctrinal principles to apply to the situation: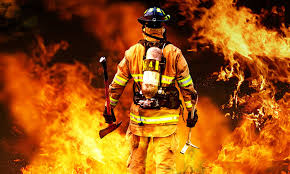 I have no doubt that you remember last week's Part 1 post covering the first two types of doubters. Jude said to have mercy on them (Jude 22) as there are genuine believers who may for one reason or another momentarily think like a unbeliever.
1. Cautious Believer
Doubting Thomas is the poster-boy for this demographic. These are genuine believers who buy into the overall package of what Scripture says about life, the universe, and everything, but find it difficult to swallow a particular point of doctrine. (Granted the resurrection is a crucial point to choke on, but Thomas was only demanding what the other disciples already had).
2. Confused Believer
John the Baptist wasn't living up to his moniker when he expressed a flickering doubt as to whether Jesus was the Messiah or not. But his confusion is understandable in the absence of dispensationalists' charts and study Bibles. He didn't even know of the second coming. But his doubts were easily dispelled by a simple reassurance.
The final three categories venture onto the darker shades of the spectrum of doubt, "shading into unbelief" (as B. B. Warfield explained).