"For out of much affliction and anguish of heart I wrote to you with many tears;
not so that you would be made sorrowful,
but that you might know the love which I have especially for you."
– 2 Corinthians 2:4 –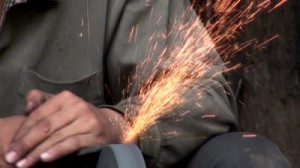 When Paul wrote this verse, false teachers claiming to be apostles had infiltrated the church of Corinth and aimed to discredit Paul's legitimacy as an apostle. The controversy led Paul to change his travel plans and visit the Corinthians ahead of schedule, as he hoped he could put the matter to rest by being there personally. But when Paul arrived in Corinth, one of the men in the church openly flouted Paul's authority and insulted him before the whole church. To make matters worse, rather than coming to Paul's defense and defending the Gospel that he preached, the Corinthians were taken in by this false teaching, and allowed this man's sin to go unchecked.
After this "sorrowful visit," Paul returned immediately to Ephesus and wrote them a severe letter, sternly rebuking them for failing to deal with sin in the church properly, and for straying from his apostolic teaching and message. In the verse quoted above, Paul explains the circumstances in which and the motivation for why he wrote the Corinthians his severe letter. And there is a pastoral lesson for all of us in the church who give and receive correction to our brothers and sisters.