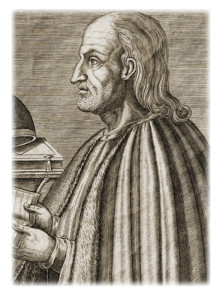 Anselm of Canterbury (1033-1109) is most famous for (1) his ontological argument for the existence of God and (2) the satisfaction theory of the atonement.
But today, I'd like to share my favorite quote from Anselm. It is found in his "Exhortation to a Dying Man," in which he consoles those who are about to face death by asking them a series of questions.
The first set of questions is aimed at fellow clergy and the second is for laypeople.
* * * * *
Question. Do you rejoice, brother, that you are dying in the Christian Faith?
Answer. I do rejoice. . . .
Qu. Do you confess that you have lived so wickedly, that eternal punishment is due to your own merits?
An. I confess it.
Qu. Do you repent of this?
An. I do repent.
Qu. Do you have the willingness to amend your life, if you had time?
An. I have.
Qu. Do you believe that the Lord Jesus Christ died for you?
An. I believe it.
Qu. Do you thank Him [for His passion and death]?
An. I do thank Him.
Qu. Do you believe that you cannot be saved except by His Death?
An. I believe it.