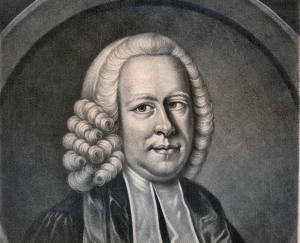 This week, I came across a remarkable sermon from George Whitefield, entitled, "The Eternity of Hell-Torments," which he preached in London in 1738. When the reality of the fate of those who perish in this life without Christ is again pressed upon one's conscience, it always seems like a burden too great to bear. But, as Whitefield would say in the sermon, "If the bare mentioning the torments of the damned is so shocking, how terrible must the enduring of them be!" Truly this is the most solemn of subjects. But we as Christians — as preachers of the Gospel of Christ — we must give our minds and hearts to the biblical teaching of the unbeliever's fate. And Whitefield has done us an excellent service. You can read the sermon in full here, but I wanted to highlight his conclusion today on Cripplegate.
As a preacher, it was instructive for me to observe the way Whitefield pled with his hearers to flee from the wrath to come. He was not content to simply parrot out a few stock phrases that summarized the content of the Gospel, and give an "invitation." No, he reasoned with his hearers. He considered what objections their sinful hearts may have concocted in their own spirits as they were listening, and he did his best to respond to those objections. He loved these people enough to get inside their heads, to trace out the probable outworkings of their unregenerate affections, and to leave them no room to think or feel the way they had been when they came in. This is the kind of penetrating, heart-searching application I aim for in my own preaching — not because my hope is to be like Whitefield for his sake, but because my hope is to love my people the way Whitefield loved his, and the way Christ loved His. This is the way that I want to preach the Gospel in my sermons.
But beyond observing a good homiletical example, this sermon penetrated my own heart, just as a fellow-sinner in need of the grace of God, and as a Christian who proposes to be in the ministry of rescuing souls from hell through the preaching of the Gospel. To be reminded of the eternal torments of hell is, in the true sense of the word, awful. But it is so necessary, in order to shake my soul from the complacency wherein I am too often found. I don't want the miseries of hell; I want the joys of seeing and loving Christ in heaven! Sermons like this — and Gospel-appeals like this — urge me to renew my resolve to fight sin in my life, "lest," in the words of the great apostle, "that by any means, when I have preached to others, I myself should be a castaway" (1 Cor 9:27). And I don't want the miseries of hell for those whom God has providentially placed in my path, either. Sermons like this urge me to renew my resolve to be intentional in proclaiming the Gospel to the people around me, lest I fail to be a God-glorifying watchman (cf. Ezek 3:17-21). I pray you're benefited by Whitefield.