Note: I posted this yesterday on Preachers and Preaching, the new blog of The Master's Seminary. I've duplicated it here at the Cripplegate, to make sure as many people as possible know about the resources available from the Summit on Biblical Inerrancy.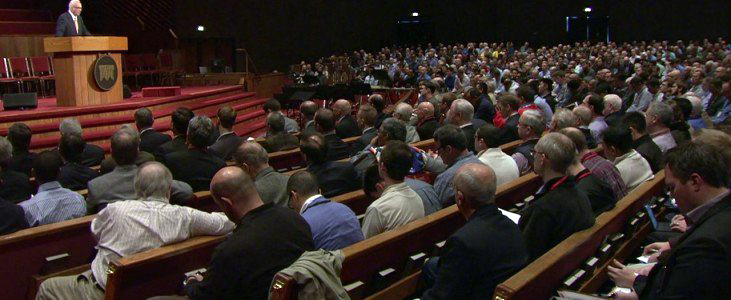 It's hard to believe the 2015 Summit on Biblical Inerrancy is over. With 16 guest speakers and 18 general sessions, it was a power-packed week celebrating our common commitment to the absolute truth of God's Word.
In case you missed any of general sessions, you can find summaries of each session below. Videos for the sessions can be found here and also here.
In session 1, John MacArthur opened the conference by listing four reasons why a summit on biblical inerrancy is needed. Those who love God and His Word are called to defend it. Click here for a full summary.
In session 2, Alistair Begg exposited 2 Tim. 4:1-5, emphasizing the divine charge to preach the Word in the midst of a culture that does not want to hear the truth. Click here for a full summary.  Continue Reading…