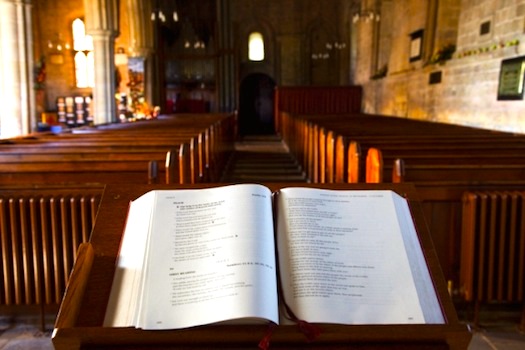 We are less than a month away from the Shepherds conference and the anticipation is building as we are looking forward to another incredible week. I get that I am biased, but I do believe it is the best conference to go to. Grace Community Church does an incredible job serving the pastors who come, it is great to see so many old friends and make some new ones, and, most of all, it always seems like the various speakers preach their best sermons during this conference.
This year's theme is going to be "We Preach Christ" and it will be honoring the 500th year of the protestant reformation you can watch the conference at the conference website. To whet our appetite a little I'd like to highlight a sermon preached by Steve Lawson two years ago. The focus of the conference that year was on the inerrancy of Scripture.
He began his sermon by quoting Spurgeon who said, "O Friends, if I did not believe in the infallibility of Scripture—the absolute infallibility of it from cover to cover—I would never enter this pulpit again.
Then, Steve Lawson declared, "Because the Word of God is inerrant, it is, therefore, by necessity, invincible. And because it is absolutely pure, it is absolutely powerful."
He also added, "The Bible is like a beautiful diamond that has many different cuts, and, when you hold it up to the light, each beauty is refracting the light of each different side and no one symbol of the Bible can communicate the whole. So, it requires many different metaphors, many different analogies, to even begin to try to put its arm around the totality of the invincible power of the inerrant Word."
All in all, this sermon was very quotable, so I'd like to share with you his outline, as well as some of my favorite quotes, that I hope will give you a gist of what he said. Of course, it would be best to listen to the sermon itself as it would be encouraging to any heart that treasures the Word of God.
Here are Steve Lawson's seven metaphors that the Bible uses to describe Itself.