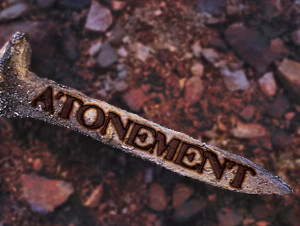 Throughout church history, there have been various views and theories that conceptualize the nature of Christ's work on the cross. Because the atonement runs to the very heart of the Gospel, it's important for us to know how people throughout the history of the church have understood the work of Christ, and to be able to test each by Scripture. Today, I want to briefly survey and evaluate some of the main theories of the atonement.
The Ransom Theory
First, there is what is known as the ransom, or classic, theory of the atonement. Also termed Christus Victor, this theory regards Christ's atonement as accomplishing a victory over the cosmic forces of sin, death, evil, and Satan. Proponents of the ransom view believe that in the cosmic struggle between good and evil and between God and Satan, Satan had held humanity captive to sin. Therefore, in order to rescue humanity, God had to ransom them from the power of Satan by delivering Jesus over to him as an exchange for the souls held captive. Proponents of the ransom theory often appeal to Jesus' statement that He came to give His life as a ransom for many (Matt 20:28; Mark 10:45).
Though Christ did give His life as a ransom for many, and though His death did indeed disarm the powers of darkness (Col 2:15), rendering powerless the devil who had the power of death (Heb 2:14), this view of the atonement affords more power to Satan than he actually has. Satan has never been in any position to make demands of God. Instead of this, Scripture makes it clear that Jesus paid the price on behalf of sinners to ransom them from the just punishment of God's holy wrath (Rom 5:9). In the deepest sense, Jesus saved us from God, not merely the power of sin and Satan.