Robert Raikes was born in Gloucester, 1736. He became a Christian as a young boy, and at the age of 21 inherited his father's publishing business. Many boys in the UK at that time were so poor that they had to work in dangerous coal mines from as young as 4 years old. Those who were too weak or scared to work in the dark were interned in a prison-like poor house or turned to crime, as exposed by Charles Dickens in Oliver Twist.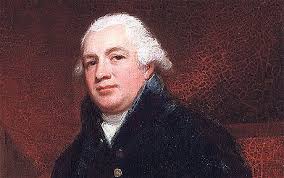 Robert Raikes was challenged by Scriptures referring to children, such as Matt 10: 42 … whoever gives one of these little ones even a cup of cold water because he is a disciple, truly, I say to you, he will by no means lose his reward."
Raikes believed that education was the silver bullet that would prevent children being trapped in a life of poverty and crime. He committed to teach as many children as he could how to read and write, do basic arithmetic, and about Jesus and the gospel.
The problem was that the minor miners and factory workers labored six days a week 12-16 hours a day. The only time off they had was Sunday when the mines and factories were closed. So, Raikes invented something he called "Sunday School." Every Sunday he offered free courses in literacy and numeracy. The text book he used was the Bible.