The reason we all remember where we were on 9/11 is because the events were undeniably dramatic, dastardly, and devastating. We knew we were witnessing something historic and horrifying. Brexit is not that.
A lot of people on Twitter are getting the words "historic" and "histrionics" confused.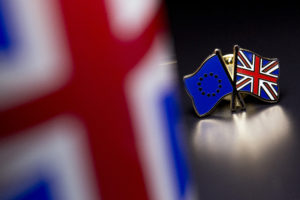 If/when you heard that Britain voted to exit the European Union on Friday, you would have been excused for greeting the news with a nonchalant, meh.Nobody died. No laws were broken. And nothing was lost (if you don't count the $2,100,000,000,000 that evaporated from the world markets in a puff of panic). In one sense it was just the Brits being British and the world will keep turning. And yet, therein lies the rub. The Brits were being British instead of European, which is what got them on a sticky wicket. (If you're not in the mood for obscure British idioms, you should stop reading).
If you're anything like me or millions of other geographically estranged observers, far removed from the epicenter of the fray, you may have these two simple questions: Who cares, and why?
I'm not going to give you the bacon, eggs, Welsh rarebit and Earl Gray version; I'll give you the pop-tart and black coffee version. For a more satisfying and mentally nourishing explanation of the implications for Western civilization, I refer you to Dr. Al Mohler.
What happened?