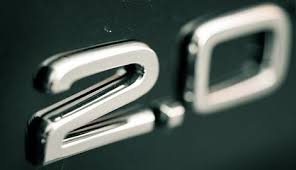 Here's an idea if you ever decide to play a sadistic but entertaining prank to humble your precocious young nephew. I'm not saying I've done it (my sister might read this), but if I did, this is how I would:
Start by supplying him with an innocuous "spot the difference" challenge that he can easily conquer. The two pictures should have several obvious differences. Then you hand him one where the differences are more subtle, and take longer to notice. Then, once his confidence is primed, you raise the stakes with an incentive of a sugary reward, say, one M&M per difference he spots. When he greedily accepts, you hand him two pictures that unbeknown to him are actually identical, and then leave him to stew in his frustration.
Just be sure the photocopy you use is of high quality. In my experience estimation, a determined enough youngster will exploit the minutest discrepancies in the print-quality to garnish his chocolaty bounty.
It doesn't take a preternatural eye for detail to spot the differences between Israel and the Church. And yet, many Christians ignore the clear distinction in favor of an emphasis on a vague similitude.
Perhaps you've heard it phrased this way: "The Church has replaced Israel as the recipient of God's covenants," or more bluntly "The Church is the New Israel."
What I am arguing is that the Church has not replaced Israel and is not the modern day recipient of the blessings made to Israel. Promises made to Israel (e.g. land, cursing such as exile for disobedience, and restoration after repentance), are not now promises to the Church because Israel 1.0 has been replaced by a new Israel 2.0 like an old operating system that gets deleted to make room for a new one.