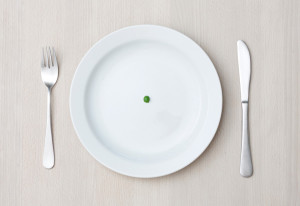 It usually happens like this: a married couple or an individual shows up at church. They are struggling relationally or spiritually. At some point they say, "I have been attending so-and-so church for several years, but something does not feel right. We know that the Bible says we should be growing spiritually, and we have tried lots of things, but I go away feeling empty. And my [unbelieving] husband even recognizes it." After many questions, it becomes clear that they have little to no understanding of God, themselves, sin, Christ, and how it all applies to their lives. Very often, it's because their ears have been tickled. They have been pandered from the pulpit.
Pander: "to provide what someone wants or demands even though it is not proper, good, or reasonable" (Merriam-Webster).
I imagine that these individuals have sat under preaching similar to a kind I heard recently. The pastor approached a somewhat controversial and very important text. He opened by saying that just about any interpretation of the passage is fine, and one cannot really say that this or that view is correct. After reading some of the passage and skipping over other parts, he began to describe his personal ministry experiences which argued against the clear meaning of the text. On the basis of personal sentiment, it was described that the passage could not mean what it said. In so many words, he excused and apologized for the text like one might do for an embarrassing uncle at a Christmas party. The preaching continued around the text without the text being preached.
This is one of the many forms of pulpit-pandering. But I've wondered about the long-term effects of this approach to preaching the word of God. What might happen to people as they sit under this all-too-common occurrence week after week? To be sure, it will not be without consequence.
Here are a few perils that can result from pulpit-pandering: