In 1915, Coca-Cola and its bottling partners decided to issue a creative challenge to a handful of U.S. glass companies: develop a "bottle so distinct that you would recognize it by feeling it in the dark or lying broken on the ground."
Because they believed the taste to be so unique, and the sales proved them to be right, they wanted the bottle to be as unique as the taste. They envisioned a scenario where people would reach their hand into a cooler looking for a Coca-Cola, and they wanted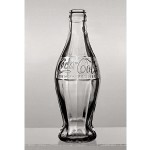 to make sure that the individual would be able to easily identify the bottle and grab it.
When we share the gospel we want to show Christianity as what it truly is; the only way to Heaven. We want people to walk away from the Gospel conversation understanding that there is nothing else like it. We want to make the Gospel stand-out from all other religions, in light of the fact that the Devil attempts to make all religions indistinguishable. The best way I have learned to do this is, is through the "two-religion" method.
No matter whom you are talking to, the two-religion method is helpful. Whether you are talking to a nominal Christian who still thinks he is getting to heaven based on his morality, or you are talking to a Roman Catholic trusting in his baptism to save him, or an atheist who believes that every religion is wrong, it is critical, to show the unbeliever what makes Christianity so radically different from every other religion.
So usually at some point in the conversation I explain the difference between Christianity and the devil's religions, and it goes something like this: