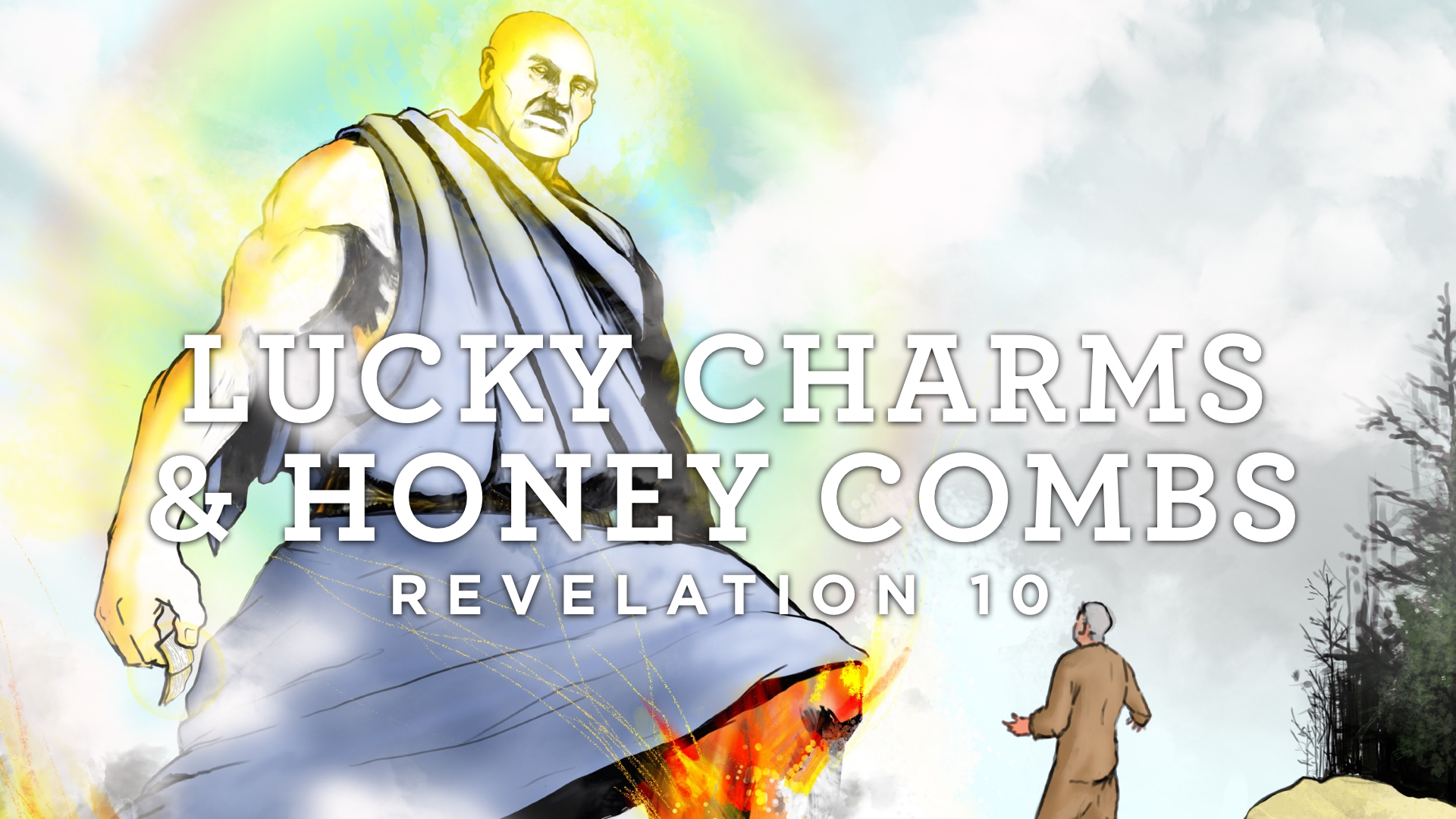 One of the most overwhelming figures in Scripture is the giant angel that John encounters in Revelation 10. Between the sixth and seventh trumpet judgements, after witnessing the death of 1/3 of the earth but while waiting for the ministry of the two witnesses, John's vision is interrupted by a figure with no parallel in the Bible.
This angel descends from heaven, and lands with one foot in the water and one foot on the land. He towers over the earth, and raises a hand up into the heavens. His feet are on fire, and he wears a rainbow like a crown of glory.
He has divine characteristics. For example, he is clothed in the clouds—an idiom which in the Old Testament is reserved for God himself (Psalm 97:2; Job 38:9).  He is holding the scroll in his hand, which back in Revelation 5, only Jesus was worthy to open.